Local Is Lekker At Saggy Stone Beer & Music Festival 2019
Over 12 hours of live local music and craft beer, gourmet food and camping or glamping on a beautiful farm in Robertson with family or friends
The Saggy Stone Beer and Music Festival takes place for the third year on Saturday 9 February 2019 at the beautiful Amandalia farm.
WATCH THE VIDEO AND GET A FEELING FOR WHAT 2019 HAS IN STORE


WHAT TO EXPECT
You can enjoy a great selection of beer, as well as speciality, limited edition brewers' small batch beers. Sip a range of Amandalia spirits and cocktails such as Rum & Cider, Gin & Tonic Lite and Brandy & Ginger Ale. Expect a variety of gourmet food trucks to appeal to all tastes. The festival is suitable for the whole family, with live music starting from 11am and ending after midnight for those who want to dance the night away.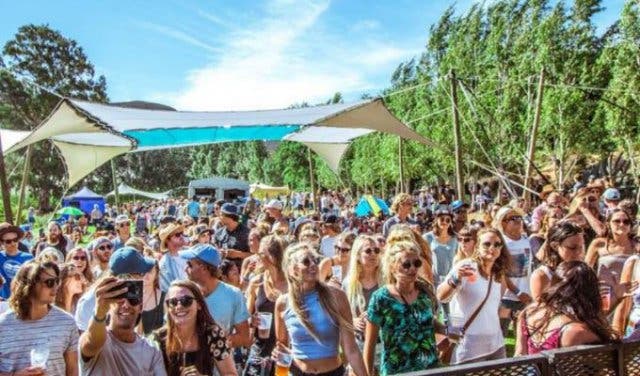 SAGGY STONE LINE-UP 2019
Karen Zoid
Francois van Coke
Jack Parow
The Kiffness
Freshlyground
Shortstraw
Easy Freak
Manny Walters
Crosscurrent
Josh Kempen
Southern Wild
Opposite The Other
Hellcats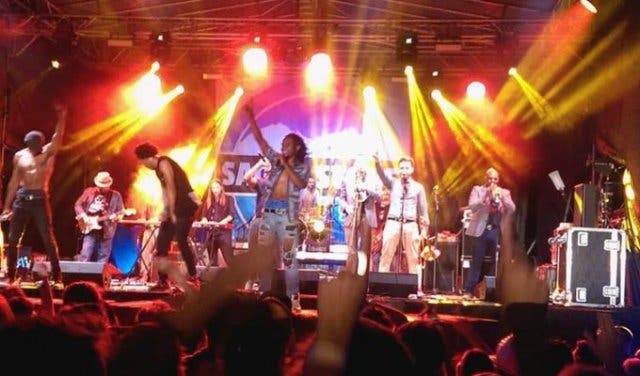 GLAMPING AT SAGGY STONE
Camping is awesome, but even better when you don't have to remember to pack absolutely everything. Let your hair down and enjoy the festival carefree and in style with the new VIP glamping experience – there are several options ranging from economy to luxury, each with it's own specific offerings. Check out the finer details of the glamping packages when you book your tickets.
TICKETS TO THE SAGGY STONE BEER & MUSIC FESTIVAL 2019
General admission festival tickets cost R455. General camping costs R65 per person while glamping tickets range from R600–R2950. Your festival tickets and overnight booking can be made on Webtickets.
For more information, please contact the organisers directly on +27 (0)83 453 3526 or info@saggystone.co.za or by visiting the Saggy Stone website.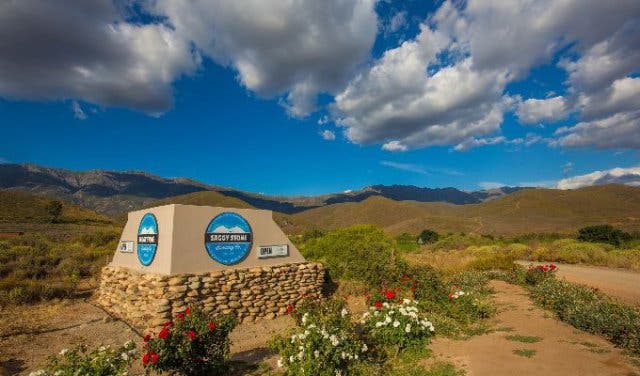 WHAT'S IN HISTORY AND A NAME?
Brothers Adrian and Phillip Robinson bought a fruit farm in the heart of the Nuy Valley, west of Robertson with the aim of producing wine. While travelling in Australia, Phillip noticed a trend of micro-breweries scattered in the Outback's vineyards. This inspired Robertson's first "beer-brewing farm". While under construction, a troop of baboons danced on the walls of Adrian's gabion-style lapa, causing the stones to sag. His 10-year-old daughter called it "The Saggy Stone Lapa" and the name stuck.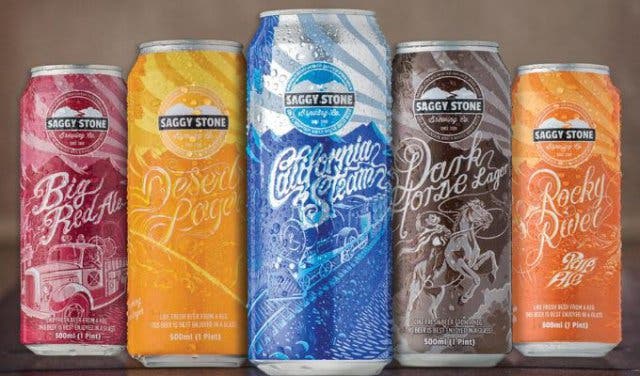 FROM CHURCH TO MICRO-BREWERY: THE SECRET'S IN THE WATER
Once a church, the stone structure now houses a custom-built brewing system that allows the brewers to maintain the personal touch that they've been perfecting since 2007. Brewmasters use the finest barley and hops and the farm's natural supply of fresh water that comes from the spring at the top of the Langeberg Mountains. This pure, moss-filtered spring water flows over smooth granite rocks and is the key to superior-tasting craft beer. You can watch the magic happen during a brewery tour by contacting the farm.
MOUNTAIN BREWPUB AND RESTAURANT
The brothers distributed their beer, but felt unsatisfied at not being able to see how beer drinkers received their beers. Naturally, they launched the Saggy Stone Brewpub in 2010. Set in the plum orchard, it offers a homely, upmarket setting that's comfortable and relaxing. Surrounded by green grass, a pond and a jungle gym, it's a family-friendly location where parents can relax and soak up the spectacular mountain views while kids (and dogs) explore the area.
Here, you can sample five distinctively different and satisfying brews so everyone can find their favourite. The menu offers burgers, peri-peri chicken livers, beef and ale pie, eisbein and fish and chips, all cooked using Saggy Stone beer. You can expect generous portions and rustic-style cooking that reminds you of home. To find out about the entertainment and other details, follow them on Facebook or contact them.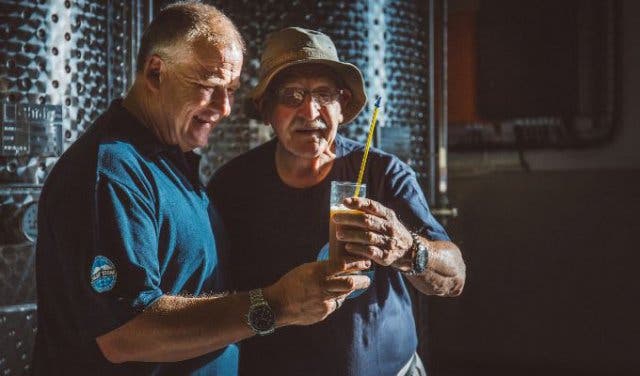 ---
Craft beer, Fender guitars to be won and rock n roll – check out the Barleycorn Music Festival.

Blend your own wine and catch Francois Van Coke at Riebeek Valley Olive Festival on the Wild Olive Acoustic Stage.
Looking for some adventure? Check out these exciting top camping spots.
If you're looking for more to do this month, check out our awesome February events.
Need a place to stay outside of Cape Town? Here are some options for accommodation in the Western Cape.
While in the area, explore the Robertson Wine Valley.
---
Supercharge your event? Our Events Support Programme gets results. Contact support@capetownmagazine.com or +27 (0)21 422 2444.

Use our events section for an up-to-date overview of what's happening in the city, suburbs and dorpies. Join our newsletter and add us to your mobile home screen for the ultimate guide to discoveries in Cape Town.

Follow and like us on Twitter ❤ Facebook ❤ LinkedIn ❤ Instagram ❤ Pinterest for updates.