The Salt Yard in Mowbray
Enjoy feel-good foodie favourites and custom cocktails at this new Southern Suburbs restaurant and bar
"It's personal," explains Mathew (Mat) Wallace, who co-owns The Salt Yard along with his business partner, and the new restaurant's head chef Phillip (Phil) Myburgh. "When you walk through the door, you're either greeted by me or Phil and you get to know who we are. Everyone who walks in here is appreciated."
And that's the sort of warm and hospitable experience the new Southern Suburbs restaurant and bar brings to Mowbray. From the moment you walk into The Salt Yard, which officially opened its doors in September 2016, you're made to feel welcome and in turn instantly feel at ease and comfortable in your surroundings.
"People come in because it's 'Mat and Phil'. We want to keep it personal," the co-owner reiterates.
In addition, however, to Mat and Phil's friendly demeanours (Phil is also well-known for coming out of the kitchen to sit with patrons and find out how they enjoyed the food), the space's homey setting, as well as idiosyncratic attention to detail, most certainly has a large part to play.
Owing to a personal love of wood work and building, Mat and Phil spent time chiselling and constructing as well as curating and creating The Salt Yard from scratch. From the uneven walls revealing layers upon layers (and most probably years) of old paint and mismatched chairs (think leather, wooden and steel) to the quirky picture frames (no two borders are the same) and other bits and bobs (a snowboard, various shields and swords, to name but a few) found on the walls – everything you see in the eatery, although nothing new, represents a piece of its owners and has been customised to fit into the space making it – and its offerings – one-of-a-kind.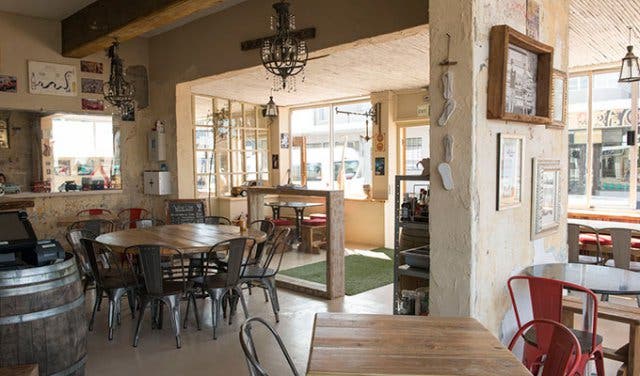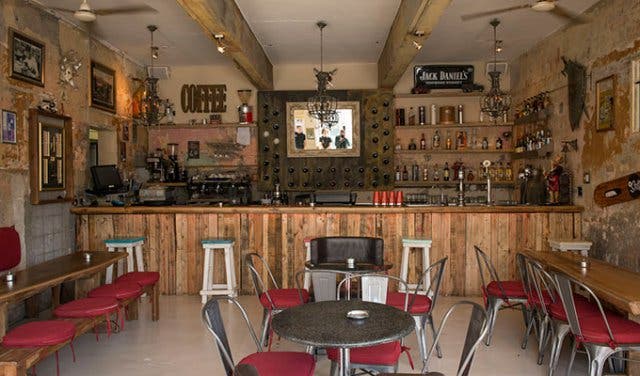 "Everything is unique," elaborates Mat. "We've tried to make everything specifically for us. Even our candle holders, we've especially rusted them using a special painting technique [the duo is a fan of rust and the copper texture can be seen in other areas too such as the overhead beams] and made them a bit different."
"Everything is either recycled or up-recycled. Everything you see here we have missioned to find, nothing is new and not one object inside The Salt Yard will ever look the same. We think there is enough wastage in the world," adds Phil.
Sitting flush against Durban Road's sidewalk, inside, the space is divided into two rooms (both of which can be accessed from the pavement through its own entrances) – and is separated by a wall and a large sound-proof window – which allows for more versatility in seating, activities as well as provides a place for private functions. Entering the restaurant, at the room to the right sits the smoking bar area with its large wooden bar counter, high stools and a couple tables and chairs whereas the left room acts as a more formal seated area comprising various tables and chairs and the kitchen located at the back.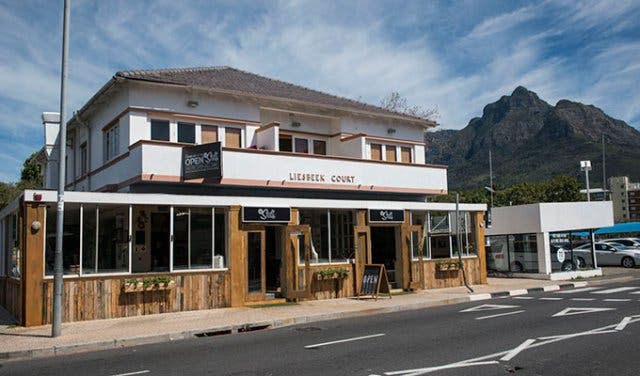 "After your meal you can go across to that side [the bar area] and start a whole brand new party," laughs Mat. "We're looking to cater for the whole family. If you want to come to have a party you can at the bar – the glass window is sound proof – and then on the seated side it can be cool and calm and no one would be any the wiser."
Striving to cater for almost everyone, and with a key focus on high quality, local goods, The Salt Yard's menu – designed by Phil – offers patrons a wide selection of fare: "I wanted to offer a nice diversity of foods. A lot of restaurants have just one cuisine whereas I've put together the best dishes that I've had over the years on the menu – a bit of Portuguese, Italian, a bit of everything – a little combination of everything," elaborates Phil.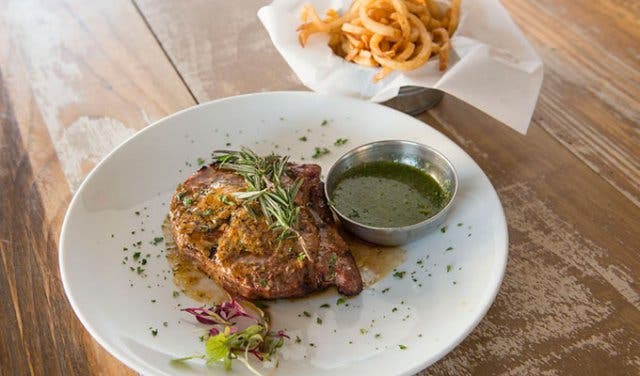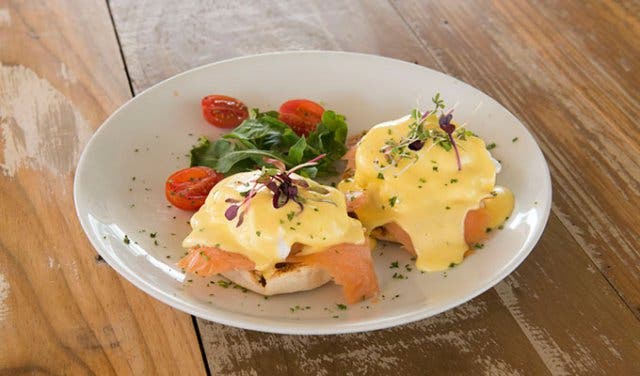 Serving breakfast, lunch and dinner options (vegetarian and banting choices too), diners can find anything from scrumptious eggs Benedict and gourmet pizzas to hearty burgers and fresh salads, as well as a selection of seafood and meat-based main meals. To complement the fare, The Salt Yard offers diners a variety of must-try cocktails and local, craft and draught beers (amongst many other drinks found at the bar). What's more, the Southern Suburbs eatery takes pride in listening to their customers and their suggestions and tries their best to accommodate wishes.
"We take everyone's requests into consideration. If one person wants a specific type of beer that we don't have, we'll generally get it and stock it for them, even if it's just a six pack," settles Mat.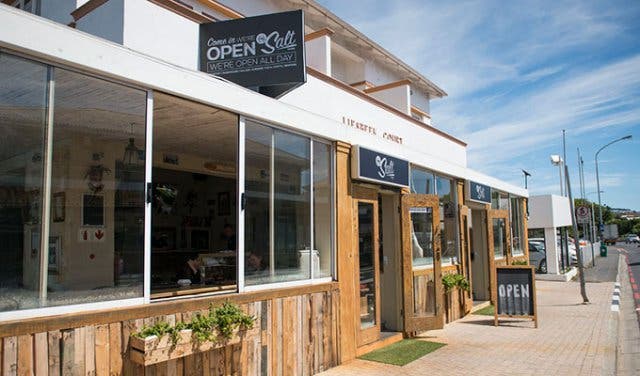 Welcoming, sincere and approachable – comprising great tasting foodie favourites and a large beverage offering – ideal for a quick brekkie, prolonged lunch or quiet dinner, not to mention, a wild weekend jol, The Salt Yard has it all.
Pop in, say hi to Mat and Phil, and see for yourself.
NOTE: The Salt Yard offers its customers Wi-fi as well as has ample available plug points. It's an ideal Mowbray location for those looking to work remotely.
Tip: Join The Salt Yard every Sunday from 1pm for live music from Khristo the Road Singer.
Chef Tip: Mat and Phil suggest patrons try either the Mussel Pot, Prego Roll or the Fig and Goats Cheese Burger, and of course, their signature Candyfloss Martini. (We also suggest you try their Bumble Bee cocktail!)
Watch this space! The Salt Yard has many future plans in place. Keep an eye on its Facebook page for updates, events, renovations, fresh menu items and new stores opening up.
Opening Hours: Monday to Thursday: 10am – 11pm | Friday to Sunday: 10am – 1am | NOTE: In the near future, The Salt Yard will be open from 7am for the breakfast run.
The Bill: Breakfast: R29.95 – R99.95 | Starters: R35.95 – R99.95 | Mains: R59.95 – R139.95 | Desserts: R39.95 – R49.95 | Juniors: R39.95 – 65.95 | Beverages (alcoholic): R26 – R59.95 | (hot): R15 – R26.95 | (cold): R17.95 – R29.95
by Krysia Gaweda | Video Credit: Josh Oates | Image Credit: Mike Bell
---
ABOUT #CapeTownMagNew:
#CapeTownMagNew is a long-standing project that is dedicated to discovering exciting new places in and around our pretty city. We tell their stories, find out what they offer, and delve into what makes them unique. From cafés and restaurants to trampoline parks and dog hotels, there is always one new place in the city that we uncover each week. You can follow #CapeTownMagNew on Twitter and Facebook and subscribe to our newsletter to track recent features or read more here about more Hot Spots and New Restaurants in Cape Town and Surrounds.
DISCOVER OTHER EXCITING NEW SPOTS IN THE CITY:
Tafel & Tap Bistro and Bakery in Paarl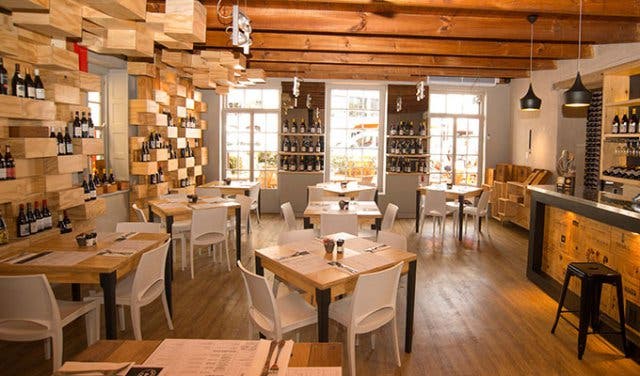 The Warthog Pub and Restaurant

---
Use our events section for an up-to-date overview of happenings in Cape Town. Also, don't forget to subscribe to our newsletter and if you have a smartphone, add m.capetownmagazine.com to your home screen for quick access on the go!
Follow us on Twitter, like us on Facebook, join our Google+ circle, connect with us on LinkedIn, check out our photos on Instagram and follow our Pinterest boards for updates on what's happening in and around the Mother City.