Mulled Wine Recipe
Divine drink to keep you cosy this winter
Last Update 29 May 2017
Winter is the time to enjoy some delicious home cooked meals in the comfort of your own home, under blankets - all snuggly. So why not treat yourself to a glass of homemade mulled wine to truly warm your soul.
Mulled wine originated in Europe and is usually made with red wine along with various mulling spices and, at times, raisins. The delicious drink is served hot or cold and a bonus for the munchkins - it's still delectable without alcohol.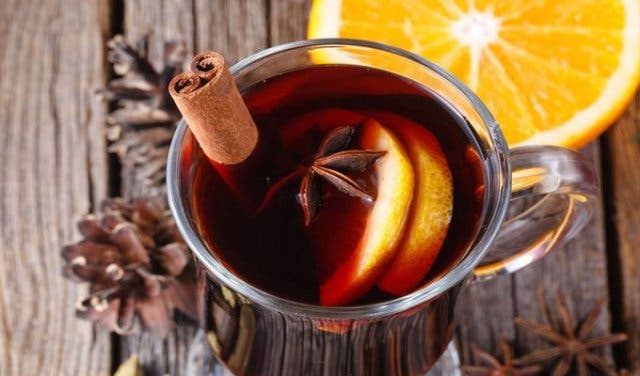 Ingredients:
1 orange - sliced and seeded
1⁄2 cup sugar
2 cups water
1 teaspoon ground cloves
2 teaspoons cinnamon
1 bottle red wine
Method:
Grab a stainless steel or enameled pot. Take the sliced and seed orange and put it in the pot. Combine the sugar, water, cinnamon and ground cloves with the orange in the pot.
Slowly bring to a boil, then reduce the heat and let it simmer for 15 minutes. Once you reduce the heat, add the wine and slowly reheat the mixture but do not make it boil.
Once it has heated again to a warm temperature to drink, grab a few mugs and serve! Your batch will serve 8. Get cosy under a blanket and enjoy the yummy drink!
---
For more inspired recipes, be sure to check out our Recipes Section.
---