Lightning-Fast Cars And Fierce Competition
A weekend of Rallycross racing for the whole family and where to get up close to the cars
Three contenders. Three supercharged RX supercars. One World Championship title. Get ready to witness the ultimate battle of the beasts when Cape Town hosts the 2019 FIA World Rallycross Championship grand finale at Killarney Raceway, on the weekend of 9 and 10 November 2019. Plus, some of the cars and superstars go on display at the V&A Waterfront on Thursday 7 November.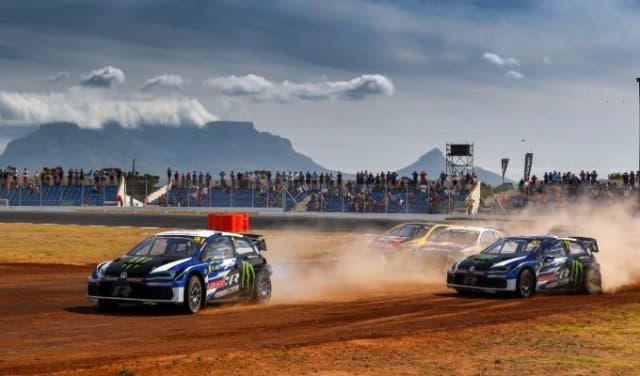 Make no mistake. This is a big international event and the world will be watching. The championship started in Abu Dhabi in April and continued across 9 countries, including Spain, Germany and Great Britain, before making its way to Cape Town, where the final will see the three top contenders battling it out for the ultimate prize - to be crowned World Champion. So expect head-to-head, short, sharp racing on mixed surfaces (dirt and asphalt) and a whole lot more action.
"Exciting events like this not only showcase our city but are a significant contributor to the local economy, jobs for Capetonians, and international marketing of our destination. We welcome the World RX racers and all the visitors from abroad and elsewhere in South Africa," says Ald. Dan Plato, Executive Mayor of the City of Cape Town.
FACT OR FICTION: FASTER THAN F1 VEHICLES?
How powerful is powerful? To the untrained eye, World RX cars appear to have an average body shape. But beneath the surface lurks a 450 kW turbocharged race engine capable of 0–100 kph in 1.9 seconds –which is faster than a Formula One car.
Motorhead enthusiasts will know that an RX engine produces 450 kW and 900 Nm of torque. That's real power. They also have four-wheel drive, a six-speed gearbox, a roll cage and custom-designed suspension, among other impressive specs. All of these work together to deliver high performance on dirt and asphalt, for braking hard, negotiating tight corners and accelerating at a blistering pace. So you can imagine the sheer power, speed and exhilaration that will be on display.
WATCH: A TASTE OF WHAT TO EXPECT AT RALLYCROSS
WHO TO LOOK OUT FOR
The three drivers that will be battling it out for the overall title of World Champion include Norway's Andreas Bakkerud and the two Hansen brothers, Timmy and Kevin, from Sweden.
If the 2019 championship record is anything to go by, it's bound to be an exciting final. This year has seen the most contested season that the FIA World Rallycross Championship has ever witnessed, with six different winners from nine rounds so far. So who knows what will happen in the Cape Town final.
All we know is that Timmy Hansen stands on 187 points, one point ahead of AndreasBakkerud, with Kevin Hansen coming in third on the standings with 179 points. But it's really anyone's title on the day, so expect a race to the finish when these three go engine to engine to claim the world title.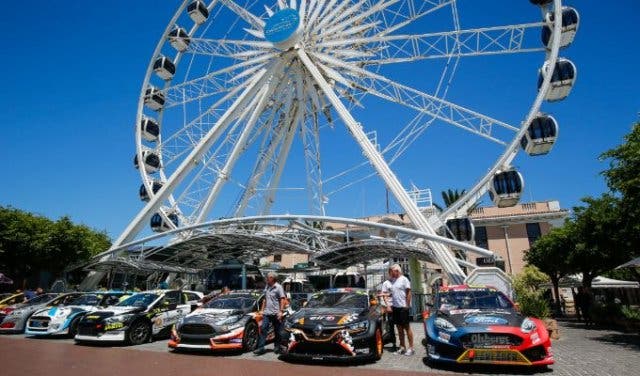 THE LAYOUT
The rallycross track uses part of Killarney Raceway's oval track, for the asphalt racing, as well as three dirt sections, which have been added to the inner perimeter to complete the circuit. The circuit also includes a "joker lap" — a longer loop than the main track that every driver needs to take once during the race. The timing on when the driver takes the mandatory joker lap and then rejoins the main race is crucial. You could either improve their position and secure a win or force them to lose out.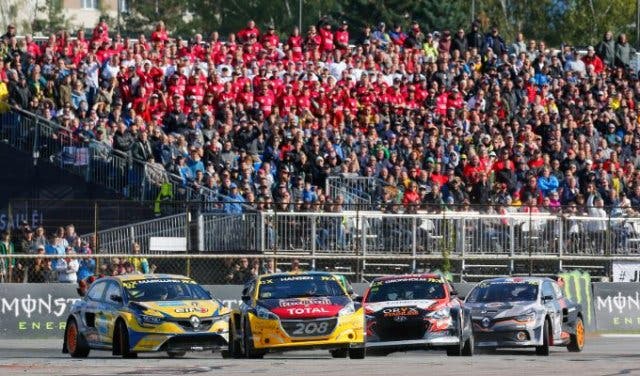 GOOD TO KNOW: PRE-FINALE PARADE AND DRAW

Thursday, 7 November: V&A Waterfront
12 noon: Cars drive to the Cape Wheel and Waterfront Amphitheatre area for a photo opportunity
12:30 pm: Official welcome by the City of Cape Town, Ald JP Smith, Mayoral Committee Member for Safety and Security, introduction of drivers on the Amphitheatre stage
Friday, 8 November: Killarney
12 noon: Draw for starting order in Qualifying Round 1 (Q1). Andrew Coley does a quick chat with drivers which is streamed live on World RX Facebook page.
Saturday, 9 November
11:45am–12:30pm: Aerial display by the Silver Falcons Aerobatic Team of the South African Air Force
Sunday, 10 November
Prizegiving ceremony after the final race, presentation to the World Champion by Executive Mayor of Cape Town, Ald. Dan Plato
Also in attendance: Two World Rallycross Ambassadors, international racing drivers and multiple South African champions: Sarel van der Merwe and Graham Duxbury
A FAMILY-FRIENDLY EVENT
Rallycross is a fun and relaxed event that the entire family can enjoy. Whether you take a walk through the pits to view the cars, crews and drivers up close, enjoy the grand finale or line up for a driver's autograph during a scheduled session, the event is bound to be an exhilarating experience. And don't worry, you won't go hungry. A wide variety of food and drinks, tea and coffee will be available at various places around the track.
General admission for children of 12 or under is free.
ATTENDING THE RALLYCROSS
Tickets are free for children under 12 and tickets range in price from R250 to R5750 (VIP trackside hospitality). All tickets can be booked online. For more information, contact the organisers directly via the FIA website, Cape Town RX Facebook page, or Killarney International Raceway. Parking is available on-site at R125 per day per vehicle, which you can also book online. There is a MyCiTi bus stop right outside Killarney. Details about available off-site parking will be announced closer to the time.
---
What do you know about City Drifting?
Keep them entertained with free and cheap things to do with kids and teenagers.
Sport lovers, check out our list of interesting ways to keep fit.
Check out other exciting things happening in our overview of November events.
---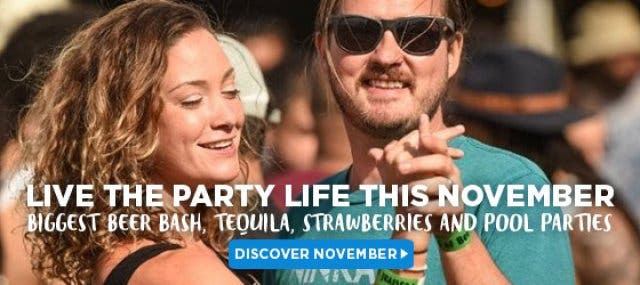 ---
Supercharge your event? Our Events Support Programme gets results. Contact support@capetownmagazine.com or +27 (0)21 565 0415.
Use our events section for an up-to-date overview of what's happening in the city, 'burbs and dorpies. Join our newsletter and get quick access on the go by adding us to your mobile home screen for the ultimate guide to discoveries in Cape Town.

Follow and like us on Twitter ❤ Facebook ❤ LinkedIn ❤ Instagram ❤ Pinterest for updates.