Live Music At The Striped Horse Bar & Grill In Kloof Street
A three-hour daily happy hour, thin-crust pizza, good music, ice-cold beer, authentic Mexican tequila, scrumptious grub and good vibes galore
The secret's out! The Vic replaced Blah Blah Bar, and now The Vic has transformed into The Striped Horse. Mid-Kloof Street has never been a better place for live music, good vibes and great local beer on tap.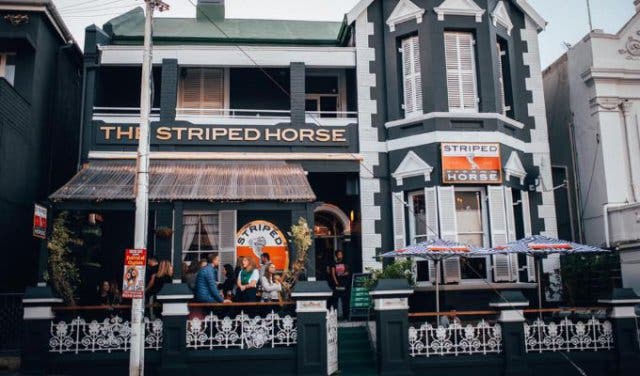 THE FOOD AND DRINKS
Royally named pizzas such as The William, The George, The Harry, The Charles, The James, The Elizabeth will keep you coming back for more. Customise your pizza with a classic thin crust, banting or gluten-free base and flavour combinations such as spinach, olives, feta and sun-dried tomatoes or Parma ham, cherry tomatoes, rocket and balsamic glaze.
The flame-grilled marinated lamb chops take us back home with flavours of the Karoo. The beef chilli bowl is bound to become your new best friend holding beef mince, chilli, garlic, tomato, sweetcorn and black beans accompanied by corn chips, guacamole and sour cream.
Quench your thirst with beer on tap, authentic tequila, and a selection of refreshing cocktails.
STRIPED HORSE BAR DAILY HAPPY HOUR
4pm–7pm specials every day in Kloof Street (not open on Sundays)
500ml Striped Horse Lager R30
500ml Striped Horse Pilsner R35
500ml Striped Horse Pale Ale R35
500ml Striped Horse Light Lager R28
STRIPED HORSE BAR KLOOF STREET
Address: 84 Kloof street
Contact: 072 192 2518, jurie@thestripedhorse.co.za
Hours: Mon–Thur: 12 noon–12 midnight; Fri–Sat: 12 noon – 1am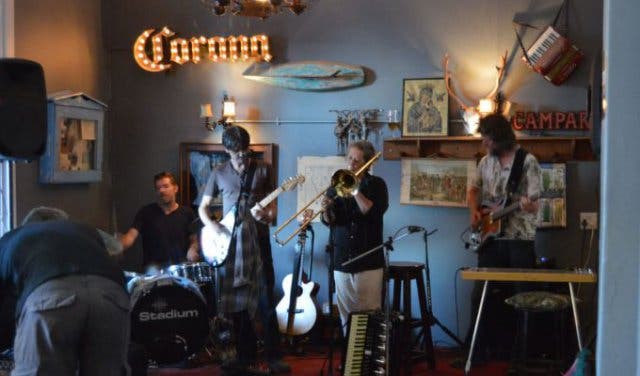 ---
Find out about the winning recipe for success at the Striped Horse Bar in Muizenberg.
Just up the road, check out what's happening at the mysterious Dark Horse Bar.
Just down the road in town, you'll need a reservation for the popular and beautiful Kloof Street House.
---
ABOUT #CapeTownMagNew:
#CapeTownMagNew discovers exciting new places in and around Cape Town and the Western Cape. We celebrate entrepreneurship and we tell their unique stories.
Follow #CapeTownMagNew on Twitter and Facebook for the latest updates or read more here about new places in Cape Town.
---
Use our events section for an up-to-date overview of what's happening in the city, 'burbs and dorpies. Join our newsletter and get quick access on the go by adding us to your mobile home screen for the ultimate guide to discoveries in Cape Town.

Follow and like us on Twitter ❤ Facebook ❤ LinkedIn ❤ Instagram ❤ Pinterest for updates.