New: Piri Piri Portuguese Chicken In Belvedere Road, Claremont
Slow-cooked over hot coals, Piri Piri Chicken is not fast food!
Since September 2018, a straightforward concept that's a winner in Portugal has been hot in Cape Town. Piri Piri is exposing Capetonians to traditional Portuguese barbecue chicken, slow-cooked over hot coals and served with authentic Mozambican chilli sauce.
THE CHICKEN AND CHILLI SAUCE
Piri Piri offers two secret hot sauces made with chillies imported directly from Mozambique. You'll have to try both the traditional Portuguese sauce and the Zambezia Mozambique sauce to decide which you like best. Both come in plain, mild, or hot intensity and pair perfectly with the chicken, which is slow-grilled over hot coals. Piri Piri also offers chips and will be introducing salads and rolls from 1 November 2018.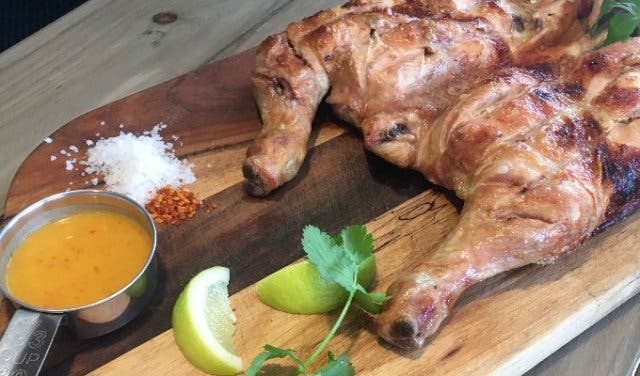 THE HOT JOURNEY
Paulo Gonçalves is the owner of Piri Piri. He hails from Portugal, but lived in Mozambique for some time. Paulo's wife, Melisanda (Mely) is a medical doctor from Mozambique. In 2013, they both moved to Cape Town so that Mely could specialise in medical emergency treatment. Paulo put his previous experience in the advertising industry to good use when he made the crossover to working with food and exporting food products from South Africa to Angola and Mozambique.
They took a trip to Portugal in June and, after noticing how popular the chicken and chips concept was, began looking for a location to set up shop as soon as they got back to Cape Town. They found a perfectly located shop in Claremont – on a busy corner, close to bakeries and other take-away places.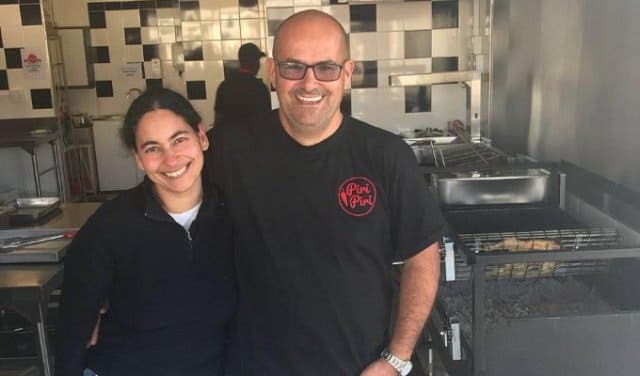 MEET THE TEAM
The team at Piri Piri is small, close-knit, and very efficient. Satar comes from Mozambique and will always greet you with a warm smile. He has been living in Cape Town for a while and comes with plenty of experience, having worked in restaurants such as Kloof Street House, Alphen Hotel, Carne in Wynberg, 95 Morgenster and Cellars Hohenhort. Kilton from Joburg is brimming with positive energy and is eagerly learning the ropes.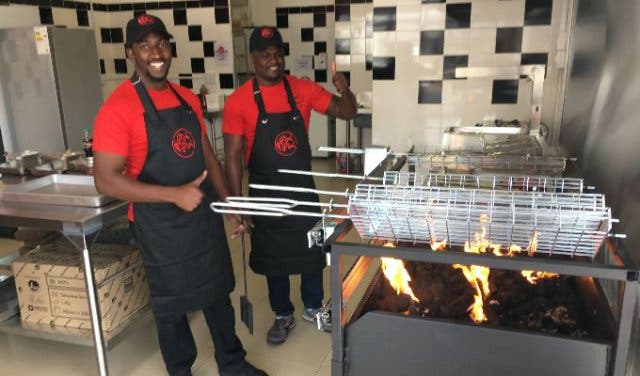 GET THE CHICKEN
For now, Piri Piri chicken is available as a take-away and is for your collection in-store, but from 1 November, you can order from Mr D.
PIRI-PIRI TRADITIONAL PORTUGUESE BARBECUE CAPE TOWN
Address: 132 Belvedere Road, Shop 1, Claremont
Contact: 067 142 0263, info@piri-piri.co.za, www.facebook.com/piripiri.capetown/
Hours:
Tues to Thurs and Sun 12 noon–8pm
Fri and Sat 12 noon–9pm
Mon: Closed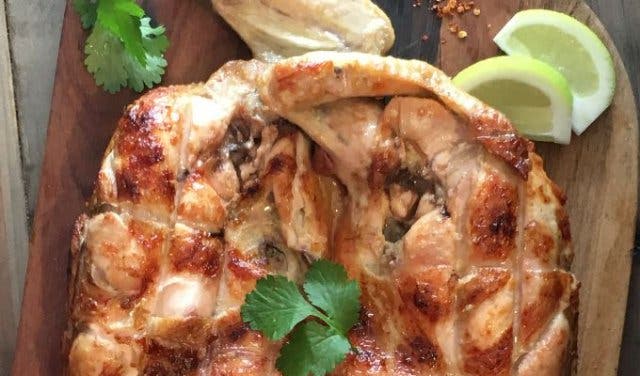 ---
A small "factory" that produces consistently great Pregos at Fabrica Do Prego.
Master the art of cake decorating at this intensive novelty cake decorating class hosted by Julie's Cake Studio.
Head to Heritage Square to experience high-end Rotisserie Chicken at Roast and Co Chicken Restaurant.
Have you heard about the half-price rotisserie chicken (and live music) on Wednesdays At Strolla?
Exactly the thing you need! Fried chicken curry at Ragamuffin Curry.
---
ABOUT #CapeTownMagNew:
#CapeTownMagNew discovers exciting new places in and around Cape Town and the Western Cape. CapeTownMagazine.com celebrates entrepreneurship by telling the unique story of your business. Follow #CapeTownMagNew on Twitter and Facebook to stay up to date on new places and experiences or read more here about new places in Cape Town.
---
Use our events section for an up-to-date overview of what's happening in the city, 'burbs and dorpies. Join our newsletter and get quick access on the go by adding us to your mobile home screen for the ultimate guide to discoveries in Cape Town.

Follow and like us on Twitter ❤ Facebook ❤ LinkedIn ❤ Instagram ❤ Pinterest for updates.