You Can Bag a Bargain at These Factory Shops
Looking for a bargain? You've come to the right place
Last updated: 10 April 2018

New among our finds is the Playtex Factory Shop where you can get up to 50% off lingerie like WonderBra and Helderberg International Importers where you can buy imported furniture for less. There's also bargains on books, desserts and other foods.
PLAYTEX FACTORY SHOP
This bargain hotspot stocks strictly factory surplus items and brings covetable items from favourite ladies lingerie brands Playtex and Wonderbra, men's underwear label Bear, and an extensive range of socks to eager customers at significantly reduced prices (roughly 50% off in most cases).
Opening times: Monday – Thursday: 8:30am – 4pm; Friday: 8:30am – 2pm; Saturday: 8:30am – 1pm

Brickfield Park | 18 Brickfield Road | Salt River | +27 (0)21 447 4930
GATTI ICE CREAM FACTORY SHOP
Calling all ice cream lovers, the Gatti Ice Cream Factory Shop is like paradise with everything from sorbets, to ice cream and confectionary. The entire family will benefit from this bargain of a deal, starting at around R33 for 30 ice lollies and about R31 for a tub of ice cream.
Opening times Monday – Thursday: 9am – 5pm; Friday: 9am – 12pm and 2pm – 5pm; Saturdays and Sundays: 9am – 1pm (times vary depending on the season)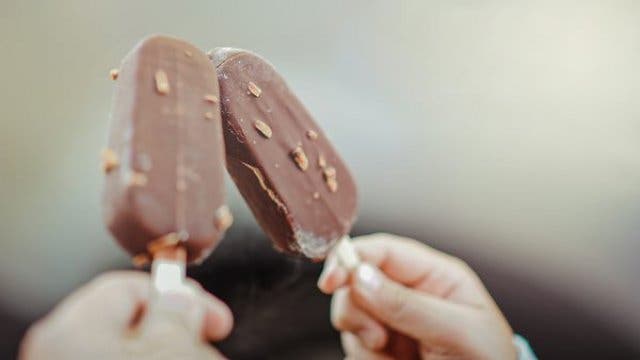 84 Ottery Road | Wynberg |+27 (0)21 797 5858
HELDERBERG iNTERNATIONAL IMPORTERS
This wholesale and retail outlet has a scratch and dent division that sells slightly spoilt items and appliances to the public at seriously slashed prices. Although some damages are significant, some simply entail minor scratches, which means that shopping here is a good way to save substantially on fully-functioning, well-finished items like lounge suites, coffee tables, computer desks, sleeper couches, televisions, fridges, dishwashers, and large and small kitchen appliances from premium domestic brands.
Opening times: Monday – Friday: 8am – 5pm; Saturday: 9am – 2pm; Sunday: 10am – 2pm

22 Dacres Avenue | Epping 2 | Cape Town | +27 (0) 21 534 5211
BARGAIN BOOKS FACTORY SHOP
While the Bargain Books chain stores have already established themselves as a go-to spot for discounted reading material, the company's only factory shop in Diep River promises a wide array of paper- and hardbacks at even lower prices.
Opening times: Monday – Friday: 9am – 5pm; Saturdays and public holidays: 9am – 2pm

89 De Waal Road | Diep River | Cape Town | +27 (0)21 706 1461
AFREAKA CLOTHING OUTLET STORE
Offering the largest range of onesies in South Africa, aFREAKa Clothing has an outlet in Gardens, Cape Town. Customers can choose from over 100 onesie designs, as well as other trendy streetwear items like caps, animal hats, jerseys, vests and tank tops. Onesie sizes range from kiddie sizes to adult XL.
NOTE: aFREAKa Clothing also has an online store that offers FREE shipping
Opening Hours: Mondays and Wednesdays: closed | Tuesdays and Thursdays 12pm - 4pm | Friday and Saturdays: by appointment only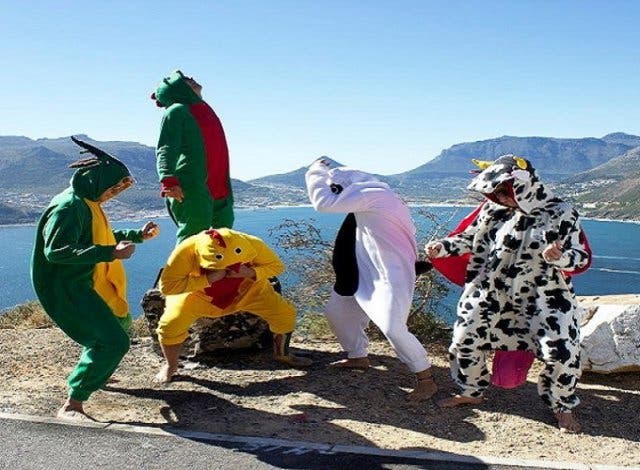 Unit 1 Canterbury Studios | Corner Canterbury Street and Wesley Street | Gardens | Cape Town
JORDAN FOOTWEAR FACTORY OUTLET
One of South Africa's leading outlets for discounted mens and ladies footwear, Jordan is the go-to for good deal. So if you're on the hunt for stylish shoes but you don't want to break the bank, visit one of Jordan Footwear Factory Outlets.
Opening times: Monday – Friday: 9am – 5:30pm; Saturday: 8:30am – 3pm; Sunday: 9am – 2pm

Somerset West | Elsies River | Tokai | Bellville | Goodwood | Woodstock (Head Office: +27 (0)21 590 7000)
FREEZERLAND
Former suppliers of chief retailers like Woolworths, Spar and Pick n Pay, this Cape Town-based brand is a prime producer of high-quality frozen foods. Their six factory shops, which are spread throughout the Mother City, sell a broad array of iced products – including chicken schnitzels, beef burgers, cannelloni, spare ribs, hake strips, pizza, pies, frozen vegetables, malva pudding, brandy tarts and waffles – at discounted prices without the large markup often added by conglomerates. In essence, they are the key spot to stop for affordable, quick convenience foods.
Opening times: Monday – Friday: 9am – 5:00pm; Saturday: 8 30am – 2pm (Bellville shop)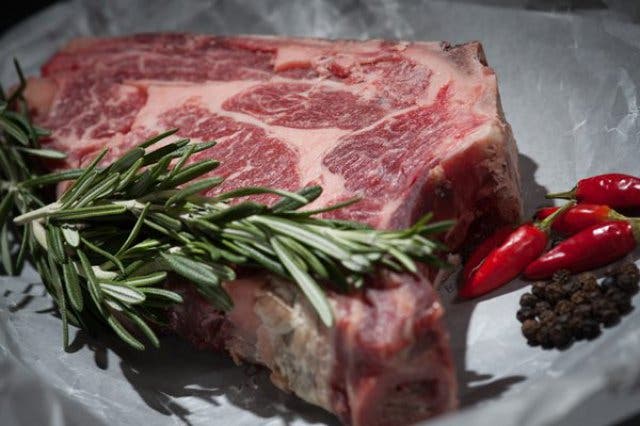 Unit 6 | Boulevard Park | Cnr Tiennie Meyer and Mike Pienaar roads | Bellville | +27 (0)21 930 4190
INA PAARMAN FACTORY SHOP
Find all this popular brand's spices, sauces, dressings, cake mixes and stuffings at marked-down prices. Expect to pay R10 less than retail prices on nearly everything.
Opening times: Monday – Friday: 10am – 3pm; Saturdays: 9am – 1pm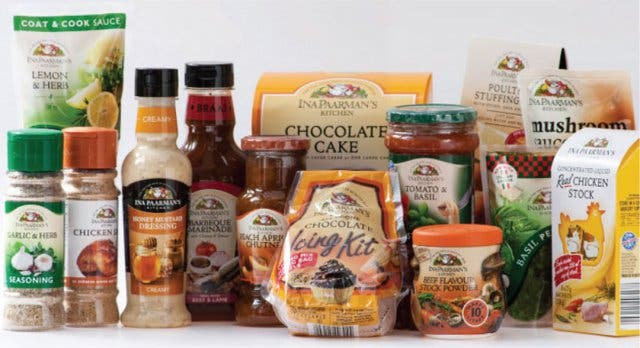 Diep River Industrial Park | Greenville Road | Diep River | +27 (0)21 705 6440/1
NIBBLY BITS OUTLETS
These outlets, which vend their hand-crafted biscuits and snacks at reduced costs. They're supplier to Woolworths, Checkers and Kauai so you're guaranteed great quality and impeccable tasty. Nibbly Bits is the place to visit for those seeking the brand's handmade rusks, cookies, biscotti and small savoury snacks – their bran and muesli rusks, cheese straws and brownie bites are favourites.
Opening times: See the Nibbly Bits website for opening hours of the various branches at these locations:
Paarl +27 (0)21 863 2207
Durbanville +27 (0)21 914 7858
Somerset West +27 (0)21 850 0532
Parklands +27 (0)21 554 3541
Diep River +27 (0) 21 713 4483
ACCESS PARK
This full-scale, mega factory shopping complex, conveniently located in both Kenilworth and Kuils River, is the mecca of all bargain outlets, the ultimate wonderland for the wallet-wary. With over 100 factory shops and branded outlet stores providing anything from fashion, footwear and sports accessories to party goods, bedding and fresh food stalls.
Opening times: Monday – Friday: 9am – 5pm; Saturday: 9am – 3pm; Sunday, 10am – 2pm (do note: most of the Kuils Rivier stores are closed on Sundays)
Note: Factory outlets differ slightly between the branches in Kenilworth and Kuils River, so be sure to contact the respective branches to confirm which stores are they have.

81 Chichester Road | Kenilworth | Cape Town | +27 (0)21 683 5885; 1 Van Riebeeck Road | Kuilsrivier | Cape Town | +27 (0)21 903 6523
LIFSON LINEN FACTORY SHOP
Lifson products available here include goose down duvets, eco-comfort pillows, scatter cushion inners, Egyptian cotton sheets and embroidered covers from their chief brands Royal Comfort and Fine Fibre. All items are original and freshly manufactured so shoppers can rest assured that they're receiving the same fine Lifson quality that interior decorators and the retail and hospitality industries rely on.
Opening times: Monday – Friday: 9am – 4:00pm; Saturday: 9am – 12pm
5 Ravenscraig Mews | 8 Ravenscraig Road | Woodstock | Cape Town | +27 (0)21 691 2300
WALTEX FACTORY SHOP
This large Cape-based depot sells its quality carpets through leading homeware stores like MRP Home, as well as large retail outlets like Pick n Pay and Game. Aisles are overflowing with bedroom and lounge rugs, doormats, runners, kitchen mats, matching bathroom sets and even wall-to-wall carpets. Waltex is a smart home furnishings stop for the budget-savvy.
Opening times: Monday – Thursday: 8am – 5:00pm; Friday: 8am – 3:30pm; Saturday and Sunday: 9am – 1:00pm
121 Rissik Street | Beaconvale | Parow Valley | +27 (0)21 931 6068
ANATOMIC FACTORY OUTLET
Manufacturers of premium sportswear, Anatomic's factory outlet in Paarden Eiland deals primarily in its original speciality – comfortable, quality cycling gear, while also selling a limited selection of technical running attire. which are sold straight from its factory doors to local sports enthusiasts.
Opening times: Monday – Friday: 9am – 5pm; Saturday: 9am – 1pm
Unit 1 | Highway Park | Northgate Estate | Paarden Eiland | +27 (0) 21 510 8400
---

Check out these deals you can get for 2019 Black Friday.

Show off what your mama gave you at the PHATT pool party.
Explore thousands of new and pre-loved books and support the donkeys at the Eseltjiesrus Book Fair in McGregor.
If you love thrifting, check out The Big Summer Clothes Swap.
Also check out the Black Friday specials in South Africa.
Keen on bagging bargains in a leisurely environment? Have a glance at our selection of top markets in Cape Town's City Bowl. If you are shopping for gourmet food, we have the perfect overview for you. Taste and try out artisanal cheeses in the city as well.
---
Use our events section for an up-to-date overview of happenings in Cape Town. Also, don't forget to subscribe to our newsletter.
Follow us on Twitter, like us on Facebook, connect with us on LinkedIn, check out our photos on Instagram and follow our Pinterest boards for updates on what's happening in and around the Mother City!