All The National Parks and Nature Reserves You Can Explore Thanks To Google Street View
an African Safari on Your Phone
You can now explore the routes of Cape Point, Table Mountain, see a 360-view of the Atlantic Ocean, Chapman's Peak and False Bay from your phone. This is because Google recently launched street view imagery of all of South Africa's national parks, nature reserves and a host of new trails.
There are over 170 trails, all of South Africa's 19 National Parks are featured, including 17 nature reserves and other tourists attractions. This opens you to an entire world of vistas, paths, caves, rivers and, of course, wildlife. This real-life perspective is now available to everyone around the world.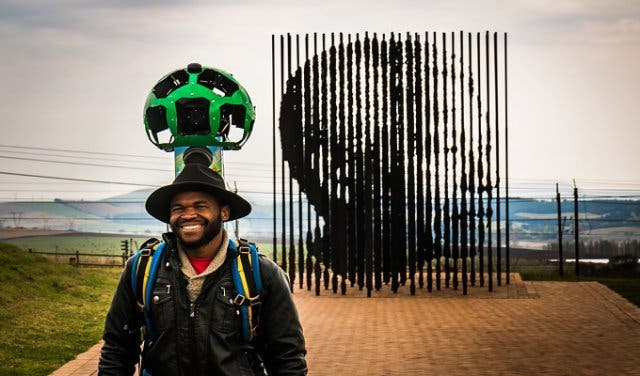 How all of this came about is equally interesting. More than 200 South Africans were involved in this 12-month project, including trekkers, rangers, and civilians. The trekker camera is a "22kg custom-made backpack fitted with 15 cameras pointing in all directions...the camera takes a 360-degree photo every two-seconds".
Interested in discovering the Table Mountain National Park? Or do you want to experience other truly special and unique things in Cape Town? Or do you want to embark on a wildlife safari tour in Cape Town?
Follow us on Twitter, like us on Facebook, join our Google+ circle, connect with us on LinkedIn, check out our photos on Instagram and follow our Pinterest boards for updates on what's happening in and around the Mother City.