Hello Franschhoek
Hollywood of the winelands
If Stellenbosch is the Vegas of the winelands, then certainly Franschhoek is the Hollywood: or Hollyhoek in this case. Here, superstar chefs and rockstar wine-makers create a utopian winelands dream.
The main road is where it's at; gourmet restaurants fit together like so many delicious puzzle pieces. Also along here are must-visit wine estates. Stop in at Môreson Wine Estate for golden glasses of Méthode Cap Classique paired with Neil Jewel's outstanding range of charcuterie. Across the road you'll find La Motte where chef Chris Erasmus pays homage to regional Cape cuisine. There are many restaurants on wine estates in Franschhoek take your pick. (Keep an eye out for the lavender fields on your way in.)
La Cotte wine shop is one of the first buildings to catch our eyes as we enter the main drag. Inside we discover an array of imported French cheeses, Franschhoek wines (at cellar door prices) and antique treasures. From here we drive straight down, past the Huguenot Monument: an impressive structure dedicated to Huguenots who immigrated to the Cape Colony during the 17th and 18th centuries. In summer the gardens burst with roses.
Further along still, we pass Holden Manz Wine Estate. Here you'll find not only award-winning wines, but also a guesthouse (popular with bridal couples), as well as a spa. Also on the estate is restaurant, Franschhoek Kitchen. It's run by chef Bjorn Dingemans, whose philosophy is to use produce and herbs grown in the restaurant's garden.
But today, we on our way to visit fynbos aficionado, Rob Armstrong at Haut Espoir. Rob's on a mission to transform the face of flora in Franschhoek; and he's started with his own farm. Rob also makes mead, from on-site beehives, as well as buchu brandy from numerous varieties. Oh, and he makes exceptional wine too.
Heads spinning from sips of buchu brandy, we make our way to The Common Room for lunch. Executive chef Margot Janse creates whimsical dishes such as, springbok bitterballen and fish pops with chakalakka.
On our way out, we stop by Huguenot Fine Chocolates for a tour and tasting. Danver Windvogel and Denver Adonis make and sell a large assortment of Belgian truffles as well as other chocolate products. They also offer tastings, which includes a talk about the history of chocolate as well as a chocolate making demonstration with tastings throughout. The tastings cost only R35.
PLUS: DISCOVER LA PARIS
Like an explosion of green on Wemmershoek Road, La Paris Estate is a celebrated function venue in Franschhoek.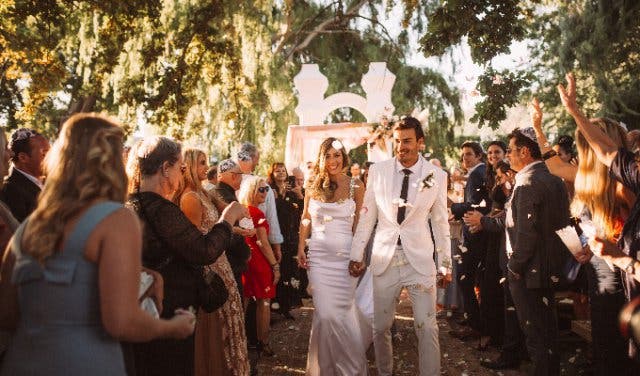 But did you know that some of the most famous winelands chefs come to eat here on their day off? Discover farm-fresh food, refined dining under the oaks and live music on Fridays at La Paris Bistro in Franschhoek.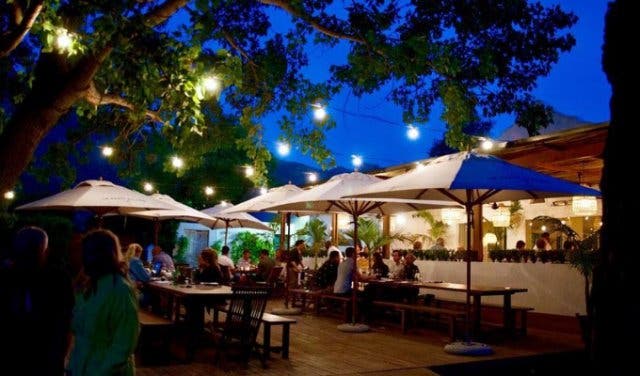 And for the sweet tooth, delicious farm-made cakes and bakes, coffee and breakfasts as well as lunch and a kids' play area nearby, make La Paris's a must-visit deli in Franschhoek.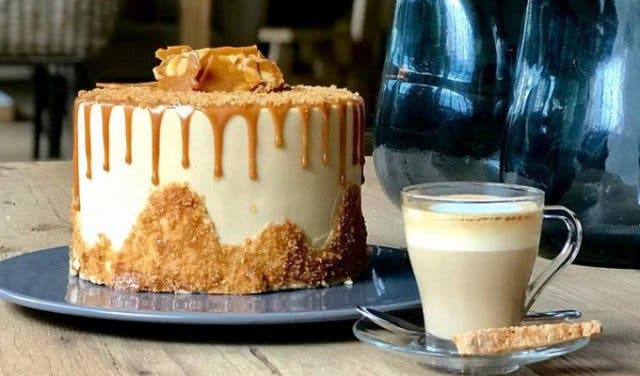 We feel appropriately star-struck as we head home: leaving Hollyhoek in the distance.
By Malu Lambert
---
Coming late 2019: La Colombe's Indian-inspired eatery, Epice Franschhoek.
Go wine tasting on an e-bike with Vinebikes.
See Hollyhoek from a motorbike: Petrol heads enjoy carving through this quintessential winelands town. You don't own a bike? Feel the wind in your hair with Cape Bike Travel.
Check out our Franschhoek Facebook album. Subscribe to our monthly newsletter and follow us on Twitter.