Find Precious Gems At The Other Records In Obs
Peruse a treasure trove of imported brand new and used LPs, EPs and singles, each with a handwritten review. Find toy collectables, T-shirts, tote bags, books and zines, plus, you might even bump into a DJ or two
The Other Records is a small and cosy record shop that's big on personality, welcoming the local community to discover colourful music.
What was once an outside-shed-turned-backroom-area is now a zen, bright and calm little space just off the beaten path of Obs' Lower Main Road. The Other Records formerly traded for a year from clothing store, Better Half Vintage, before opening their own doors on 2 December 2018.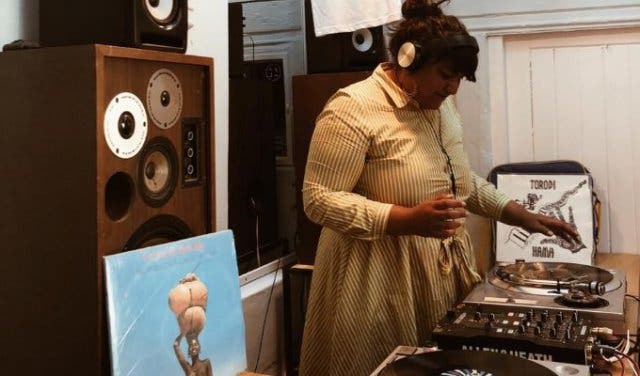 THE BRAINCHILD OF THE OTHER RECORDS
Locals Philippus Johan and Aaron Peters co-own The Other Records. After two years of jazz guitar studies at UCT, Aaron dived into the music scene where he managed and worked with some big names and festivals. He also DJs as Desktop Desktop. Johan worked at an advertising agency before building up a freelancing creative career after studying design and art direction at Red & Yellow. He's also a DJ, performing as Kammakameel.
Together, Aaron and Johan also work on The Other Events, The Other Artists and The Other Radio (currently the next big project). Working alongside The Other brother, Matt Hichens, they also form part of The Other DJs and a monthly party called SWIM.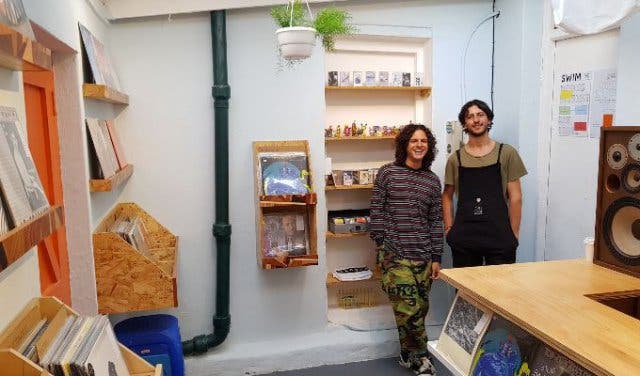 A STORE PERFECT FOR OBS
The name The Other Records comes from Aaron and Johan's collective – The Other – which they use as the driving motif in all their work. They do things outside of the norm in music. They saw the need to open the store because there was nothing else like it in the area. When you visit, you can see their passion for music and creating spaces where people can enjoy it. It's a real community record store and a place for colourful music.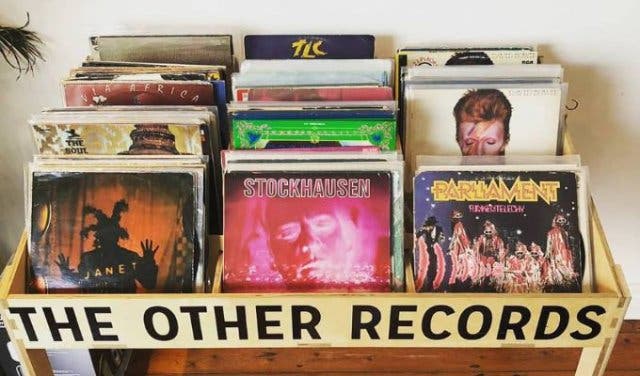 WHAT CAN YOU EXPECT IN-STORE?
You can find an assortment of imported brand-new and used LPs, EPs and singles in the form of records and cassettes. They will soon have a website that serves as an extension of what can't fit in the shop.
Every single record has a handwritten review on it. Some are pretty far out and hilarious while others are a bit more serious, or purely informative. The team thinks in genres like "gentle", "silky" and "extreme" when rethinking classification.
A group of artists, journalists, DJs, promoters, technicians and designers known for their positive influence in the music scene curate the stock. You can expect to bump into the likes of Atiyyah Khan, Grant Jurius, Paul Waxon, Kyle Russouw, Sandiso Ngubane, Kent Fourie and Matt Hichens around the store.
You can pick up The Field's new record Infinite Moment (a double LP) for R500, or DJ Boring's of-the-moment Winona EP for R280. Local acts like Mabuta have released a double LP, retailing for R550, under the famous Afrosynth record label, while Kevin Murning's "Mode's Arp" EP goes for R280, Christian Tiger School's "If You Want To" single on Lissoms is R300. Used records you can find here include rarer gems such as Aaron's extensive Thai collection for anything between R100 to R300. Battles' "Gloss Drop" for R400 and Marlena Shaw for R350. There are over 500 titles in store.
They have also collaborated with GoodGoodGood on The Other Records merchandise such as T-shirts and massive tote bags, selling for R450 and R350 respectively. There are toy collectables available and you can soon expect books and zines too.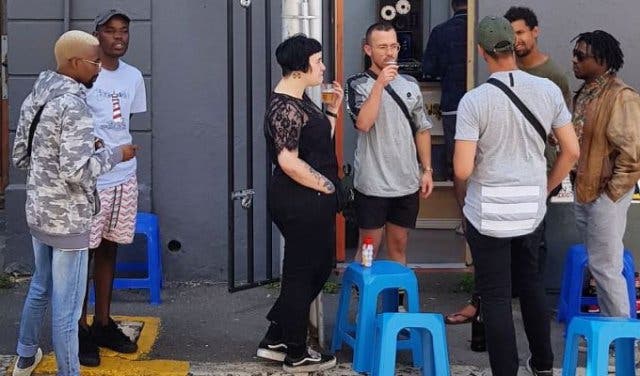 SOME SUNDAYS EVENTS
On some Sundays they have events called Some Sundays. Check these out for specials, sales, braais, drinks and DJ sets. They're a great excuse to spend an afternoon listening to music and hanging with friends while also supporting the local music scene. To find out when Some Sundays happen, follow The Other Records on Instagram.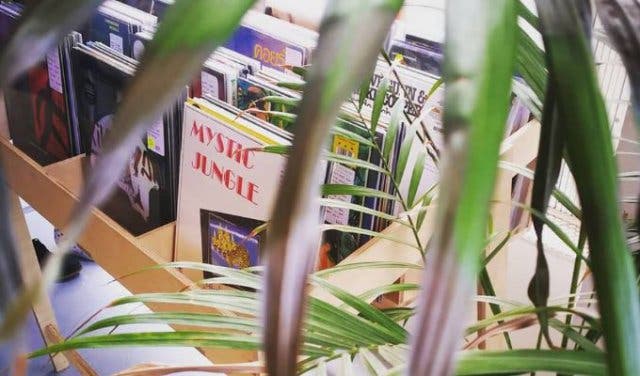 DID YOU KNOW?
An interesting side-effect of ordering new records from around the world: By the time they get here and by the time people notice them, the record might have already sold out in regions where vinyl is more commonplace. Sometimes people are in complete disbelief of the stock in the store.
Observatory is under-rated. Pick up a coffee from Saint James Cafe, Ground Zero Marley Coffee or Dolce Bakery and pop into The Other Records and see for yourself what's in store (soon, they'll offer coffee too.) Drop by, ask them about records and support local.
THE OTHER RECORDS
Address: 114 Lower Main Road next to Better Half Vintage, on the Collingwood Road side of the building.
Contact: +27 (0)82 514 7233, theotherecords@gmail.com
Hours: Tue–Thur: 12 noon–6pm; Fri: 12 noon–7pm; Sat: 11am–4pm; + some Sundays for events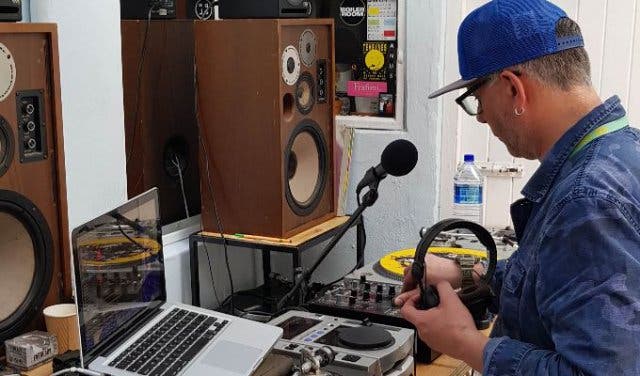 ---
Here's a round-up of where you can watch live jazz in Cape Town.
Check out our overview of the best spots to watch live music in the city.
While you're in the area, check out A Touch of Madness or No Fixed Address.
---
ABOUT #CapeTownMagNew:
#CapeTownMagNew discovers exciting new places in and around Cape Town and the Western Cape. We celebrate entrepreneurship and we tell their unique stories.
Follow #CapeTownMagNew on Twitter and Facebook for the latest updates or read more here about new places in Cape Town.
---
Use our events section for an up-to-date overview of what's happening in the city, 'burbs and dorpies. Join our newsletter and get quick access on the go by adding us to your mobile home screen for the ultimate guide to discoveries in Cape Town.

Follow and like us on Twitter ❤ Facebook ❤ LinkedIn ❤ Instagram ❤ Pinterest for updates.