NOW OPEN: Enjoy A CBD Infusion Experience On Long (CBD Optional)
Or take it up a notch with CBD cocktails on First Thursdays
Get buzzed with a delectable introduction to cannabidiol (CBD), the chemical found in the Cannabis sativa plant. A Cape Town first, Infusion on Long brings a menu filled with CBD-infused drinks and Meditteranean-style dishes. You can stop by for a quick lunchtime meal or unwind after a long day from 31 January 2020.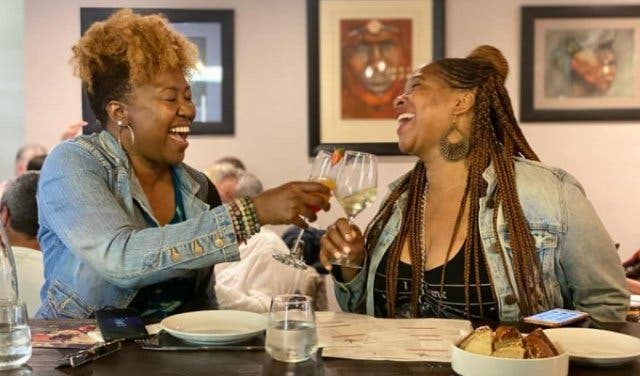 CBD is non-psychoactive and THC-free, meaning that it won't make you high. It's known to have a calming effect when consumed, and can help reduce anxiety and pain. And the guys at Infusion on Long feel that Cape Town is ready for their new spot.
The CBD oil used comes from Cannabis Warehouse which is a wholesaler and retailer of CBD products. The meals clearly marked with a CBD-infused symbol come with 20mg of CBD, which is the recommended daily amount for the desired effects. You may also choose a regular menu item and pair it with a spray infusion (R15 for 6mg of CBD spray). The CBD sprays come in flavours such as raspberry or in effect-based sprays such as 'Relax,' which can assist with muscle and joint pain relief.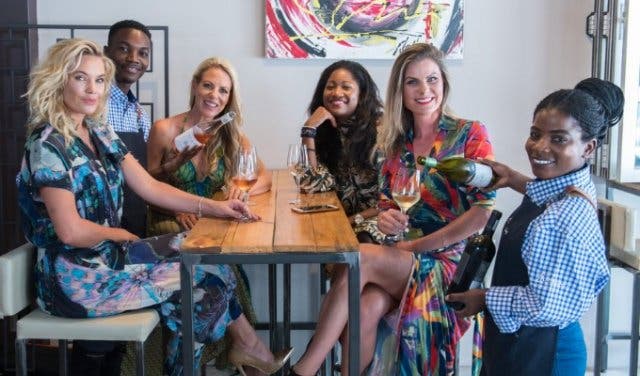 AN EYE-CATCHING MENU PLUS THE WOW-FACTOR
The meals are eye-catching and vary from grills to tapas and platters. If you want to spread the wow-factor, select a CBD-infused seafood platter or carvery platter with potatoes roasted to crispy perfection in succulent carvery drippings from the French rotisserie.
There's a state-of-the-art Spanish Josper charcoal oven that's responsible for the succulent grilled foods on the menu such as the Karoo lamb chops or 1kg prawns served with sides and sauces (R145–R480).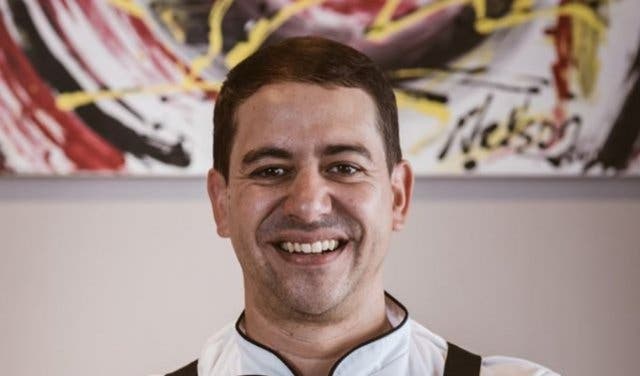 The tapas selection will have you coming back often thanks to the chef who previously got the EatOut award for Best Everyday Tapas Eatery in 2019, when he owned Chicha in Sea Point. Try CBD-infused hemp-floured calamari with garlic crisps and coriander mayo, or the tomato salad with CBD-infused vinaigrette and fresh basil (R48–R95).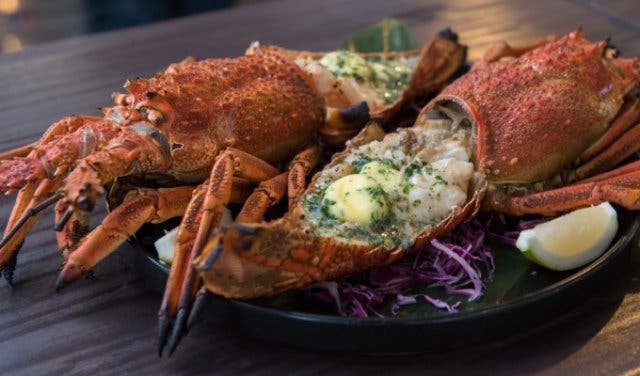 INSIDE THE CBD HANG OUT ON LONG STREET
Infusion on Long offers a relaxed homely feel with a chic, industrial-like interior. The space accommodates 40 guests seated and 25 more at the bar.
You can expect live entertainment from local acts on First Thursdays. The eatery also serves as a gallery by displaying art on its walls; for example, you can currently admire artist Gerhard Van Der Westhuizen's work.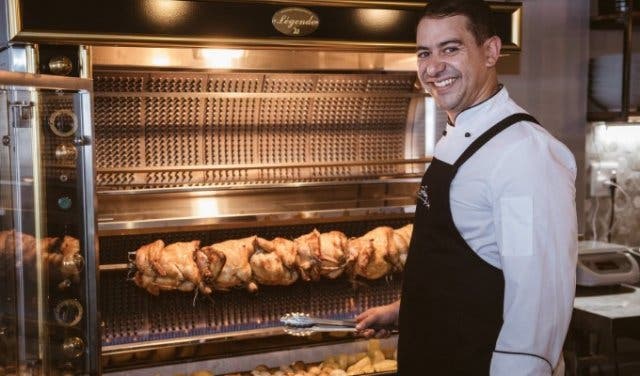 EVERYONE WILL LEAVE IN HIGH SPIRITS
So come sample happiness at Infusion on Long, and don't be shy to bring the kids as there are kid-friendly menu items. And if you're not keen to relax with some CBD, order a cup of Caturra coffee and a slice of the cake as you use the free Wi-Fi.
INFUSION ON LONG
Address: 57 Long street, Cape Town
Contact: info@infusiononlong.co.za, +27(0)83 377 7007
Hours: Monday–Saturday; 7am – 10:30pm (kitchen closes 10:30pm; venue closes at 12 midnight); only open on Sunday for special functions and events
---
ABOUT #CapeTownMagNew:
#CapeTownMagNew discovers exciting new places in and around Cape Town and the Western Cape. We celebrate entrepreneurship and we tell their unique stories.
Follow #CapeTownMagNew on Twitter and Facebook for the latest updates or read more here about new places in Cape Town.
PLUS: NOMINATE A FRIEND'S NEW BUSINESS
You never forget the people who supported you when you first started out. That's why we're giving you the chance to nominate your family member or friend's new business to win R60 000's worth of activations. Just click to fill out a form (less than a minute) to nominate a new business.
---
Check out our selection of top party places in Cape Town, trending party places and special places to celebrate your birthday.
Art and party lovers, check out what you can get up to on First Thursdays.
While you're in the area, find out about a cooking class at Masala Dosa on Long Street.
---
Use our events section for an up-to-date overview of what's happening in the city, 'burbs and dorpies. Join our newsletter and get quick access on the go by adding us to your mobile home screen for the ultimate guide to discoveries in Cape Town.
Follow and like us on Twitter ❤ Facebook ❤ LinkedIn ❤ Instagram ❤ Pinterest for updates.