The PlayStation Adventure Park & Café
PlayStation is the new kiddies hotspot, encouraging the growth and development of young bodies and minds
If you pictured couch potatoes and PlayStation consoles as you started reading this, let me re-introduce you to The PlayStation Adventure Park & Café in Tokai.
Owner Jonathan Goosen believes in challenging kids in some of the most exciting ways possible. "We're not taking kids from playing PlayStation at home to come here and do the same thing," says Jonathan with a certain warmth in his tone. "We're challenging kids for a reason."
The fun, multi-coloured adventure park caters to kids between the ages of birth and 13, with a bit of leeway for kids up to the age of 14. With physical play that kids of today are not necessarily accustomed to, The PlayStation gives kids the opportunity to live a little more. With wooden building blocks, massive slides, Little City with a little hospital, a scale, Spiderman's webs, a fire truck and fireman's pole, kids will be entertained the entire day through, and parents will surely have not only bonded with their little ones, but also had a workout for the day: "two birds, one stone," I say panting, as I crawl my way through what looks like pink cheese, two of my favourite things.
"Our vision at PlayStation is to take our kids back to our childhoods, and that's why we went for the wooden element of the structure and equipment, continues Jonathan. "When we were kids we played with wood and ropes and chains and natural equipment. The intention is for our kids to challenged, both mentally and physically." The goal at The PlayStation is to help kids understand that there isn't a standard route to complete the course by creating a versatile space to motivate kids to think about strategy and the "hows" and "whys" of getting from point A to point B.
From crawling and climbing, to sliding and stepping, The PlayStation is the new kiddies hotspot, encouraging the growth and development of young bodies and minds!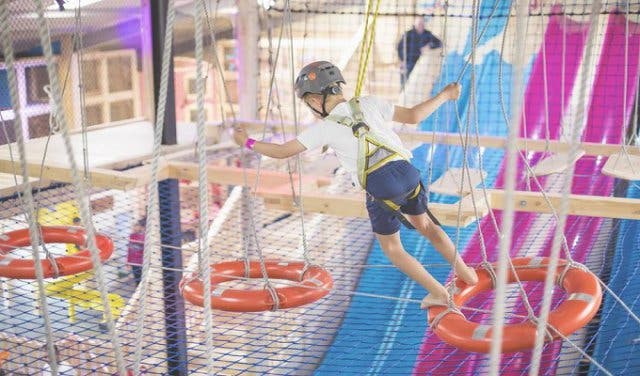 From the moment you enter The Playstation Adventure Park, all the vivid colours, the soundtrack of happiness as the laughter, smiles and pink cheeks greet you at the door. The various areas of the adventure park are categorised according to age groups, with beams and edges covered in foam, and spider webs closing little spaces where kids might hurt themselves, creating a safe, carefree environment for all.
And now comes the time to unleash my inner kid, as I am granted the opportunity to swoop down a huge slide. At first, it looks like a walk in the (adventure) park, but once I get to the top, I realise that this may be a tad more daunting than it seemed from below. I see a little girl crying in the corner, as her mother insists on going with her, but she wants to go alone, and suddenly I realise that this little four-year-old girl is braver than I am in this very moment. I shake off the fear, sit down and take the plunge. I get down to the bottom and I remember what adrenaline rushing through my veins feel like.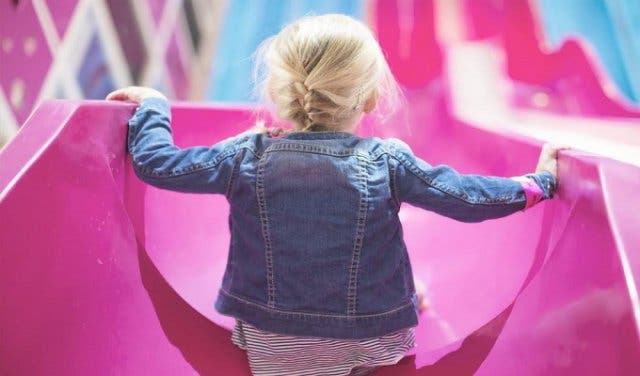 At this point, I understand why Cader, our energetic play supervisor, said that the parents sometimes enjoy these massive slides more than the kids.
Tip: The PlayStation also offers the opportunity to play for free for the first hour on the day of your birthday, as well as in-house organised themed birthday parties, which includes two hours of play. Check out the PlayStation website to find out more!
Note: Parents are encouraged to accompany their kids, as all aspects of The PlayStation is made to hold different shapes and sizes of adult. Although there may be a bit of bending, twisting and crawling involved, there is always a way out! After all the activity, mum and dad can grab some refreshments and lunch at the cafe, where parents will still be able to keep an eye on the little one(s).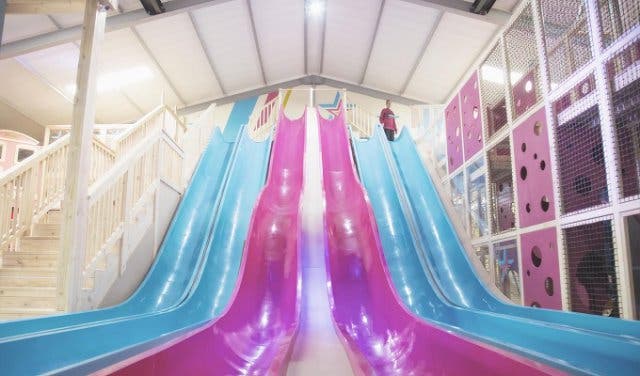 The Bill: Off peak: Monday – Thursday (excluding school and public holidays): R60 for the first hour and R40 for every hour after | Peak: Friday, Saturday, Sunday (including school and public holidays) R85 for the first hour and R65 for every hour after.
Opening Hours: Monday to Sunday: 9am - 5pm
333 Main Road Retreat | Tokai | info@theplaystation.co.za | +27 (87) 470 0497
---
By Marian Volkwyn
---
ABOUT #CapeTownMagNew:
#CapeTownMagNew is a long-standing project that is dedicated to discovering exciting new places in and around our pretty city. We tell their stories, find out what they offer, and delve into what makes them unique. From cafés and restaurants to trampoline parks and dog hotels, there is always one new place in the city that we uncover each week. You can follow #CapeTownMagNew on Twitter and Facebook and subscribe to our newsletter to track recent features or read more here about more Hot Spots and New Restaurants in Cape Town and Surrounds.
DISCOVER OTHER EXCITING NEW SPOTS IN THE CITY:
---
Fabulous fair, sumptuous interiors and fine wine at Tryn at Steenberg.
Use our events section for an up-to-date overview of happenings in Cape Town. Also, don't forget to subscribe to our newsletter.