Evolution Café Xperience
Experience the evolution of your body, mind and soul at this integrative cafe
On the lower end of Bree Street lies the health and wellness hotspot ideal for health-minded foodies in the Mother City.
This all-encompassing meeting point is so much more than your usual café experience. Walking in to the polished Evolution Café Xperience, the open space and natural lighting automatically challenges the norm of expectation, giving patrons a sense of how clean and fully functional the body can and should be.
The café is a first of its kind in South Africa, offering those who may be leaning towards approaching their health from an integrative perspective. Evolution Café Xperience offers wellness support from holistic practitioners, as well as food offerings to assist the process. The health hotspot serves up delicious organic, free-range, gluten and grain-free meals, detox smoothies, raw juices, and Soaring Free Superfoods, including raw chocolate and organic, pesticide-free Origin coffee.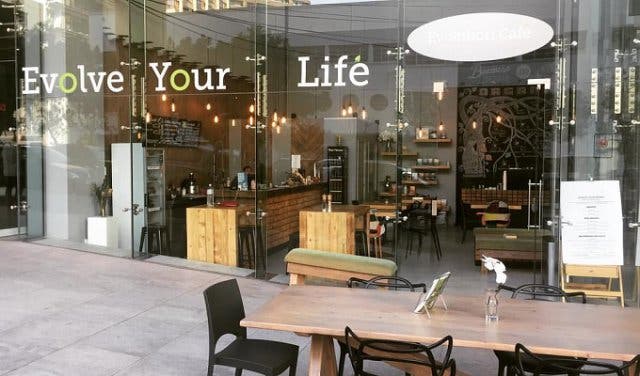 "Being the first of its kind, Evolution Café Xperience is not here to compete with anyone. We are solely here to help the individual embarking on this journey," says business partner Hassen Kajee.
The Evolution Café Xperience team is made up of Hassen, who works alongside the two beautiful owners, Nepheritie Naidoo and Nicola Bentley. The terrific two envisioned a space to eat good, nourishing food, while offering support in various aspects of ones lives, proving that beauty and brains may surprise you and come wrapped up in one package. With extensive experience in the yoga world, Nicola has always been particularly focused on her health and wellness. She has been a yoga-master in training for about a decade now and is deemed as a community icon. Nepheritie on the other hand, decided to shift the focus of her life when she was diagnosed with diabetes a mere ten years ago. "It was so traumatic that I developed diabetes from shock. I suffered from severe depression, anxiety and insomnia," says the Nepheritie, reminiscent. "I found myself in a hospital bed, and they gave me a hand full of pills. At this point, you can say that I had an 'aha' moment, with light streaking in through the window. I realised that I needed to embark on a journey to find tools to fill my toolbox and help my body heal itself and so I moved from the finance industry, to finding these tools."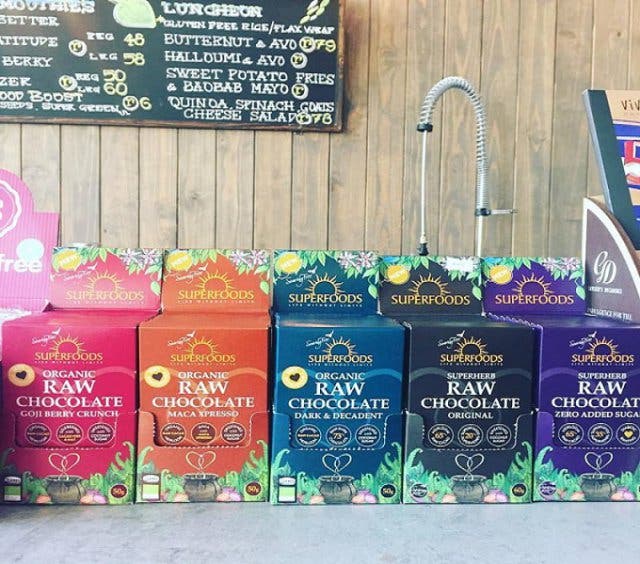 These tools referred to by Nepheritie come in various shapes and forms and one is made fully aware of this upon a visit to Evolution Café Xperience on Bree Street. Co-owners Nepheritie and Nicola are both highly educated professionals in various aspects of wellbeing. With her Masters Degree in neuro-linguistics, Nepheritie is a board certified neuro-linguistics practitioner, as well as a certified hypnosis trainer, and timeline therapy trainer. Nicola is a qualified yoga teacher, nutrition and diet-planning expert, a Superfoods educator and life coach.
Nicola and Nepheritie decided to open shop in the Mother City for numerous reasons, such as the people, the mountain and the sea, but over and above, the daring duo believes that they were brought together for a far more significant reason. "Our souls called us here," says Nepheritie with a smile. "We wanted to live and work in a place that we didn't feel like we needed to escape. This, in itself, has been an evolution experience for us".
For an all-encompassing experience of health and wellness, Evolution Café Xperience is the place to be!
TIP: Evolution Café Xperience offers health-conscious catering services for events and functions. Contact Nepheritie on +27 (0)76 784 9400.
The Bill: Raw Juices: R35 – R45 | Super Smoothies: R48 – R60 | Super Lattes: R38 – R48 | Coffee: R18 – R48 |
Opening Times: Monday – Friday: 6am – 5pm | Saturday: 8am – 2pm | Sunday: Closed
4 Bree Street | Cape Town | +27 (0) 82 903 3406 |
---
By Marian Volkwyn
---
ABOUT #CapeTownMagNew:
#CapeTownMagNew is a long-standing project that is dedicated to discovering exciting new places in and around our pretty city. We tell their stories, find out what they offer, and delve into what makes them unique. From cafés and restaurants to trampoline parks and dog hotels, there is always one new place in the city that we uncover each week. You can follow #CapeTownMagNew on Twitter and Facebook and subscribe to our newsletter to track recent features or read more here about more Hot Spots and New Restaurants in Cape Town and Surrounds.
STAY TUNED AND SUBSCRIBE TO OUR NEWSLETTER FOR MORE INFORMATION
---
Use our events section for an up-to-date overview of happenings in Cape Town. Also, don't forget to subscribe to our newsletter and if you have a smartphone, add m.capetownmagazine.com to your home screen for quick access on the go!
Follow us on Twitter, like us on Facebook, join our Google+ circle, connect with us on LinkedIn, check out our photos on Instagram and follow our Pinterest boards for updates on what's happening in and around the Mother City