The Only Sushi Spot In The Gatsby Capital Of Cape Town
A Japanese restaurant at a family home in Athlone
J&S Sushi sticks out like a red scarf in the snow among Athlone's restaurants selling masala steak gatsby, mince samoosas and pepper steak pies. It's the only sushi establishment in the area and has created a stir, with regular compliments on its Facebook page about the fresh sushi it serves.

The owner is Jamal Trezires, a chef specialising in Asian food, with a particular passion for Japanese cuisine.



IT'S SMALL, BUT IT'S GOING BIG
The venue, set in a section of the family home, is small, but Jamal has big ambitions for his new restaurant. "I want to show the people of Athlone that, just because we're local, doesn't mean we can't have nice restaurants," he says.

It's an intimate space with white walls adorned with Chinese lanterns and framed pictures as well as a long table with seating.

IT'S A DREAM COME TRUE FOR THE CHEF
"I want to make this place pump like a sushi version of Mzoli's," says Jamal. He's well on his way, with satisfied customers already paying homage to his food. "Amazing stuff. Best sushi honestly. 6 star," reads one review. "Freshest Sushi in Cape Town. Absolutely love it!" writes another.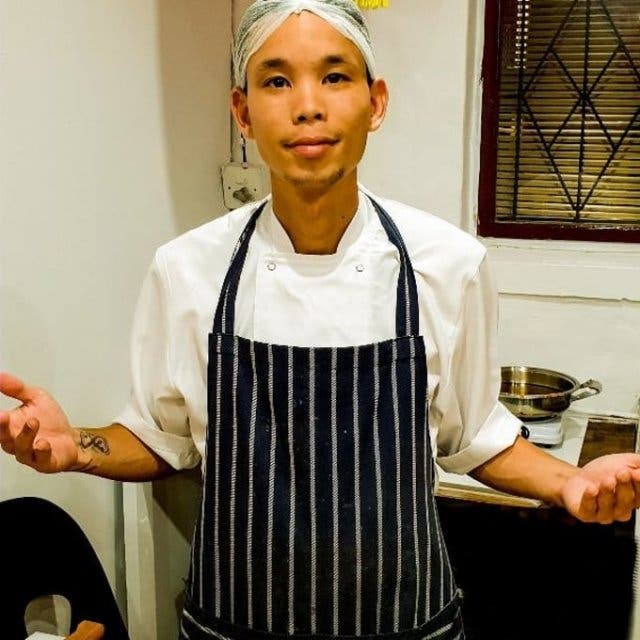 Having worked as a chef for nine years, including Sevruga and Beluga restaurants at the V&A Waterfront, Jamal decided to chase his own restaurant dreams. So together with his wife Shakeera (the S in J&S) he opened a sushi restaurant in Athlone, a suburb with a reputation for Malay food.

YOU'LL FIND FRESH, BIG PORTIONS OF SUSHI
Jamal knows what the people of Athlone like, which is why he has hearty portions. "That's why my avo, fish and vegetables are usually bursting out of the sides of my sushi rolls."

J&S has the major bases covered: salmon, tuna and prawns. The menu ranges from simple four-piece plates to 22-piece platters.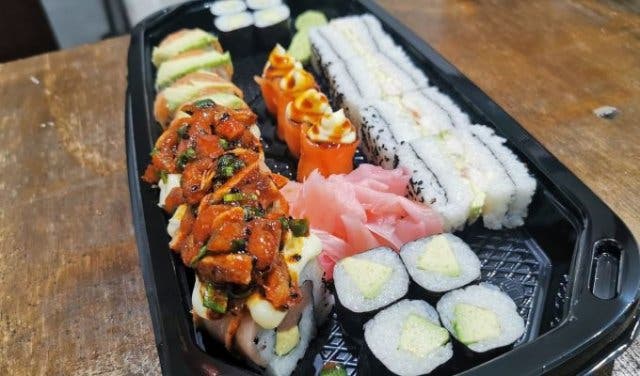 But as with all the establishments in Athlone, J&S has a "big thing". That is the J&S Feast. The 38 pieces of sushi ranging from salmon roses to Red Dragon Rolls, tuna sandwiches and avo maki are designed to feed a family or an extreme sushi lover. Also on the menu is the J&S Deluxe, a 24-piece platter that includes rock shrimp rolls and prawn sandwiches.

THEY DELIVER, ALL OVER CAPE TOWN
While its market is mostly based in Athlone, J&S has been getting bookings and orders from further afield like Pinelands, Summergreens and Mitchells Plain. For the orders, he has a driver for deliveries, but if another order comes in while the driver is out, Trezires hops into his car to deliver it himself, "I like adding that personal touch," he says. "It lets people know that the owner cares, and personal contact tends to bring customers back for more."

WHERE TO FIND J&S SUSHI
The restaurant is based at 197 Cornflower street in Bridgetown, Athlone. It's open from 10am to 10pm Monday to Saturday and 11am to 9pm on Sundays and you can place orders or book a table by calling +27 (0)76 073 3389 or emailing jssushi412@gmail.com.

---

Looking for more sushi near you? Look here for a sushi restaurant near you.

Discover Cape Town's signature super loaf… the Gatsby.

Experience the other big Asian food culture by visiting these Chinese restaurants.

---


Supercharge your event? Our Events Support Programme gets results. Contact support@capetownmagazine.com or +27 (0)21 422 2444.
Use our events section for an up-to-date overview of what's happening in the city, 'burbs and dorpies. Join our newsletter and get quick access on the go by adding us to your mobile home screen for the ultimate guide to discoveries in Cape Town.

Follow and like us on Twitter ❤ Facebook ❤ LinkedIn ❤ Instagram ❤ Pinterest for updates.