CANCELLED: No Guitar Wizards Magic For Cape Town
Rain and flooding at Paul Cluver has forced the organisers to cancel the much anticipated music event.
Organisers of the Guitar Wizards music event were forced to cancel it after torrential rains flooded the Paul Cluver Amphitheatre, with more rain expected over the weekend. Promoter Colin Law, from Ticket to the Moon, has apologised for any inconvenience. All tickets will be fully refunded by Webtickets.

HERE'S A TASTE OF WHAT YOU WOULD'VE EXPERIENCED AT GUITAR WIZARDS

What do you get when you mash up the decorated South African guitar group CH2 with European guitar internet star Marcin Patrzalek? The perfect ingredients for the first edition of a guitar-driven show called Guitar Wizard.

The show has been doing the rounds around the country and is heading to Cape Town on 9 March 2019.

WHAT IS GUITAR WIZARDS?
Created by Corneille Hutten from SA guitar duo CH2, Guitar Wizards is an idea of trying to fuse different guitar styles from Flamenco to fingerstyle. The series of concerts aims to be eclectic and is a salute to the sounds of acoustic guitar virtuosity. This is not a once-off, so expect more Guitar Wizard events in future.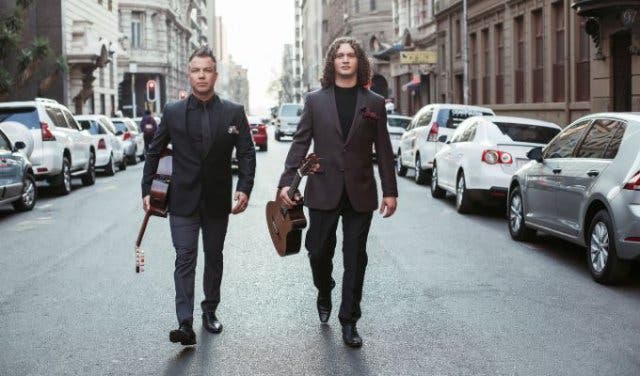 WHO IS CH2?
CH2 is a multiple SAMA and Ghoema award-winning group with 11 albums spanning their 18 year career. They're a percussive acoustic group who create an instrumental pop sound while using guitars to create beats and mimic bass. They've done Flamenco performances in "Spanish Fire "with the Montoya Spanish Dance Company and they recently debuted with Afromenco featuring Cito (from Wonderboom) at the Oude Libertas Amphitheatre in Stellenbosch.

CH2 PLAY CLASSIC DANCE TRACK SANDSTORM


AND THE POLISH GUY?
Eighteen-year-old Marcin Patrzalek is a fingerstyle guitarist who won Polish TV talent show Must be The Music. His compositions have gathered millions of views online and include songs by Bach, Metallica and Ed Sheeran among others. He released an album in 2016 and plays his guitar over electronic backing tracks to create atmospheric and emotive songs.

SEE MARCIN PATRZALEK PLAY BEETHOVEN


WHAT TO EXPECT
CH2 and Patrzalek will be bringing their best songs across a range of genres. The programme will be filled with popular takes on the music of Metallica, Michael Jackson, CH2 originals and even some signature classic guitar pieces.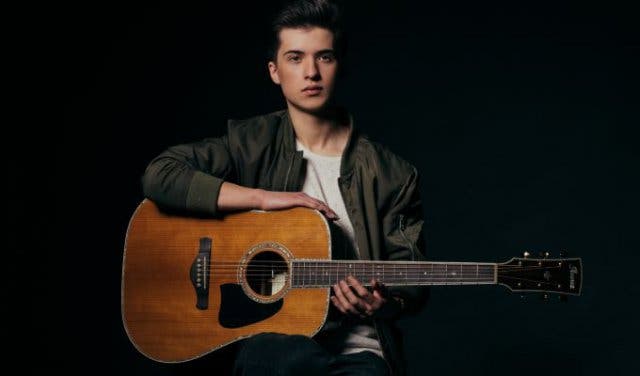 TICKETS
Tickets are from R220 and you can book online.

---

Let live music get your blood pumping by heading out to these live venues.
Go to another outdoor music event with top local and international acts at the Kirstenbosch Summer sunset Concerts
Discover more great wines on a relaxed Sunday trip to these wine farms

---
Supercharge your event? Our Events Support Programme gets results. Contact support@capetownmagazine.com or +27 (0)21 422 2444.
Use our events section for an up-to-date overview of what's happening in the city, suburbs and dorpies. Join our newsletter and add us to your mobile home screen for the ultimate guide to discoveries in Cape Town.

Follow and like us on Twitter ❤ Facebook ❤ LinkedIn ❤ Instagram ❤ Pinterest for updates.