Louder and Prouder at LGBTQI's Biggest Festival
Pool parties, comedy, karaoke and poetry. Get ready for the fabulous Cape Town Pride.
The Mother City turns into party central when Cape Town Pride takes over with events across the city. This year's calendar highlights include a selection of parties, pageants, and more cultured events involving poetry and book discussions. The festival runs from Friday 22 February to Sunday 3 March 2019.
THE USUAL SUSPECTS
Every festival has its staple events and for Cape Town Pride one of these is the annual opener: the Cape Town Pride Pink Party (22 February). This year, the party involves five bars: Crew Bar, The Prison, Zer021 Social Club, The Social Bar and Versatile. The festival is capped off with the spectacular Gay Pride Parade and Mardi Gras (4 March).
FOUR DAYS OF PARTY TIME
Besides The Pink Party, there is also the Cozy Pool Party at the Radisson Blu (23 February), and two days later it's Cape Town Pride Karaoke (25 February). There's also a fun run (24 February) thrown in this year and laughs in store at the Proudly Funny Comedy Show (26 February) where Pride stalwarts Jax & Gina host a comedy show along with comedy newcomer Mark RL Johnson.

PRIDE AND CULTURE
There's a sophisticated side to Pride, and it's being showcased this year with two Bookcase events (25 & 26 February) featuring authors such as Siya Khumalo (You Have to be Gay to Know God), Chase Rhys (Kinnes) and Landa Mabenge (Becoming Him – A Trans Memoir of Triumph) among others. Bookcase event one is happening at Zer021 Social Club while number two is at Berta's. They will be hosted by writer and director Roche Kester.
Poetry is also on the cards when Pride Poetry Evening (1 March) happens at the Social Bar. Please note that a R20 donation is requested to help pay for the poets' transport.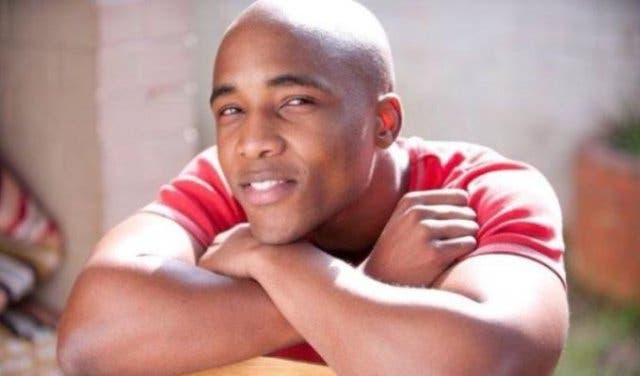 THE KING AND QUEEN OF PRIDE
The glitz and glam of Pride will be on show when the Mr and Ms Gay Pride pageant returns at the Joseph Stone Auditorium (23 February). This year, contestants will compete in two categories –swimwear and evening wear – and the winners will be crowned by 2018's Mr and Miss Gay Pride Chad Johnson and Camille Von Zuush.

PRIDE BRINGING THE STARS
One of RuPaul's Drag Race Queens will be visiting Cape Town every month in 2019. Just in time for Gay Pride, Season 2 winner Morgan McMichaels will be making an appearance at the Zero021 Social Bar (26 February). McMichaels will be supported by South African Drag Queens Ina Propriette (Wade Khoosal) and Emogen Moore, and the after-party will have sets by DJ PJ Smith and DJ Mama B (Roberto de Faria).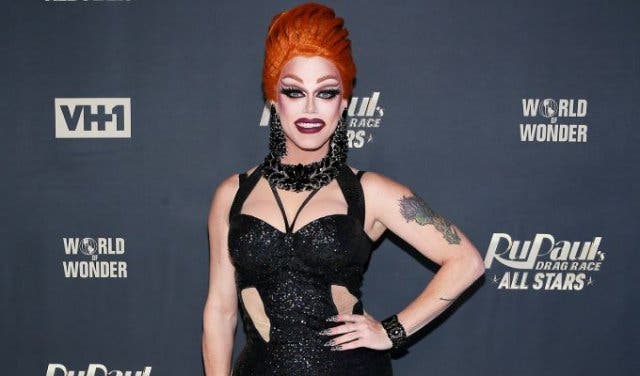 THE GAY PRIDE AFTER PARTY
The Village Drinks: Pride Mixer at The 41 in Camps Bay (3 March), is a relaxed post-Pride social event allowing you to mix with the new friends and connections you've made. It's a laid-back afternoon of drinks and music with a R30 000 grand prize given to the event's best-dressed person at the mixer.
WHAT IS CAPE TOWN PRIDE ABOUT?
Cape Town Pride is an organisation that provides a platform for the LGBTQI (lesbian, gay, bisexual, transgender, queer, intersex) community to raise awareness about the issues they face, while campaigning for equality.

The Pride Festival is a celebration of the community while the Pride Parade takes the platform to the streets in a fun and colourful way to showcase how far the community has come, what it has achieved, and what is still needed.
BE MORE INVOLVED IN PRIDE
You can volunteer at Pride Cape Town as long as you're 18 and older and agree to the volunteer terms & conditions. You can contact them at volunteer@capetownpride.org with the word "volunteer" in the subject line and your name, email address, phone number and expected time of arrival. Training will be provided on the day.
---
Laugh at the Queen and at yourself at this hilarious Cape Town drag show.
Our spirit of inclusion welcomes Mr Gay World back to our shores for Mr Gay World 2019.
Party with the LGBT crowd at these awesome gay and lesbian bars in Cape Town.
Whether you're LGBT or not, you can still head out to these awesome Cape Town party places … The same goes for these nightclubs
---
Supercharge your event? Our Events Support Programme gets results. Contact support@capetownmagazine.com or +27 (0)21 422 2444.

Use our events section for an up-to-date overview of what's happening in the city, suburbs and dorpies. Join our newsletter and add us to your mobile home screen for the ultimate guide to discoveries in Cape Town.
Follow and like us on Twitter ❤ Facebook ❤ LinkedIn ❤ Instagram ❤ Pinterest for updates.