This small donut-shaped firelighter will change the way you braai
Taste your food, not the toxins with these coffee-based firelighters
We've all been there, even the braai masters among us: you've lit the firelighters, but the wood's wet or they burn out before anything catches. Now your hands reek of paraffin, and acrid black smoke is blowing in your face. Firefly Biofuel's ingenious product, FireSpark, takes away the hassle of starting a fire. And beyond that, it's just a better way to braai.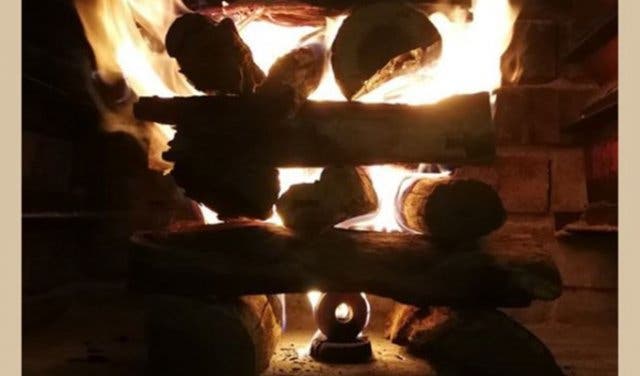 WHAT IS FIREFLY BIOFUEL?
The small donut-shaped fire starter is made from 100% biodegradable material that is petroleum-free and safe for you and the environment. The main ingredient is recycled coffee, which is why FireSpark has double the burning time of other products (around 10 minutes on average). An interesting fact about coffee is that it does not just burn hotter and longer than petroleum, but it burns cleaner, too: no more black smoke. The best thing is, you only need one to get the fire going.
FireFly Biofuel owners Mariska van der Heide and Kai Casson not only created a product that will ignite dry wood and charcoal in no time, it's also known for being able to light any wet and hard wood (they recommend using two FireSparks for wet wood).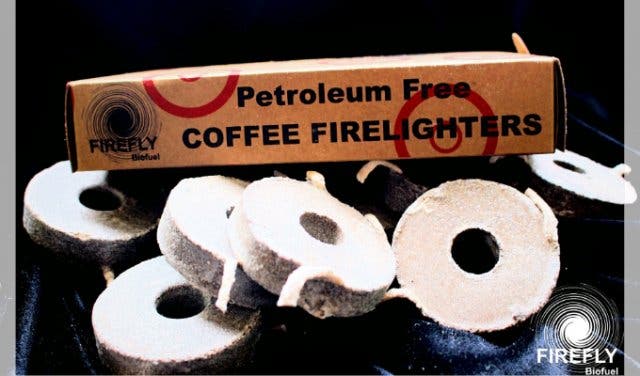 HOW IS IT DIFFERENT FROM OTHER FIRELIGHTERS?
FireSpark fire starters are made up of biodegradable vegetable wax, recycled coffee, recycled wood, and unrefined sugar. Therefore, there is no residue or remains left by the product besides ash. There are also no residual chemicals, so you won't have smelly fingers after handling it. It's non-toxic, child-friendly, and pet-friendly. Plus, it's a natural bug repellent because mozzies can't stand burning coffee grounds – think of it as a 2-in-1 use during those camping trips.
FireSpark is also completely environmentally neutral. There's no plastic wrapping as there are no petroleum products to evaporate, and it has no shelf life as there is nothing that can spoil. Even the packaging is made of recycled kraft cardboard.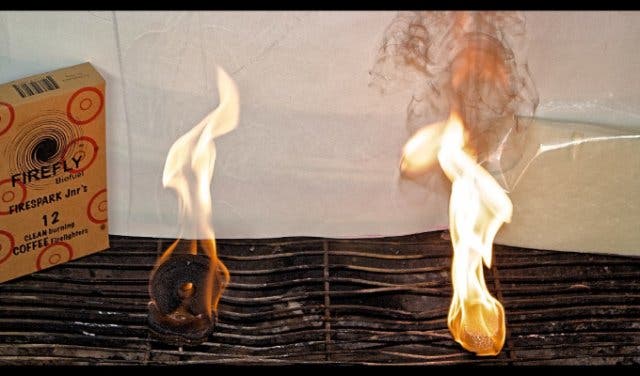 TASTE YOUR FOOD, NOT THE TOXINS
Because FireSpark is made up of natural products (and no toxic smoke), the food you cook is totally clean. There will be no toxins going into your grill, your food, and your body.
"Why would you go out of your way to get that perfect piece of meat and then flavour it with petroleum?" says Kai.
If you're keen to get your hands on a box of FireSparks, find the list of stockists online.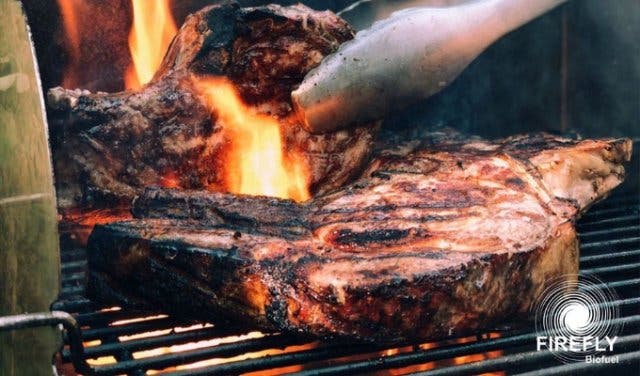 WANT TO BECOME A PARTNER OF FIREFLY BIOFUEL?
If you're interested in being a distributor or reseller, contact the Firefly team on +27 (0)74 698 6144 or info@fireflybiofuel.com.

By Daryn Wood
---

So you've got yourself a box of FireSparks. Grab your tongs and head to these braai spots or camping sites.
If you're a novice griller, learn how to become a braai master.
When the weather's not playing along, sit down at one of these healthy eateries.
---

Use our events section for an up-to-date overview of what's happening in the city, suburbs and dorpies. Join our newsletter and add us to your mobile home screen for the ultimate guide to discoveries in Cape Town.
Follow and like us on Twitter ❤ Facebook ❤ LinkedIn ❤ Instagram ❤ Pinterest for updates.