See This Fascinating Interpretation of Pierneef's Work at La Motte
Artist MJ Lourens pairs his modern landscapes with Pierneef's, plus there's cheese and wine
La Motte Museum's current exhibition Land Rewoven is an interesting one, and well worth the trip out to Franschhoek. It was inspired by Pretoria-born, Cape Town-resident artist MJ Lourens' idea to recontextualise JH Pierneef's world-famous landscape work within a present-day conversation.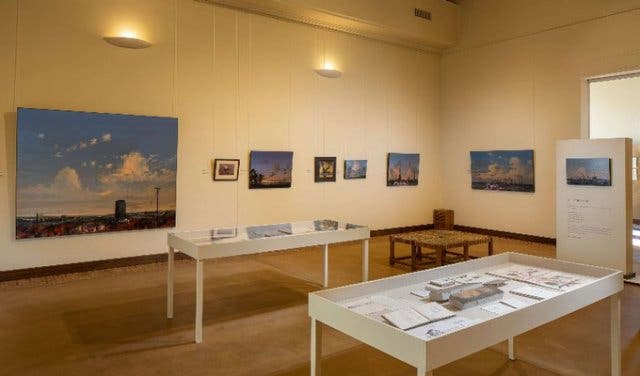 The idea is to take two South African artists from different generations, whose work could be classified under the same genre, and explore their interpretation of land. Pierneef is celebrated for his portrayal of Southern Africa's natural beauty, while Lourens observes a more urban South African landscape. Put together, the two artists' work tells a story of evolution, while showcasing their similarities and creating a narrative about African land use.
The exhibition opened on 9 August 2019 and will run until 12 January 2020.
ART EXPERIENCE
To explore the full meaning of the exhibition, you can join a walkabout with either MJ Lourens or La Motte Museum Curator Elzette de Beer, who alternate, every Tuesday morning at 10am for as long as the exhibition runs. The Art Experience starts off with a glass of wine from the award-winning Pierneef Collection and a winelands cheese plate from Pierneef à La Motte Restaurant. Reservations are essential and can be made via the La Motte website.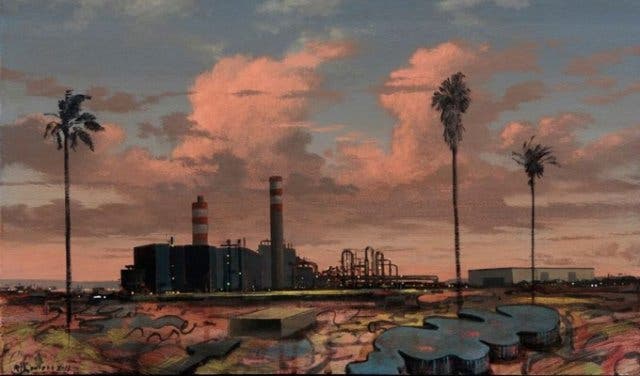 TICKETS TO LAND REWOVEN AT LA MOTTE MUSEUM
Entrance is free to the museum. The walkabout costs R250pp for the walkabout and cheese platter, and R80 excluding the refreshments.
---
Treat yourself to some wine after at La Motte Winery.
Feeling artsy? Check out these galleries.
The perfect warm-weather activity, here are some top wine tastings.
---
Supercharge your event? Our Events Support Programme gets results. Contact support@capetownmagazine.com or +27 (0)21 422 2444.
Use our events section for an up-to-date overview of what's happening in the city, suburbs and dorpies. Join our newsletter and add us to your mobile home screen for the ultimate guide to discoveries in Cape Town.
Follow and like us on Twitter ❤ Facebook ❤ LinkedIn ❤ Instagram ❤ Pinterest for updates.