For The Love of Donkeys and 140000 Books at Bargain Prices
Free entry to the biggest book fair in the Cape to explore 1000s of new and pre-loved books + give donkeys in need a new lease on life in McGregor
Eseltjiesrus Donkey Sanctuary provides a permanent home to abandoned, abused, neglected and elderly donkeys. Founder Johan van Zijl says: "The Sanctuary promotes a culture of caring and we believe that a love of books and reading resonates with this." Organiser of the book fair Mariana Rabie says: "Everyone supporting the annual Book Fair helps to enable the work that gives these donkeys a new lease on life."
FALL IN LOVE WITH DONKEYS


The Eseltjiesrus Book Fair is free to attend from 10am–5pm on Friday 17 and Saturday 18 May and from 10am to 2pm on Sunday 19 May 2019 at the Municipal Hall in McGregor.

WHAT TO EXPECT AT THE ESELTJIESRUS BOOK FAIR
Publishers, book shops and Eseltjiesrus friends from across the Cape Peninsula and Boland have been donating new and used books throughout the year.
Therefore an estimated 140000 books will be available at giveaway prices. You'll find everything from non-fiction, the latest novels, poetry, cookery, children's, Afrikaans books and more: new and pre-loved. Plus new stock will be displayed every day.
All proceeds from the book fair go into improving the lives of rescued donkeys at Eseltjiesrus and promoting knowledge and care for these humble and often misunderstood animals.
THE READ AND STORYTELLING THEATRE
The Read and Storytelling Theatre aims to promote a culture of reading among children. Volunteers will be on duty all day on Saturday to read, draw and tell stories with the help of props and hand puppets under the giant tree in the courtyard.
The children choose the books from a selection and afterwards, the books find a home at the Breede Skills Centre in McGregor, where they will become part of their library.
THE VENUE AND REFRESHMENTS
The event takes place at the largest hall in the area, the Municipal Hall, which is on the left-hand side of Main Road, shortly after entering the village. There will be an informal coffee shop facility for visitors to enjoy homemade eats and drinks inside, or in the courtyard under the umbrellas. The hall is wheelchair accessible. You could also enjoy a buffet lunch at the restaurant of the sanctuary, which is just 5km away.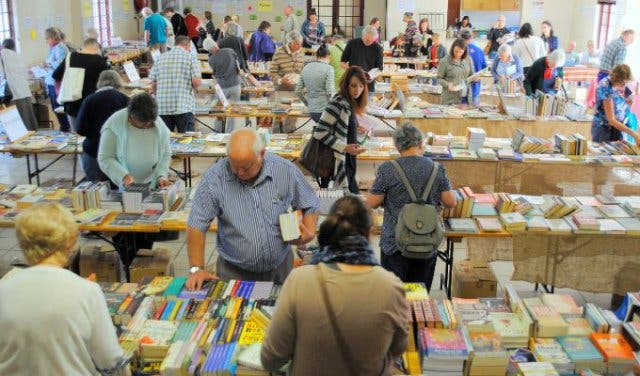 MAKE A DAY OF IT IN MCGREGOR
McGregor sits at the end of the "road to nowhere," and you can learn more about the town at the McGregor Museum, which is open until 5pm on Saturday.
McGregor offers restaurants, coffee shops, interesting little stores, art galleries, a pottery studio, wineries and a fresh produce market on Saturday mornings next to the DR church in Voortrekker Street.
You can also visit the Eseltjiesrus Donkey Sanctuary 5km before entering the village. There are more books on sale at the sanctuary and a restaurant, plus you can visit the donkeys to learn more about them from trained guides, or meander along Adam's walk, an easy 1km stroll through the secret Bluegum Alley.
Visitors may also be "chosen" as adoptee by a donkey at the sanctuary. Adopting a donkey for a year, according to your financial abilities, helps towards the maintenance costs and can be a wonderful gift for children or grandchildren.
View this post on Instagram
MORE ABOUT THE ESELTJIESRUS DONKEY SANCTUARY IN MCGREGOR
The sanctuary, which is now 12 years old, is a home where donkeys in need can live out their lives with respect and dignity in a protective and natural environment. Each donkey is cared for and checked daily according to their individual needs and ages. Most problems arise from ignorance or the misbelief that donkeys do not need regular handling or appropriate care.
Their motto is "A Culture of Caring", which extends from donkeys to all living beings, including humans and the environment. The sanctuary offers educational and outreach programmes for schools to instil respect and a culture of caring for animals. Their work contributes to raising the status of donkeys in the eyes of the public. Each donkey that is helped is one less in pain, discomfort or suffering mental anguish.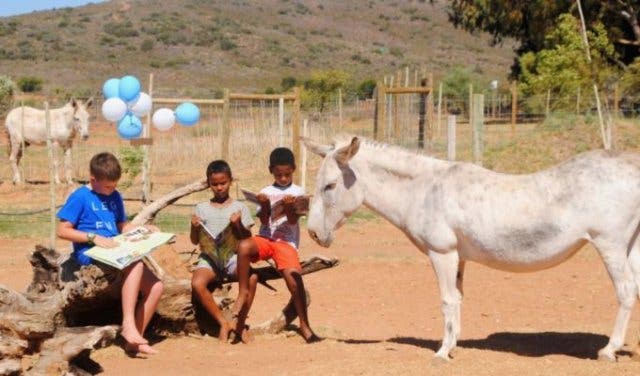 ---
Have a look at the many places where you can have animal encounters in Cape Town or check out things to do with kids including free and cheap things.
While you're in the area, explore Robertson Wine.
If you love reading, then discover these special book stores.
Bag a bargain at these factory shops, do something for free on your birthday or give back and volunteer.
---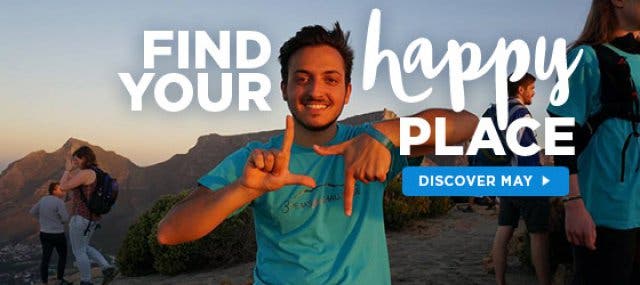 ---
Supercharge your event? Our Events Support Programme gets results. Contact support@capetownmagazine.com or +27 (0)21 422 2444.
Use our events section for an up-to-date overview of what's happening in the city, 'burbs and dorpies. Join our newsletter and get quick access on the go by adding us to your mobile home screen for the ultimate guide to discoveries in Cape Town.

Follow and like us on Twitter ❤ Facebook ❤ LinkedIn ❤ Instagram ❤ Pinterest for updates.