The Dairy Den - A Dedicated Doughnut and Soft Serve Bar in Sea Point
They have an ice cream cone made of Oreo, and even one cone made of doughnut...
Last updated: 1 October 2019
With all the city's ice-cream options, what could possibly be missing? Well, The Dairy Den in Sea Point have gone and thrown doughnuts into the mix.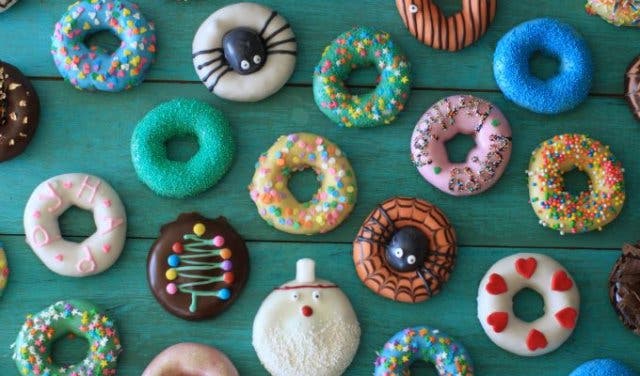 The Dairy Den was founded by sisters Tasia Donaldson and Lexi Van Kets. Their family have been in the ice-cream industry for two generations, and the sweet treats they produce are testament to all of that expertise. Their soft-serve selection may be small, with only two flavours (chocolate and vanilla), but when you have perfection, why keep searching? The chocolate flavour is a 50-year-old family recipe. By tasting it you understand why it has been passed down from one generation to the next. Although the vanilla flavour isn't made in-house you can rest assured that The Dairy Den serves the best quality from their Sea Point location.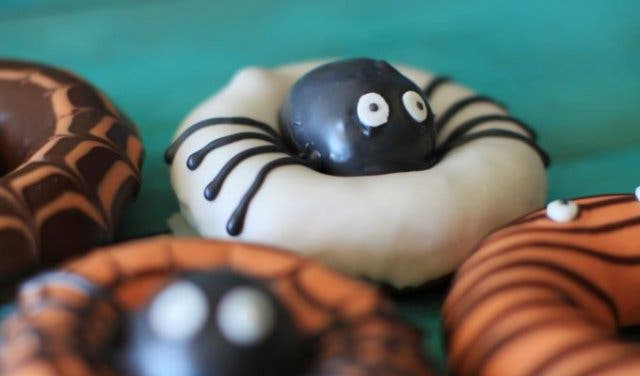 Patrons can choose to have their soft serve presented in a cup, swirled inside a black Oreo cone or poured into a unique 'conut'; a cone made out of doughnut. To make this indulgence even more delectable, melted Belgian chocolate coats the inside of the homemade cone.
Various dips and toppings are available to enhance your sugar creation. Cover your ice cream cone in caramel sauce, or crumble chocolate sprinkles over it. Wedge a chocolate biscuit through it or coat it with colourful Hundreds and Thousands. The menu at this depot of deliciousness also features various pre-paired combos like the Mint Dragon; black cone, vanilla ice-cream with a peppermint crisp coating.

The Dairy Den's doughnuts are made freshly every day. They have partnered with Doh!nuts, who have graciously agreed to teach them the tricks of the trade and help them create some seriously delicious doughnuts for you all. The flavours include classics like cinnamon sugar and powdered sugar as well as gourmet options like Strawberry Cheesecake, Oreo and Chocolate Brownie. These gourmet flavours do change so keep an eye on The Dairy Den's Instagram account for new developments in scrumptiousness.

Tip: Order a cup with a warm doughnut at the bottom and soft serve on top. Drizzle some Belgian chocolate right at the end to top it all off.
The Bill: The Dairy Den is extremely well priced. Their classic doughnuts retail for only R5 each, and their ice-creams start at R13. A junior ice-cream (on a cone or in a cup) is R6.50.
Opening Hours: Monday to Sunday, 8am to 10pm. The Dairy Den is the perfect stop off for an early morning treat, and afternoon energy booster, an after-dinner delight or even a late night indulgence. For more details, please drop The Dairy Den an email on ilovethedairyden@gmail.com.
Article written by Charlotte Rogers
---
ABOUT #CapeTownMagNew:
#CapeTownMagNew is a long-standing project that is dedicated to discovering exciting new places in and around our pretty city. We tell their stories, find out what they offer, and delve into what makes them unique. From cafés and restaurants to trampoline parks and dog hotels, there is always one new place in the city that we uncover each week. You can follow #CapeTownMagNew on Twitter and Facebook and subscribe to our newsletter to track recent features or read more here about more Hot Spots and New Restaurants in Cape Town and Surrounds.