Take a Bite of Beirut at Rafael Lebanese Cafe in Sea Point
Freshly-made falafel from a real Lebanese recipe – with a takeaway price of only R10 each
Do you know where to find outstanding falafel in Cape Town? Depending on who you ask, you're likely to hear a variety of different answers. But a recent arrival in the arena of epic falafel is Sea Point's Rafael Lebanese Cafe – a genuine Lebanese eatery serving up flavour sensations straight from Beirut, and at R10 a pop for a falafel, this is an unbeatable price for an authentic delicacy.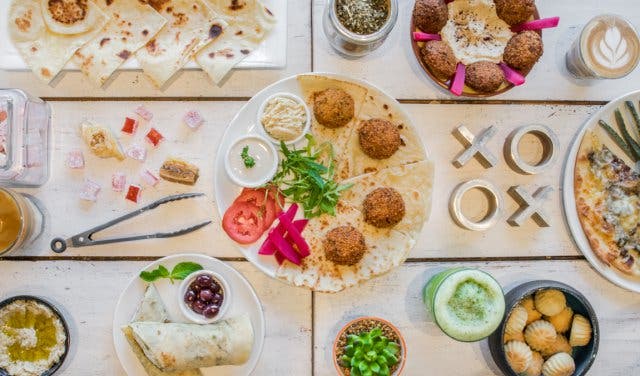 Situated in the busy stretch of Sea Point Main Road, Rafael is the third restaurant in the stable from owners Mikhael and Angelic Bou Rjeily, following Mishu Coffee in the same suburb and Byblos Trading Co. in Woodstock. After opening in December 2017, the clientele has been steadily increasing.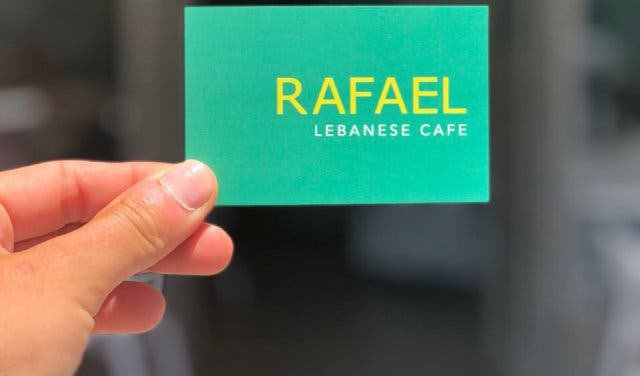 The first impression you get here is that their approach to management is hands-on; the couple walk around the quaint cafe greeting their patrons and you can immediately feel the friendly atmosphere as you pass through its doors. The laidback, cafe-style atmosphere is welcoming, with outside seating available for patrons to enjoy their breakfast or lunch while soaking up the lovely Sea Point setting.
An outstanding dish on the menu, also one that is also quite hard to find in Cape Town, is manouche, a traditional Lebanese flatbread served with olives. During our visit, we were fortunate enough to try a few variations of it. "We serve manouche and it's very much unique. It's flatbread with za'atar (made from dry thyme and sesame seeds) and then it is baked. You can make different versions from this," says Angelic. The combinations we enjoyed were manouche with zaatar, manouche, zaatar and falafel, and lastly, manouche, zaatar rolled with labneh, tomato, cucumber, and mint. In Lebanon, manouche is traditionally a breakfast dish, so at Rafael, there's the option to enjoy it as your first meal of the day.
The owners regard the food from their homeland as both social and enjoyable, which is why they did not opt for a fine dining restaurant. "Lebanese food needs to be enjoyed and homely," Angelic shares. The idea is to give Cape Town a true taste of Lebanon in a homely and laid-back setting.
Note: Hummus, zaatar, and falafel are made daily from scratch with fresh ingredients.
Tip: Opt for the Turkish coffee with baklava pairing if you still have space after the falafel and manouche.
The Bill: Menu items range from R40 to R100
Opening Times: Mondays: CLOSED, Tuesday - Saturday: 11am - 10pm, Sundays: 11am - 9pm
154 Main Road | Sea Point | +27 (0)21 439 6783
---
By: Lauren Snyders
ABOUT #CapeTownMagNew:
#CapeTownMagNew is a long-standing project that is dedicated to discovering exciting new places in and around our pretty city. We tell their stories, find out what they offer, and delve into what makes them unique. From cafés and restaurants to trampoline parks and dog hotels, there is always one new place in the city that we uncover each week. You can follow #CapeTownMagNew on Twitter and Facebook and subscribe to our newsletter to track recent features or read more here about more Hot Spots and New Restaurants in Cape Town and Surrounds.
DISCOVER OTHER EXCITING NEW SPOTS IN THE CITY: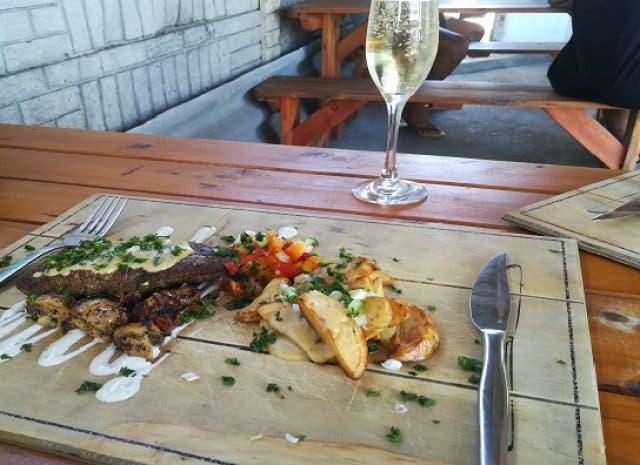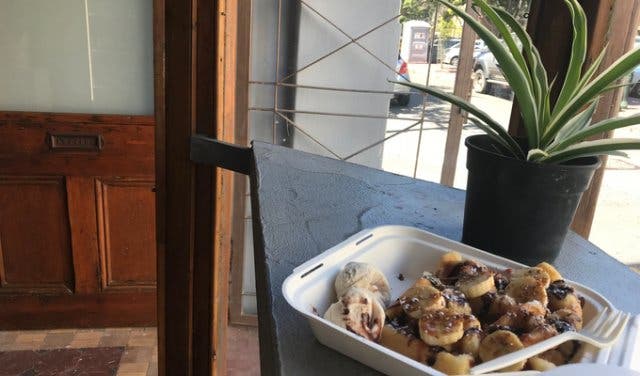 STAY TUNED AND SUBSCRIBE TO OUR NEWSLETTER FOR MORE INFORMATION
---
Use our events section for an up-to-date overview of happenings in Cape Town. Also, don't forget to subscribe to our newsletter and if you have a smartphone, add m.capetownmagazine.com to your home screen for quick access on the go!
Follow us on Twitter, like us on Facebook, join our Google+ circle, connect with us on LinkedIn, check out our photos on Instagram and follow our Pinterest boards for updates on what's happening in and around the Mother City!