A Step-By-Step Guide to Purchasing Your First Property in Cape Town
And learn how to improve your chances of getting a good return on your investment
Disclaimer: Sponsored content. The statements, views, thoughts, and/or opinions expressed in this article should not be construed as fact, or relied upon as advice. Any action taken based on the information provided in this article is strictly at your own risk.
There are more homes than buyers at the moment and banks are granting loans of up to 105% to qualified buyers, according to Seeff regional general manager Tony Ketcher. For some first-time buyers, there has never been a better time to enter the market. Three property experts weigh in on how to buy your first property (and maximise the return on your investment).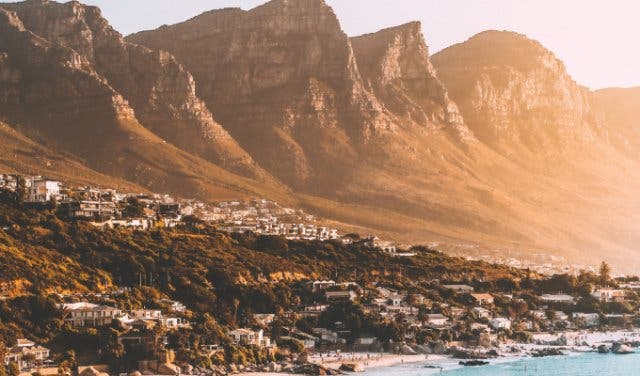 CAPE TOWN'S PROPERTY INDUSTRY AT THE MOMENT
Cape Town remains one of the top property markets in the country, and it has seen some of the best capital value growth trends in South Africa. "There has been a definite uptick in the Cape Town property market since the third quarter of 2019 – especially in the R1.5 million to R3 million price range – and we believe this will continue in 2020," says Chas Everitt International regional manager Maria de Villiers.
According to Samantha Nel, Pam Golding Properties branch manager for the Southern Suburbs, young buyers are key for South Africa's housing market, ensuring a steady supply of new homeowners who are eager to gain a foothold on the property ladder.
A BUYER'S MARKET
"There are more homes for sale than buyers," says de Villiers, "which makes this the ideal time for first-time buyers to enter the market."
And Seeff regional general manager Tony Ketcher agrees: "We are in one of the best buyer's markets in years. Conditions are very favourable for buyers. Some first-time buyers are likely to find it easier to get home loan finance, as banks are keen to lend and are granting loans of up to 105% (enough to cover transaction costs) to qualifying buyers."
He adds that while property value growth has slowed in line with the overall economic decline; it remains an excellent market to invest in, but you should always do your homework before putting pen to paper.
BUYING YOUR FIRST CAPE TOWN PROPERTY: YOUR STEP-BY-STEP GUIDE
1. Get your pre-qualification done
You'll need a good credit record and stable income to apply for a home loan. Before you even start your house hunt, get a pre-qualification done with your local bank. Alternatively, you can contact a mortgage originator, such as Ooba, who offers an online tool to help prospective buyers with pre-qualification.
2. Prepare for a deposit
The bank lending environment is currently favourable for first-time buyers, and you're likely to qualify for a bond if you have secure employment and a good credit record. But you may also be required to pay a deposit before the final purchase, which can be around 10-15% of the selling price.
If you're able to, it is advisable to save up for a deposit well in advance, as it will increase your chances of obtaining a loan. You'll also benefit from a better interest rate and a reduced monthly mortgage payment.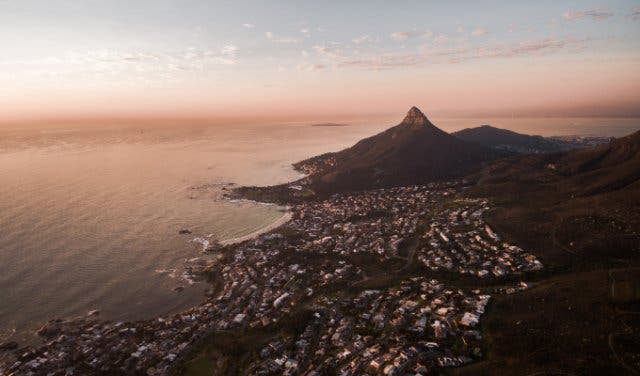 3. Work out your transaction costs
Once your pre-qualification and deposit are covered, the next important step is to check what the transaction costs will be for the amount that you will qualify for. The costs are usually made up of the following:
Transfer duty tax payable to government: A property transfer duty is a tax payable by buyers of all types of properties purchased for more than R900,000. Transfer duty is owed over and above the selling price and is based on the value, not the price of the property. You'll pay 3% of the value above R900,000.

Conveyancing costs, including the attorney's fees and costs as well as bond registration costs and fees payable to the Deeds Office (where all property transfers are registered): A property that is sold for between R800,000 and R1,000,000 attracts a conveyancing fee of between R15,090 and R18,030, exclusive of VAT. Bond registration fees for the bond registration attorney will be in the region of R16,560, assuming a bond of R900,000. The Deeds Office fee is charged for the legal registration of your mortgage bond. The amount is fixed according to the amount of your home loan. For example, for a loan of between R1,000,000.01 and R2,000,000.00, the fee is R1,098.
4. Get your paperwork in order
There is a veritable mountain of paperwork required when you want to purchase a property. Don't panic: it's pretty simple if you plan ahead. You'll need:
your formal identity documents;

your marriage certificate, including the marriage contract such as an antenuptial contract (if applicable);

the last three month's payslips; and

three to six month's current bank statements, stamped by the bank.

Any document copies, such as your ID and marriage certificate, must be certified.
5. Check out the neighbourhood
Before starting your house-hunting, you should research the areas you're considering. First, you need to decide whether the area is within your budget. Be sure to also check whether property values have grown in the area or, at the very least, that properties are retaining their value. This is key when it comes to a good return on your investment. The 'golden rule' of property is to always buy the best that you can afford in the best possible area. Start small, but buy well.
Then, consider aspects such as access to amenities and traffic: nobody wants the nasty surprise of a nightmare commute on your first workday in the new house.
6. Start house-hunting
Now comes the fun part: finding places you love and viewing them. Property portals, such as Property 24 and Private Property, as well as the various estate agency websites, are a good place to start. Most online property listings have photos and even virtual tours available, but nothing beats a traditional viewing to get a sense of the place.
Shopping around for your first home or rental property can be stressful and time-consuming, but this is a big milestone: relax and take your time, and wait for the right fit. Make sure you do a thorough check of the property to ensure that there are no structural faults and obvious maintenance issues. If there is damage, like damp and cracks, you might want to walk away. It's a good idea to take along someone with property experience to gauge the extent of damage and help you evaluate the property. Better still, develop your own knowledge and skills with the UCT Property Development and Investment online course.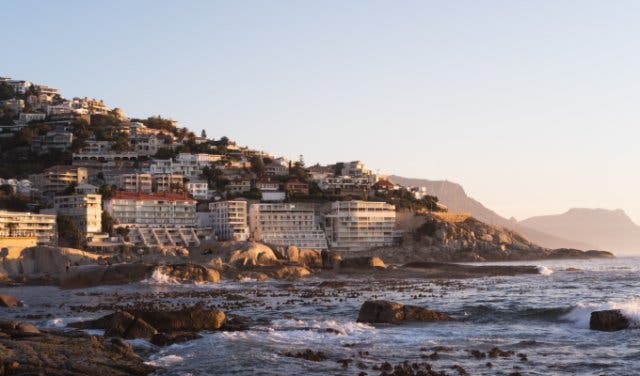 7. Put in an offer
Once you've found your ideal property, it's time to take the plunge. If you're set on a place, don't waste time: you should immediately put forward your best offer. Even in a buyer's market, you should put forward a serious offer if you want to secure the property. Chat to the agent about the price if need be. If you put in an offer below the asking price and the seller rejects it, you can put in a counter-offer by increasing the price you're offering. Sale prices are on average 9.9% below asking prices, and 14% for houses worth more than R3.6 million. Before deciding on the offer price, check whether the asking price is in line with other similar properties in the area. If the price is higher, then you might have more room to negotiate.
8. Receive the offer to purchase
If the seller accepts your offer, you will receive an offer to purchase (OTP). An OTP is a legally binding contract that includes all the terms and conditions of the property transaction, including "subject to" conditions (such as the buyer securing a home loan at a stated amount, failing which the offer will lapse). Once signed by you and the seller, the OTP constitutes a deed of sale. It is very important that you understand all the terms and conditions before signing.
If the seller isn't entirely satisfied with your initial bid, they might make a counter-offer. A counter-offer usually states that the seller has accepted the buyer's offer subject to one or more changes, such as the sales price or inspection requirements.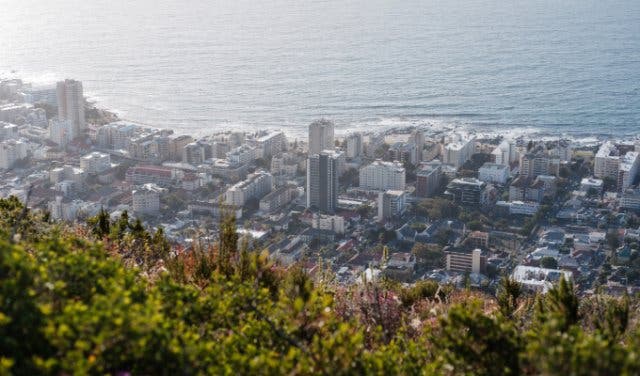 9. Attorneys appointed and transfer process commences
The seller will appoint the conveyancing attorney, while the bank will appoint the bond registration attorney. You will once again require a full set of documents for the transfer attorneys, which would include your identity document, marriage documents, and three to six months bank statements.
10. Registration of transfer
The transfer process usually takes about three months, which gives you time to start preparing for the move to your new home, or finding tenants if you intend to rent the property out. Congratulations! You're now a bona fide homeowner.
GET A GOOD RETURN ON YOUR INVESTMENT
It is important to remember the real estate adage that "profit is made when you buy, not when you sell", says de Villiers. In other words, you must take the time to do your market research before you buy, and be prepared to negotiate the price.
"Although you will want to customise your home to suit your lifestyle and taste, bear in mind that renovations and extensions do not necessarily add value," warns Ketcher. "Good maintenance, however, does add value." You don't want to overcapitalise by doing massive renovations at a great cost, only to find this doesn't translate into a massive price tag increase for your property.
Ketcher's last piece of advice: hold on to the property for at least five years. While property values typically appreciate annually, values will generally appreciate over a period of time. "Importantly, though, most properties only start accumulating value after the first five years, and if you're looking to make a good return on resale, then you should ensure that you hold on to it for long enough," says Ketcher.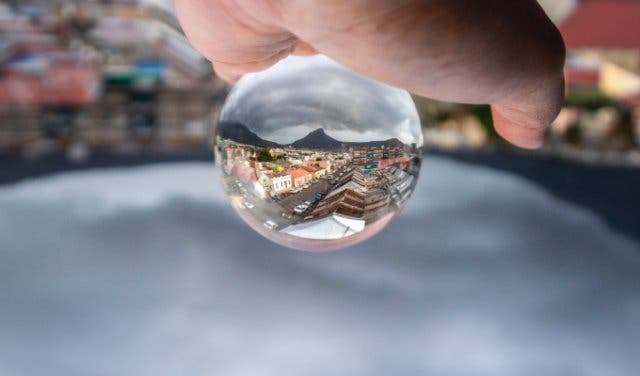 Learn how to capitalise on property investment opportunities with the UCT Property Development and Investment online course.
By Daryn Wood
---
Increase your knowledge with these online short courses.
From backpackers to hotels, plan your getaway with these accommodation specials.
There are incredibly cool things to do in Cape Town.
---
Use our events section for an up-to-date overview of what's happening in the city, suburbs and dorpies. Join our newsletter and add us to your mobile home screen for the ultimate guide to discoveries in Cape Town.
Follow and like us on Twitter ❤ Facebook ❤ LinkedIn ❤ Instagram ❤ Pinterest for updates.