A Taste Of Farm Life In A Self-Catering Farm Cottage At The Foot Of The Drakenstein Mountains
With beautiful fireplaces, a range of wine pairings and experiences, and elegant accommodation, every minute at Boschendal is the epitome of farm living
Imagine waking up in a cosy farm cottage at the foot of the Drakenstein and Simonsberg mountains, eating a farm-to-table breakfast, going for a jog before a delicious wine tasting and then enjoying dinner at a renowned restaurant. Sound like the life? You can get a taste. In fact, the team at Boschendal want you to come and experience life on their wine farm in Franschhoek.
One of the first wine farms to embrace wine tourism in 1976, Boschendal has been committed to demonstrating a healthy and sustainable food system that is beneficial to the community. So, it's not only the experience of a farm steeped in rich history but also one that's driven by ambitions of sustainability, organic ingredients and making exciting discoveries.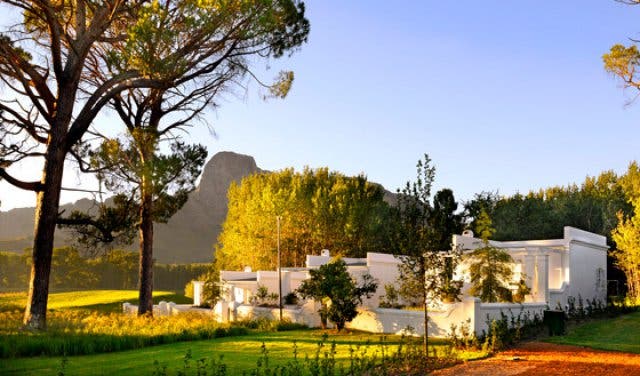 ENJOY THE BEST OF FARM LIVING

At Boschendal, you're spoilt for choice with cottages that are ideal for couples, families or groups of friends. The historical Rhodes Cottage, which was designed by famed British architect Sir Herbert Baker, has been redecorated to give guests a chance to experience a piece of South African history and walk in the footsteps of Cecil John Rhodes. Set under the imposing outline of the Simonsberg mountain, the cottage has magnificent views over the Boschendal Estate and surrounding valley. A large veranda, outside dining under the oaks and an eco-friendly swimming pool add to the relaxed feel of the property, which is a South African National Heritage Site.
Guest can escape the bustle of daily life and reconnect with the magic of nature at Trout Cottage. With three beautifully styled bedrooms, kitchen and dining area and cosy living room, the cottage is an ideal hideout for small groups and families. It's located in a private area of the farm, surrounded by fragrant fruit orchards and rows of pretty vines and the stunning Simonsberg Mountain.
The Orchard Cottages are situated amongst the Boschendal orchards are all equipped with kitchenettes, outdoor dining areas for braais and a large shared swimming pool. The cottages are about 2km from the main Werf. A short drive or cycle through the pastures and fruit orchards brings guests to these stylishly converted labourers' houses.
The Werf Cottages are situated behind and adjacent to the historic Werf of Boschendal with exquisite views of the surrounding mountains. These 5-star farm cottages can sleep up to fourteen adults and eight children.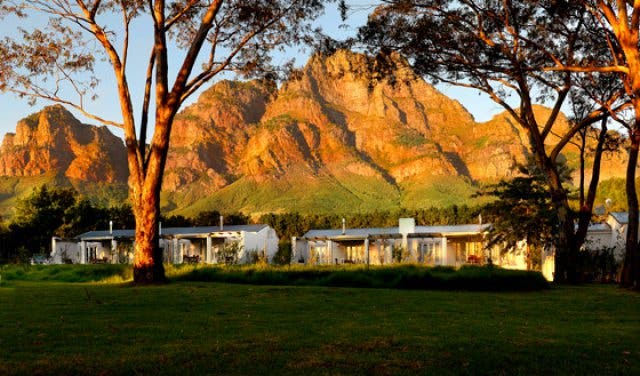 ALL-DAY FARMER'S BREAKFAST OR LONG SUNDAY LUNCH
Drawing inspiration from the "Cape Table", Boschendal offers a range of authentic culinary experiences with a farm-to-table focus. Most of the produce that you would find on your plate is grown on the Boschendal Farm or other farms and producers in the surrounding winelands.
Their flagship restaurant is The Werf Restaurant, whose menu is guided by the rhythms of the seasons. Executive chef Christiaan Campbell is inspired by ingredients that are ethically grown, produced, harvested and reared. Boschendal's passion is sustainable growth and where possible ingredients are sourced from their vegetable garden or other farms and small producers in the surrounding winelands.
When eating at The Werf Restaurant, you can expect farm-fresh breads, delicious meat, such as Boschendal's famous Angus beef, and excellent desserts. The new meal-sharing experience allows you to savour various "farm feast" dishes. Everything is fresh from the farm and you can amplify your tastings by opting for a premium Boschendal wine pairing. Their Long Sunday Lunch is the perfect way to spend your afternoon, sipping bottomless bubbly, sharing delicious meals and catching up with family and friends.
Other restaurants at Boschendal include The Deli, which was once the original wagon house and now serves delicious breakfasts, lunch, dinner and farm Pizzas. The beef shin soup is one of the highlights on their menu. The Rhone Homestead is next to the Cellar Door and Winery and hosts buffet lunches every Sunday, and it's open for group bookings in the week for bookings of 20 people and more.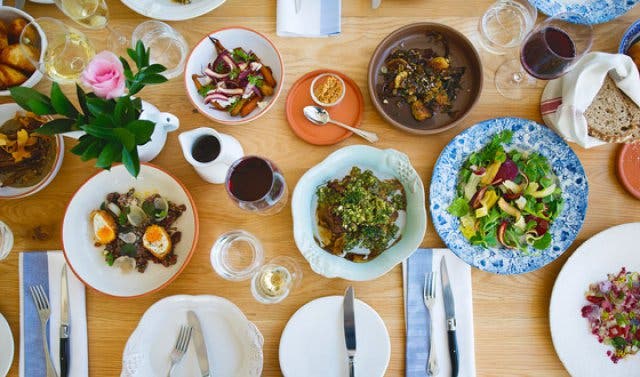 SIP YOUR WINE IN STYLE
Experts in winemaking, Boschendal has been producing delectable wines for almost 330 years and have perfected their balance of rustic tradition and modern innovation, which produces more classic, fruity wines.
Boschendal produces wine ranges which including Chardonnay, Sauvignon Blanc, Cabernet Sauvignon, Merlot and Shiraz. They even have dedicated red and white winemakers who work in separate cellars to ensure that every wine gets the attention it deserves.
Both the premium wine tastings and pairings take place in the historic Manor House which dates back to 1812. Tastings are available daily, 10am–5pm, while food and wine pairings happen 11am–3pm Wednesday to Sunday. One of their food pairing highlights is the Angus Beef and Shiraz Pairing in the Signature Lounge.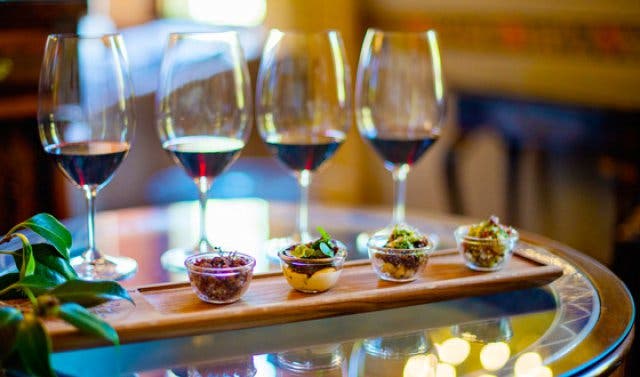 Tip: Why not enjoy one of Boschendal's famous picnic baskets at one of their spacious picnic venues – the Rhone Rose Garden Picnics and Werf Farm Picnics. Bring your picnic blanket, chairs and friends or family, let Boschendal supply the eats and drinks. Bookings 24 hours in advance is essential.
_ _
Looking for places to stay at a good price? We've got you covered with our list of accommodation specials.
The Western Cape boasts loads of amazing wine farms. Check out our choice list of special and unique wine tastings.
Looking for an idea for date night? We have a list of great romantic spots to set the mood.
Get amazing value for money specials at Boschendal like two free pizzas when you book to stay over on a Sunday night or a Long Sunday Lunch for just R450pp.
---
Check out our events section for an up-to-date overview of happenings in Cape Town. Also, don't forget to subscribe to our newsletter and if you have a smartphone, add m.capetownmagazine.com to your home screen for quick access on the go!
Follow us on Twitter, like us on Facebook, join our Google+ circle, connect with us on LinkedIn, check out our photos on Instagram and follow our Pinterest boards for updates on what's happening in and around the Mother City!