Didgeridoos, Music and A Full Moon At This Free Yoga Event On The Beach
Join this group of yogis for a free yoga, meditation and music evening in Big Bay
Celebrate this special time of the lunar cycle with a yoga and meditation session on the beach as The Flowing Nomads once again invite you to welcome the full moon with them at Eden on Big Bay on Friday, 27 July 2018.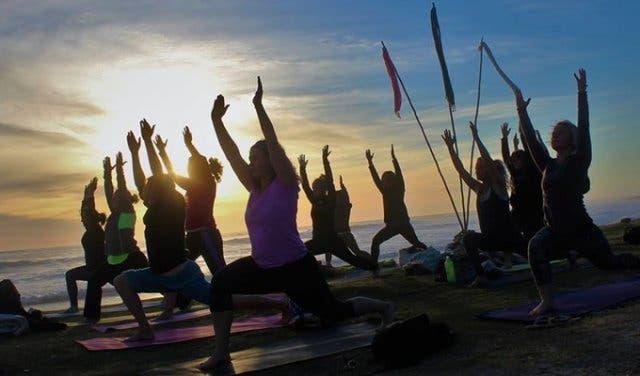 This event occurs once every month (in lieu of the full moon) and attracts an informal crowd of the peace-loving and the spiritual who gather to summon in the full moon with an evening with yoga and meditation practices.
The event features Lauren Mensikovas, a long-practising yoga instructor who is part of the duo that formed the Flowing Nomads, a group of yoga-based professional teachers. They emphasise the way that such movement can affect a person's perspective and greatly reduce stress.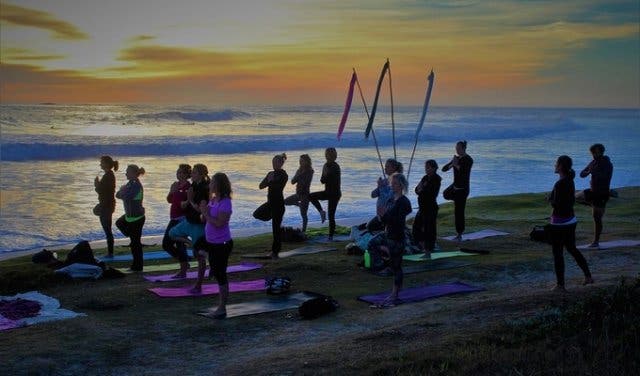 Mensikovas noticed that yoga is a way for people to connect on both individual and community levels. No surprise, then, that group yoga sessions and gatherings are enjoyed by so many in Cape Town. Mix that with a chance to hang out on the beach and witness the sunset, stars and the bright night sky, and many Capetonians will be there faster than you can say 'namaste'.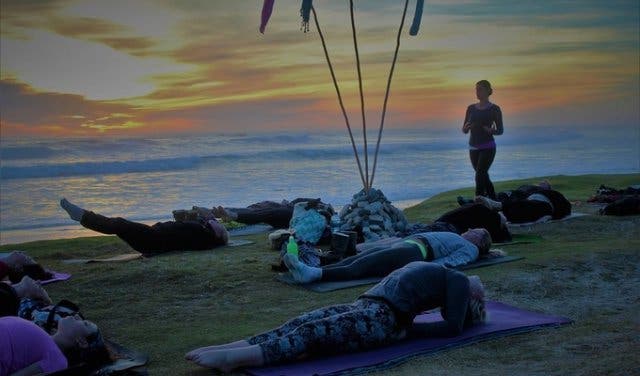 So prepare to roll out your yoga mats (or beach towels) and gather any musical instruments you can. Feel free to bring and borrow anything, be it a tambourine, guitar, drum, banjo or xylophone, and play away.
There will also be the option of donating towards the Flowing Nomad's efforts in the Dunoon community, a shanty town in Milnerton.
ENTRY FOR THE 2018 FULL MOON JULY BEACH GATHERING
There is no entrance fee to this inclusive and welcoming event. All you need are your yoga necessities (mat/towel, water bottle, and an open mind), enthusiasm, an optional instrument and something for donation.
If you would like any more information, the Flowing Nomads will happily answer any queries you have. You can pop an email to their address, pravaha@flowingnomads.com.
---
See what to get up to around Cape Town on the next full moon.
Explore the Cape's best seaside spots with our list of top beaches in Cape Town.
Don't miss the best in our festival scene with our Cape Town trance party schedule.
---
Want your event to gain fame and a following? Our Events Support Programme includes diverse and affordable packages guaranteed to get results. To learn more please contact support@capetownmagazine.com or phone +27(0)21 422 2444.
---
Use our events section for an up-to-date overview of happenings in Cape Town. Also, don't forget to subscribe to our newsletter and if you have a smartphone, add m.capetownmagazine.com to your home screen for quick access on the go!
Follow us on Twitter, like us on Facebook, join our Google+ circle, connect with us on LinkedIn, check out our photos on Instagram and follow our Pinterest boards for updates on what's happening in and around the Mother City!