Unique, special and big cinemas in Cape Town and surrounds
It's movie time in Cape Town and surrounds
Last Updated: 14 November 2018
Movies are considered an important art form and a source of popular entertainment in Cape Town. They've made us laugh and cry but their visual element evokes a universal understanding. Cape Town is abundant with art house classics, rip roaring comedies and the latest action adventure movies shown at a broad spectrum of venues from exclusive to classic. We've selected the cream of the big screen in Cape Town and Surrounds.


1. The Galileo Open Air Cinema
Snuggle up to a loved one while watching your favourite movie underneath the Capetonian sky. The Galileo Open Air Cinema is set in the middle of sprawling lawns in various locations across the city and is the perfect warm summer night experience. The scenic cinema showcases contemporary classics almost every night of the week. The venues include Kirstenbosch, the new Battery Park at the V&A Waterfront and the Cape Winelands plus the inner city. Families can also look forward to a children-friendly movie at the Kelvin Grove Club for Family Sundays during the December school holidays.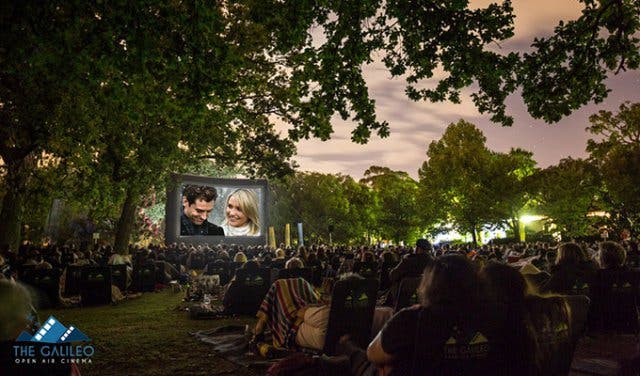 Various venues | Cape Town | hello@thegalileo.co.za | +27 (0)71 471 8728
2. The Labia
Opened in 1949 by Princess Labia the cinema is the oldest independent art-repertory cinema in the country and appeals to those who enjoy charm and old-world ambience. Visitors are treated to four screens and a fully-licensed bar as well as a cosy coffee bar. Keep up to date with what's showing as every week there is a different list of films shown at the stunning Labia Theatre in Gardens

68 Orange Street | Cape Town | +27 (0)21 424 5927
3. Twelve Apostles Hotel & Spa
Whisk your partner away for a specially created movie menu at the Azure restaurant followed by an intimate viewing of a film at the hotels private 16-seater cinema. Lists of movies including classics, comedy, adventure and drama are scheduled for breakfast, lunch and dinner with state-of-the-art Dolby surround sound and a lavish assortment of movie goodies.



Victoria Road | Camps Bay | Cape Town | +27(0)21 437 9000

4. Pepper Club Luxury Hotel and Spa
Centrally located Pepper Club offers private monthly themed movie and dinner evenings including a Midweek Movie and Dinner Night on the last Wednesday and Thursday of each month which is perfect for a midweek date. All guests dining at Salt & Pepper on Friday and Saturday Evenings may see a movie at no extra cost.



Corner of Loop & Pepper Street | +27 (0)21 812 8839

5. The Pink Flamingo at the Grand Daddy Hotel
Set in the world's only rooftop trailer park hotel this exclusive 35-seater cinema showcases contemporary classics screening films twice a week on Sunday and Thursday nights at 19:30 with an intermission during each screening. Guests from private parties receive sweets and refreshments and the Sky Bar serves drinks before and after the show.

38 Long Street | Cape Town | +27 (0)21 424 7247

6. Cinema Prive
Get pampered like a VIP at this first class cinematic haven by sinking into wider-than-average seats with the family whilst you watch the latest blockbuster movies. Alternatively head to nearby state-of-the-art Nu Metro for screenings of all the newest releases.

Canal Walk | Cape Town | +27 (0)21 555 2510

7. Cinema Nouveau
Specialising in foreign and art movies, Cinema Nouveau's V&A Waterfront theatres are often packed. Expect some main stream movies but popular art movies can show for anything up to a year.

V&A Waterfront Lower Level | Cape Town | +27 (0)82 16789
8. Ster Kinekor
National chain Ster Kinekor allows you to experience movie magic on the big screen and offers Premier Nights so that those who want to get in on the action are able to view the latest movies before they're released.

Tyger Valley Centre | Tyger Valley | +27 (0)21 914 1822

9. Obs Cafe
Iconic feature of the bohemian suburb of Observatory, Obs Cafe is a platform for the theatre and arts industry. Doc Love is a thought provoking showcase of independent documentary films showing each Monday.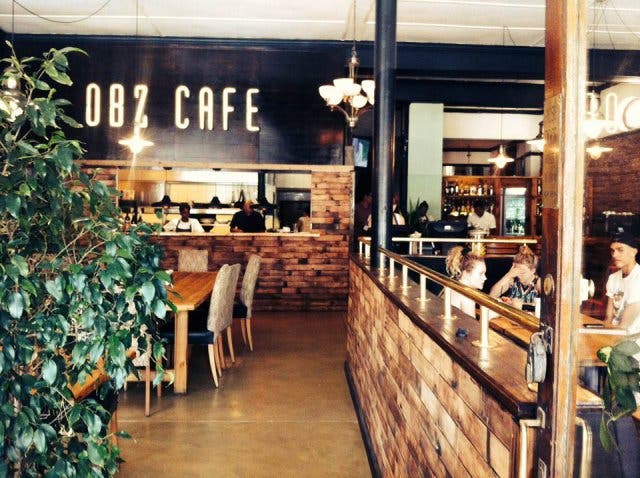 115 Lower Main Road | Observatory | +27 (0)21 448 5555

10. Le Quartier Francais Hotel
Set in the romantic charm of Franschhoek in the Cape Winelands, sip local wine, savour a snack and enjoy your favourite movie on the comfortable back row couch of the exclusive Screening Room.

16 Hugenot Road | Franschhoek | +27 (0)21 876 2151

11. 3 Arts Theatre
Located on Main Road and one of the oldest theatres in Cape Town this cinema holds strong memories for locals who have watched classic and new releases for many years. The venue is also now a concert hall that hosts upcoming talent.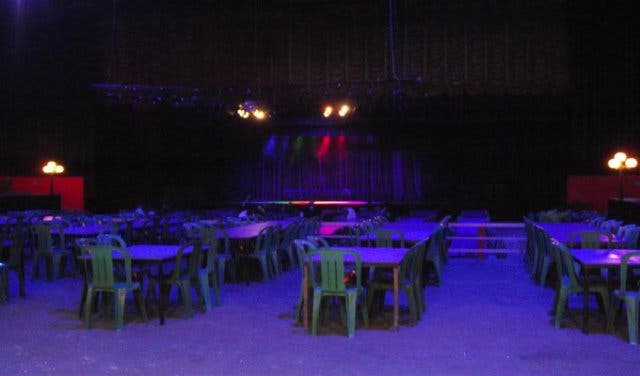 260 Main Road | Plumstead
---
STAY TUNED AND SUBSCRIBE TO OUR NEWSLETTER FOR MORE INFORMATION
---
The Mother City is fast developing so to keep you clued up; we've rounded up some of the hottest latest additions to Cape Town in our New Restaurants and Hot Spots overview. Discover it
---
Use our events section for an up-to-date overview of happenings in Cape Town. Also, don't forget to subscribe to our newsletter and if you have a smartphone, add m.capetownmagazine.com to your home screen for quick access on the go! Follow us on Twitter, like us on Facebook, join our Google+ circle, connect with us on LinkedIn, check out our photos on Instagram and follow our Pinterest boards for updates on what's happening in and around the Mother City