It's All About the (Very Big) Steaks at Dale's Black Angus
The question is: can you finish the 1kg rump? (For the more moderate, there's tapas, too)
Dale's Black Angus promises "the best steak you'll ever eat". This is the place where you can hunker over a juicy eisbein or get an actual taste of South Africa – think warthog and impala.
Owner Dale Schreuder has had plenty of time to hone his chops. He started his legendary Black Angus steakhouses in 1981 in Johannesburg on a foundation of quality, value and service. He's also moved with the times. Realising that small portions of meat should be an option these days, the restaurant offers tapas, too.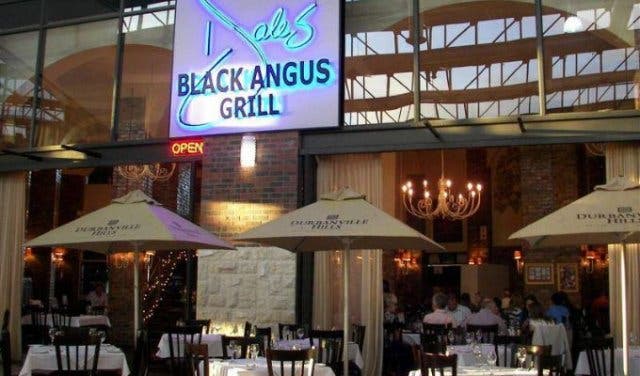 QUESTION: CAN YOU FINISH A 1KG RUMP?
The Milnerton eatery (inside The Paddocks Shopping Centre) is a carnivore's paradise. From rib eye and spare ribs to ostrich fan fillet, patrons are spoilt for choice. Plus, if you're up for it, you can take part in the Black Angus Challenge: finish a 1kg rump and your name will go up on the wall of fame. The youngest to succeed was a 12-year-old girl; the fastest time for finishing one was nine minutes. We recommend you bring pants that can stretch.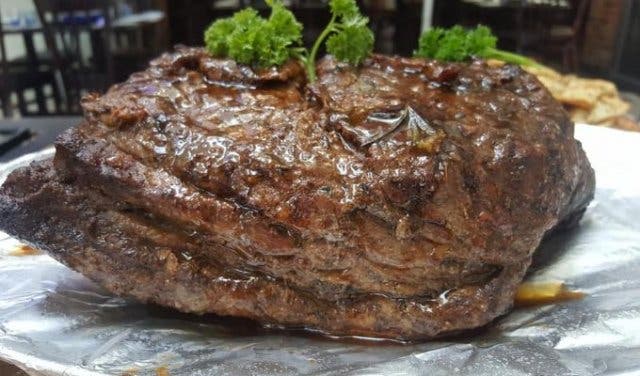 STEAK IS WHAT THEY DO...
It's not all about steaks. Dale's Black Angus also serves burgers, salads, fish and lasagne, but the steaks are kinda their thing. It is the home of the Special Reserve 21 (which, Schreuder proclaims, is the best you'll ever eat), which has been the signature dish since 1984. It's a side-seared fillet tenderloin (matured for 21 days) topped with herb butter, beautifully tender, and cooked perfectly. Plus, luckily for all you meat eaters, the portions have increased since Schreuder drew up the new menu. "I discovered that people wanted bigger steaks," says Schreuder. "So the 200g and 300g cuts are now 250g and 350g."
On the wilder side of things, there's the Taste of South Africa menu. Dishes include Crazy Ostrich (ostrich fan fillet seared in jalapeno butter, draped with melted camembert), Three Musketeers (ostrich, kudu and springbok medallions, each with its own sauce) and The Big Five (warthog and impala are added for a feast of plains game).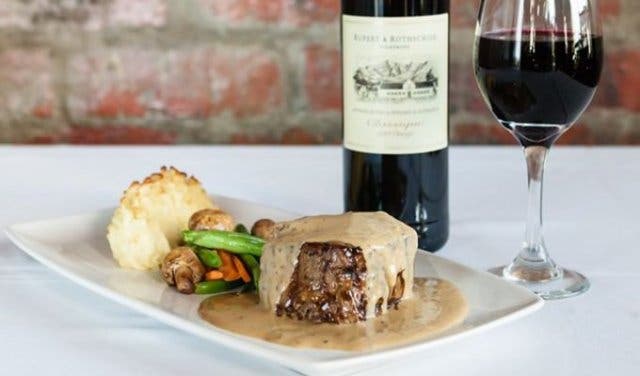 ...BUT ALSO TAPAS AND LIGHT SNACKS
If you're not that hungry, you can go for something light, like the beef kebab or a crumbed chicken schnitzel. A new addition to the menu is tapas, as Schreuder realised Captonians like having a variety just as much as they love steak and chips. You can expect dishes such as springbok carpaccio sprinkled with chives, mini-cheese croquettes and southern-fried chicken strips. And if you select up to four items (the restaurant makes 10 daily), you'll receive a fifth complimentary tapas dish and a free garlic focaccia.
GO FOR AFTERNOON DRINKS OR A FAMILY GET-TOGETHER
Dale's Black Angus is ideal for a family gathering and couples can get cosy in the intimate booths. With high ceilings, grand arches and exposed-brick walls, it feels like you're feasting inside a banquet hall. And there's a fireplace in the middle of the room for those chilly nights. For the little ones that can't sit still, the restaurant is right across from the mall's kids' play area.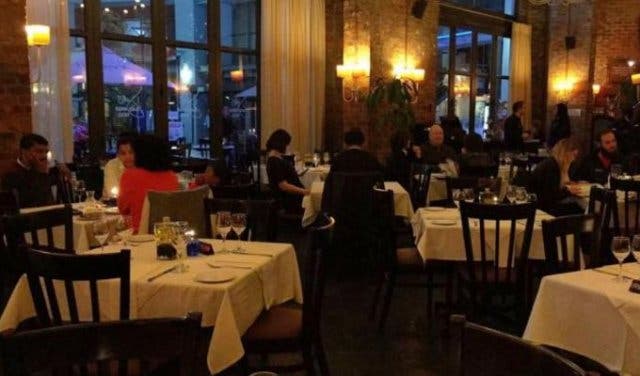 Dale's Black Angus is also a good place to go for a mid-afternoon meeting, after-work drinks or for catching the sport at the bar (which leads out to the terrace). The lunch menu is available from midday until 5pm and includes meals such as nachos, prego steak roll and chips. Or snack on the bar basket and choose items such as riblets, poppers and calamari.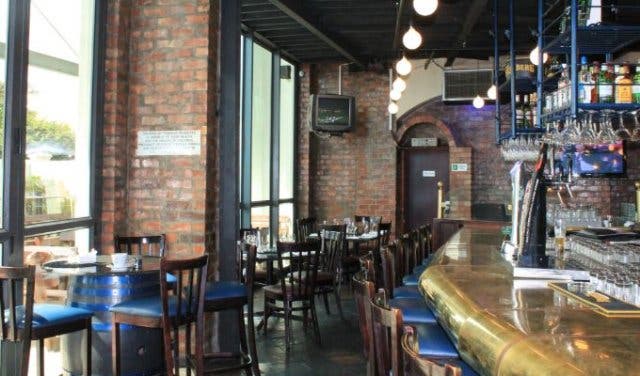 PLUS: HOST YOUR PARTY OR FUNCTION AT DALE'S BLACK ANGUS
It can accommodate about 90 people in the dining room, 30 in the large bar area and an extra 100 guests on the outside terrace for a great al fresco experience. There's also a function room upstairs big enough for 80 guests, which can be used as a private boardroom or dining area.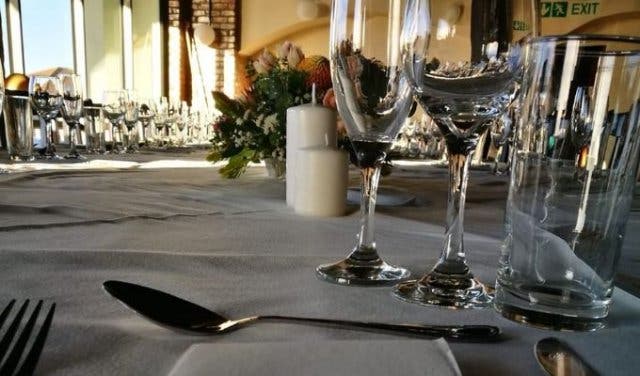 By Daryn Wood
---
From Monday to Saturday you can have an afternoon snack from the Dale's Black Angus lunchtime menu and end the week with a Sunday carvery or plated roast.
For the carnivores, this is where you can find the best steak in Cape Town.
Get your fix of tapas in Cape Town.
You can take the children to these kid-friendly restaurants.
---
Use our events section for an up-to-date overview of what's happening in the city, suburbs and dorpies. Join our newsletter and add us to your mobile home screen for the ultimate guide to discoveries in Cape Town.
Follow and like us on Twitter ❤ Facebook ❤ LinkedIn ❤ Instagram ❤ Pinterest for updates.