Andy Griffiths comes to Cape Town to meet his fans
Author and former rock star Andy Griffiths at Exclusive Books
Meet acclaimed author Andy Griffiths at Exclusive Books Tygervalley and Cavendish Square this September. He's coming all the way from Australia to amuse fans of all ages with jokes and stories.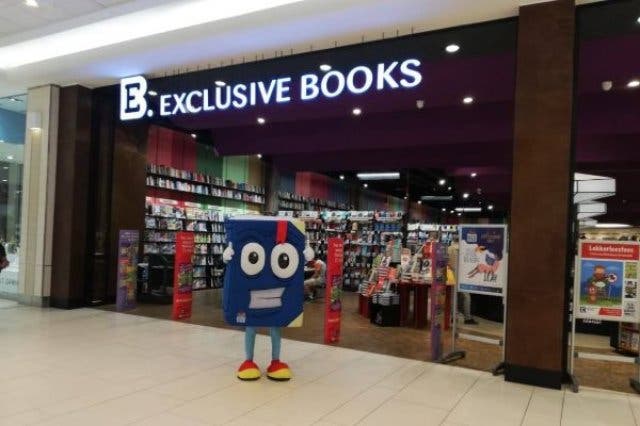 WHAT'S WITH (THE REAL) ANDY?
Andrew Griffiths is a jack of all trades. Father. Best-selling author of children's books. Devious mastermind. Rock vocalist. At 57, this Australian author had written 32 books, of which several reached best-seller status in Australia, America, and the UK.

But before his time as story master, Griffiths was the lead vocalist of Gothic Farmyard, a defunct experimental, post-punk, blues/jazz band from the 1980s that only performed from 1980 to 1985.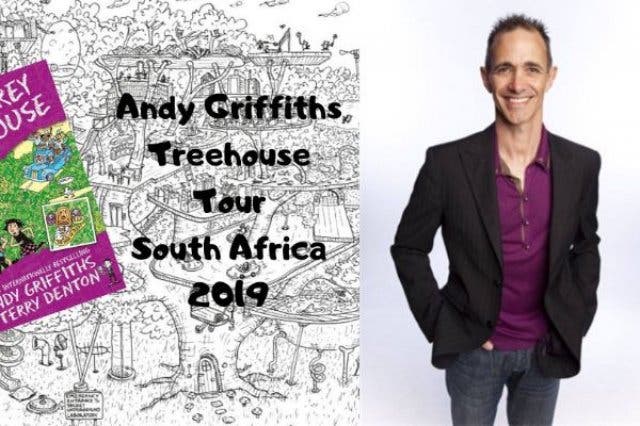 CHILDREN LOVE NAUGHTY, FUNNY STORIES BEST
Of his 32 titles, Griffith's most prominent works are the Just! and Treehouse series. These whimsical tales have taken the children's literary world by storm, in a good and a bad way. In initial years, Griffiths often received backlash from stricter parents for the vulgarity and banality of his stories. That didn't stop him, however, from writing books for children that they actually wanted to read.

GRIFFITHS BOOKS ARE ANIMATIONS TOO. KA-CHING!
In 2001, Griffith's Just! series was adapted for television in animated format. The show goes by the name What's with Andy? and centres around a young boy named Andy Larkin and his friends. Andy strives to be the greatest prankster in the world.

THIS BAD BOY MAKES GOOD IS COMING TO CAPE TOWN
This September, Andy Griffiths is paying a visit to Cape Town. On two separate opportunities, fans will be able to meet and interact with him, so make sure to bring your copy of Just Disgusting! and The 117-storey Treehouse for Griffiths to sign. The event is free, but send an RSVP to events@exclusivebooks.co.za so that they can ensure there are enough seats for everyone.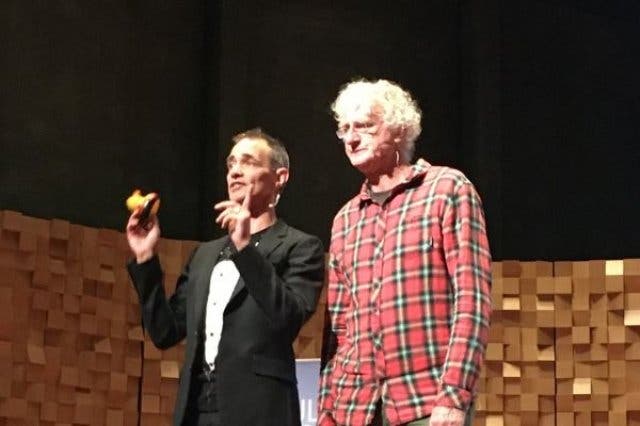 ---

Looking for something else to do with the kids? Check this out.

New in the city and looking to make some friends? Here's how.

Check out this reading bucket list.

Discover the best bookshops in Cape Town!

Cape Town's dining clubs are a great place to meet new people this year.

---

Supercharge your event? Our Events Support Programme gets results. Contact support@capetownmagazine.com or +27 (0)21 422 2444.

Use our events section for an up-to-date overview of what's happening in the city, suburbs and dorpies. Join our newsletter and add us to your mobile home screen for the ultimate guide to discoveries in Cape Town.

Follow and like us on Twitter ❤ Facebook ❤ LinkedIn ❤ Instagram ❤ Pinterest for updates.