Why You Should Be A Tourist In Your Own Town
These city walking tours (three in total) are free, frequent, central and quick
Cape Town Free Walking Tours does exactly what it says on the box. Professional tour guides take groups of ±20–30 people on enlightening walks through the city in exchange for just a tip. It's the type of experience you see packed with tourists. Free, short, frequent, central and informative, it's also a gem of an experience often overlooked by locals.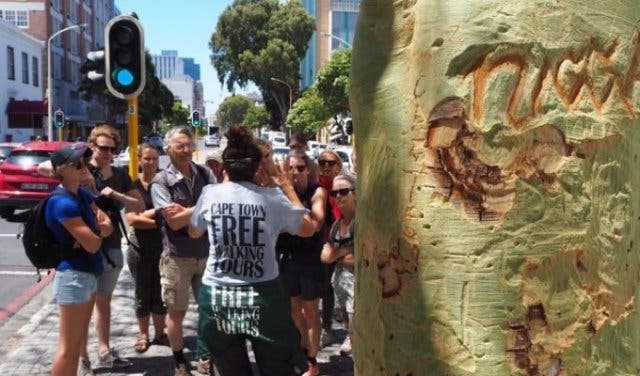 90-MINUTE TOUR EVERY DAY, 3 TIMES A DAY
Take the Bo-Kaap tour, for example. As with all three of the 90-minute walking tours, it starts with a sign-up at Motherland Coffee Company in St George's Mall on Wale Street, where you'll find a guide waiting outside carrying a large green and white-coloured branded umbrella. The tours are on 365 days a year, come rain or shine, multiple times a day.
After the guide gives a brief introduction and snaps a group photo, the walk begins. Up Wale Street, towards Buitengracht Street, you see the familiar sight of the colourful houses of the Bo-Kaap.
The guide entertains with some background information and fun facts, like how Wale and Bree Streets got their names or which popular city centre establishment is an old mortuary. You might hear stories related to the old Christiaan Barnard Memorial hospital and chuckle at foreign visitors' experiences of crossing the road in Cape Town.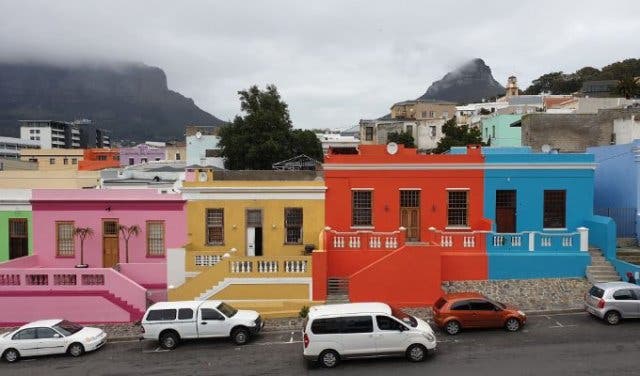 HOW ISLAM GOT TO THE CAPE
The guide (registered and accredited every three years by law) weaves the history of the Bo-Kaap into an entertaining tale touching on politics, history, religion and culture. You'll learn how Islam landed in the Cape, hear greetings in Arabic or even chuckle at the shortest Khoisan joke. Visit the oldest mosque in South Africa and find out what all the Bo-Kaap mosques have in common.
In recent historical moments, you might be told about the neighbourhood's great victory as a cultural asset. In March 2019, the Bo-Kaap was declared an official Heritage Protection Overlay Zone (HPOZ), meaning that new developments that threaten to infiltrate the zone will be restricted. The City will also foot all bills related to the restoration and maintenance of properties in the area so the heritage value of the buildings or site are protected or enhanced.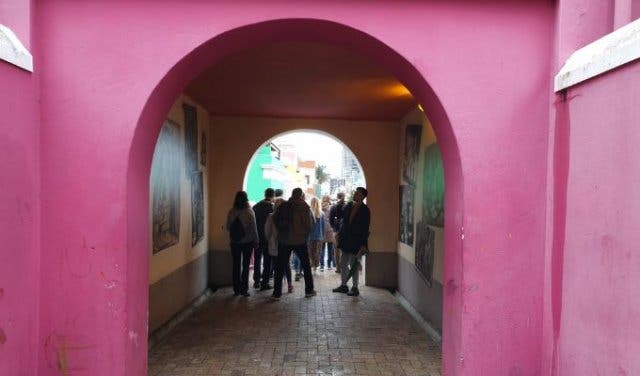 THE LEGEND OF THE PAINTED HOUSES
The now iconic colourful houses of the Bo-Kaap have graced the covers of Lonely Planet and many Instagram feeds. That you know.
But how much do you know about the mythical, spiritual and legendary reasons the houses are painted so many different colours? You might even be a little surprised to learn about what happened to all the early-19th-century Victorian broekie lace in Cape Town.
You might get a recommendation to visit the casual cafe whose name Freddy Mercury used in Bohemian Rhapsody or visit an aunty's tea garden. Discover the origin of bobotie and bunny chow and the difference between koeksusters and their Cape Malay sisters. Find out the funny way to tell if it was a good curry and visit the spice girls to stock up on supplies.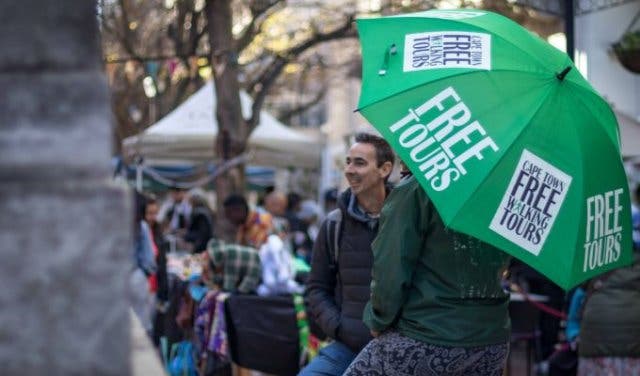 APARTHEID TO DISTRICT SIX
The two other tours, city centre- and District-Six-based, unfold different aspects of the past. In the Apartheid To Freedom tour you'll discover more about the struggle for freedom and what happened on the day Nelson Mandela was released. The Historic City Tour highlights the heroes and villains of colonialism and shares personal insights into local life over the years.
These city walking tours are the best way to – once and for all – discover why Cape Town is called the Mother City, to learn about the different eras of Cape Town and South Africa's history, and about some of the people who shaped it.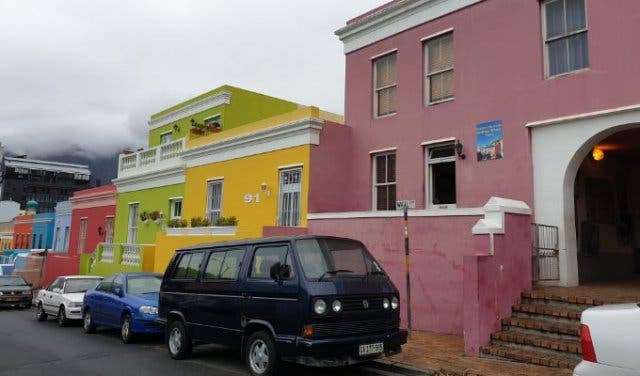 Address: Motherland Coffee Company, Mandela Rhodes Place, Wale Street/St George's Mall, Cape Town City Centre
Hours: Tours depart at 11am, 2pm and 4:20, 365 days a year
Contact: +27 76 636 9007, info@freewalkingtourscapetown.co.za, http://freewalkingtourscapetown.co.za/
Images: Works Brothers, Free Walking Tours and author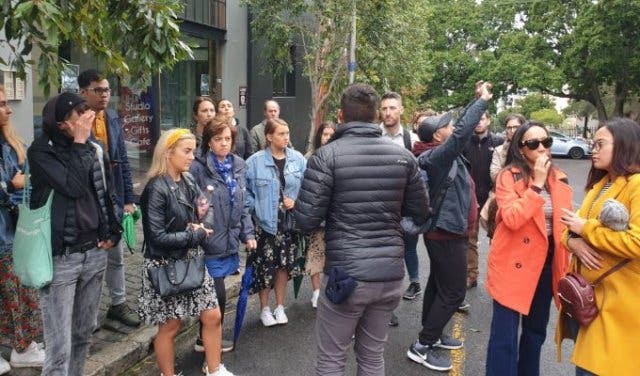 ---
NEW: The one dish, served one day a week that feeds whole families at Akni in the Bo-Kaap.
Find out 15 reasons to service your car on a Saturday and 15 awesome inner-city discoveries.
Do you know of any great things you can do for free?
Keep busy with these Cape Town day tours and stay active with beautiful hikes.
---
Use our events section for an up-to-date overview of what's happening in the city, 'burbs and dorpies. Join our newsletter and get quick access on the go by adding us to your mobile home screen for the ultimate guide to discoveries in Cape Town.

Follow and like us on Twitter ❤ Facebook ❤ LinkedIn ❤ Instagram ❤ Pinterest for updates.