Aces 'N' Spades: Cape Town's Rock 'n Roll Haunt
"Rock and roll keeps you in a constant state of juvenile delinquency," Eddie Spaghetti, 2000.
It's believed that although rock 'n roll might not solve your problems, it does let you dance all over them. This trendy rock-edge bar, pinched between two buildings on Hout Street, will happily host you for a cathartic boogie on their dancefloor.
Aces 'n' Spades, described by its owners as, "a neighbourhood rock 'n roll bar," is a second home for some of the coolest kids and chicest cliques in Cape Town. Though don't misunderstand, the playfully mischievous, the raucous and slightly rebellious; the anarchists, the belligerent, the ostracised, those who feel disenfranchised and those who live the punk rock lifestyle are welcome here too.
If a head banging, fist pumping, pulse racing mosh pit is your idea of a fun night, this kick ass bar is right up your alley (both figuratively and literally – it's up an alley just off Long Street). The racy red neon lights will beckon you to this shrine of music, this place that worships at the altar of Jimi Hendrix and plays the Rolling Stones' Satisfaction at closing time. Imagine a night of brandy shots, muscle cars and Jack White's guitar solos screeching from the speakers.
The same people who brought you the bohemian bar and restaurant, The Village Idiot, and the lofty, industrial-inspired pub, Villains Ale, bring you this place of pleasure and irreverence. Aces 'n' Spades is so committed to providing the city with a rowdy, rock 'n roll rathskeller to let loose in, they host weekly events you need to diarise.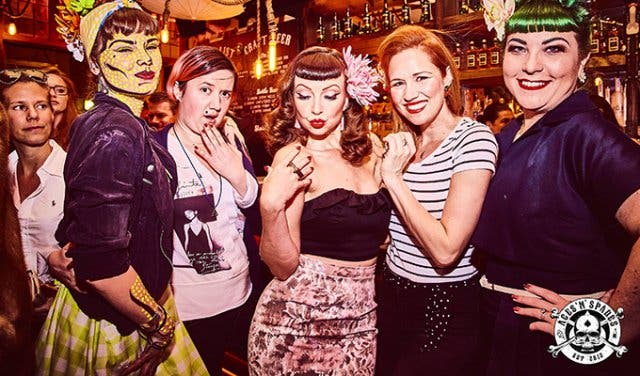 Every Wednesday, amateur artists and air guitarists are challenged to step up to the mic and move like Jagger at the karaoke night. Jam to local bands at the Friday Night Live gigs Aces 'n' Spades hosts weekly. The acoustics and size of the inner-city haunt make it the perfect venue for smaller live music events. Both weekly events are absolutely free to attend, leaving patrons with more money to spend on the happy hour special that runs between 8pm and 10pm daily.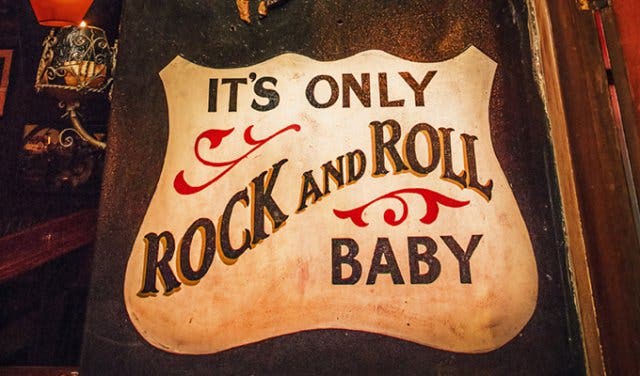 Karaoke singers are encouraged by a free shot of 'liquid' courage before they take the stage and groupies can manage a free shot or two every Friday. What's more, on the last Wednesday of every month, Aces 'n' Spades invites a live band to perform the backing track for karaoke performers to jam along to, giving aspiring rock stars a concert-like experience.
"You can't kill rock 'n roll. It's here to stay," – Ozzy Osbourne.
The same can be said about this inner-city bar. Aces 'n' Spades is a place rockers can call their own. Patrons come for the music and stay because of the atmosphere.
---
Words by Inga Sibiya
---
Order a brew, hold on for the ride and let the good times roll at Friday Night Live at Aces 'n Spade.
Read about other hot spots in Cape Town in the dedicated party places overview on our site.
---
Check out our events section for an up-to-date overview of happenings in Cape Town. Also, don't forget to subscribe to our newsletter.

Follow us on Twitter, like us on Facebook, connect with us on LinkedIn, check out our photos on Instagram and follow our Pinterest boards for updates on what's happening in and around the Mother City!