10 Questions For: Tsoku Maela
Conceptual photographer Tsoku Maela is able to turn almost anything into a masterpiece by reinterpreting the world through his lens. The visual storyteller was awarded the 2016 Standard Bank Rising Star Award and boasts a body of work that's not only appealing to the eye, but also enthralling.
1. How would you describe what you do for a living?
I'd describe it as reinterpreting the world. In my mind there's a whimsical aspect of it where light and dark coexist. Where everything is genuinely possible, you just need to be brave enough to take a glance and realise that you are very much a part of it.
2. What is your most vivid childhood memory?
It would have to be sitting under our huge mango tree with my dad. He spoke to me about standing up for myself after I told him the kid next door was pushing me around. His family was extremely wealthy so their influence ran deep. My dad basically told me that to be silent in the face of injustice would guarantee suffering. Let's just say I've had a problem with authority since then. Haha.
3. If you could invite any three people, dead or alive, for dinner, who would they be and why?
1. Albert Einstein – I read about him as a child and he's had the greatest influence on my life when he said "Imagination is more important than knowledge".
2. Nikola Tesla – He was selfless at heart for a man of his genius. The way he viewed the world was childlike until his dying day and I think he mastered converting loneliness into innovation.
3. My Father – He died when I was nine-years-old, I think he would be genuinely surprised to see the person I've become today. I mean, I am!
4. If you ever found yourself auditioning for a music reality TV show, what song would you sing and why?
It would have to be a Jimi Hendrix song. Something tells me I'd get away with my terrible singing voice in the name of being a rocker. So 'Foxy Lady' it is.
5. How would you complete this sentence? The South African cabinet should include a Minister of _________________.
Chill. And his name would be "Mister Señor Love Daddy". He knows how to get everyone to chill out. Not only do we need to chill, we need an ad break or a do-over.
6. What would you say is the biggest misconception about you?
That I'm arrogant or competitive. I'm just really quiet and reclusive. I'm happy to see others do well. I don't see the need to be out there collaborating with everyone just to say we did it.
7. What is your (honest) opinion of Cape Town?
The view is great - the politics not so much. I think for a city that is doing so well in tourism there are too many people sleeping on the streets and going to bed hungry. My landlord just helped a man who had been drugging on heroin for about 35 years. He's been clean for over a month now and what this man can do with his hands is unbelievable. He can build anything. If one man can help one man get his life back together, then a city can help its people too.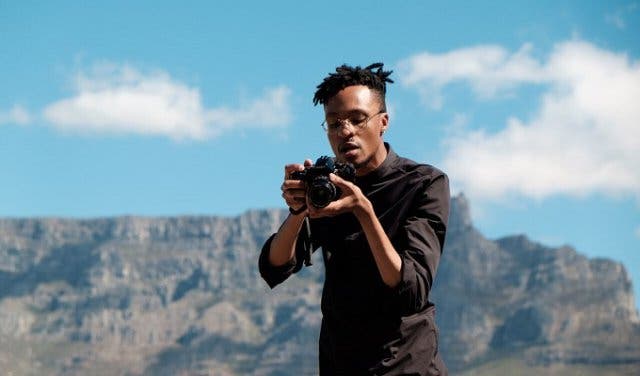 8. What's the greatest fear you've had to overcome to get where you are today?
Fear of myself really. What I could potentially do. I've always been a big fish in a small pond since childhood, never really keen to take on the next step, but now I embrace it. I'm not afraid of the unknown anymore. As a matter of fact I find it a little exciting.
9. What's the one thing you'd like to achieve before you die?
Nothing in particular for myself to be honest. There is something I would love to witness: A new generation of people of colour that are full of confidence, proactive rather than reactive - knowing that the world is as much theirs as anyone else's. And I think that it is starting to happen. We don't have one success story coming through the wire. We have dozens and 2016 has many highlights of that.
10. Which well-known South African personality would you, without a doubt, be able to beat in a one-on-one dance-off and why?
Wow! I'm getting found out here! I was going to say TV presenter, Sizwe Dhlomo, but I've never seen him try to dance before, so I'm going to go with rapper, Anatii.
---
ABOUT #CapeTownMag10Q:
CapeTownMagazine.com's 10 Questions project gets to know some of the Mother City's most creative and inspiring people. From television personalities and musicians to politicians and entrepreneurs, we find out more about well-known and up-and-coming Capetonians. You can follow #CapeTownMag10Q on Twitter and Facebook to track recent interviews or read more here about our other awesome 10 Questions candidates.
A FEW OF OUR OTHER 10Q CANDIDATES:
10 Questions For Cape Town-based Photographer Matthew Miszczak

10 Questions For Cape Town-based TV Presenter Jade Hübner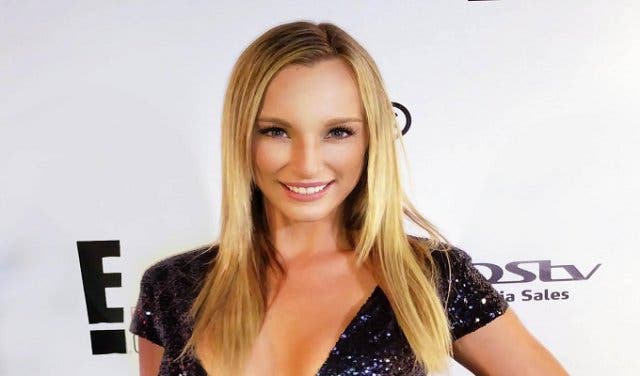 ---
Check out our events section for an up-to-date overview of happenings in Cape Town. Also, don't forget to subscribe to our newsletter and if you have a smartphone, add m.capetownmagazine.com to your home screen for quick access on the go!
Follow us on Twitter, like us on Facebook, join our Google+ circle, connect with us on LinkedIn, check out our photos on Instagram and follow our Pinterest boards for updates on what's happening in and around the Mother City