10 Questions For: Sibu Mpanza
Get to know the YouTube sensation, Sibu Mpanza, who is making leaps in his career after winning the Social Star presenter search competition in 2015.
1. When you launched your YouTube channel in 2014, was the plan for it to become the huge success that it is today?
I started my YouTube channel in 2014, as a hobby and a creative outlet. I didn't know what it was going to become but I saw the potential from watching other YouTubers from overseas.
2. When did your journey with film and presenting begin?
My journey began when I started my YouTube channel, I didn't have any prior training or knowledge in filming or hosting which is evident in my first video vs. my latest video.
3. Who are your influences in the media industry?
A lot of people who are prominent within online media and traditional media such as Trevor Stuurman, Anele Mdoda, Maps Maponyane, Jo-ann Strauss and Laura Windvogel.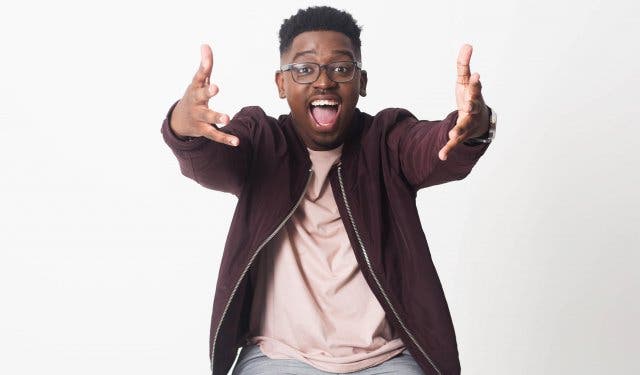 4. What advice would you give someone who is considering this career choice?
This is a long term game. I started earning money off of YouTube after the two year mark, so the best thing to do is start YouTube as a hobby and find out what you want to do and find out whether it is viable as a form of making an income and go from there.
5. What is your most memorable moment in your career?
It happened in Mauritius in just before I won the Social Star [presenter search] competition. I was sitting at a table with Minnie Dlamini and Jo-Ann Strauss and they were telling me that I had the potential to become the next big social media personality in Africa and I had something special. So, if I worked as hard as I could and used my potential, it would happen. It was the first time I had gotten affirmation from people in the media industry.
6. What would you say is the biggest misconception about you?
A common misconception that people have, especially people who don't watch my videos is that I am an incredibly serious person because they watch one video where I am talking about current affairs. But, when I am comfortable, I am actually quite a goofball.
7. 5000 subscribers in two years, how did you do it?
This is always a difficult question because for me, it was always just a hobby and I wasn't trying to get to a certain place, I just wanted to get to the next week. I think that is a very big part of it because it was just about creating content that I enjoyed and that my viewers would enjoy. I think I went right with the consistency and the growth. The best part of the YouTube channel is seeing the growth from me being a second year university student to now having my YouTube channel be my full time job.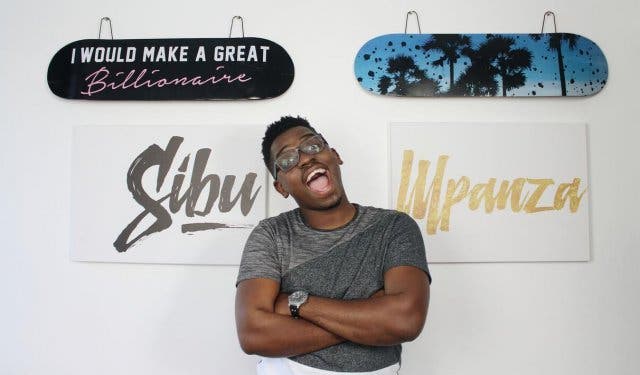 8. What's the greatest fear you've had to overcome to get where you are today?
The fear of failure in this industry, due to the lack of representation on YouTube. South Africans are represented through the various bloggers out there - fashion bloggers and people who are writing. Video content is something you don't see that often in South Africa and I had fear of failing because I didn't see people who were like me or looked like me who were doing anything like video content, but I realised that I had to be that form of representation for other people.
9. What future endeavours do you have planned?
Nothing I can disclose at this point in time but keep your eyes peeled on my YouTube channel and, you will know when everything happens.
10. What do you think sets you apart from the rest of Cape Town's YouTubers?
Everyone is always set apart as long as they tell their own story and I think I did that very well because I packaged my story in a way that I could share and people would enjoy. My channel is a very personal channel and it depicts the story of a man that comes from Mitchell's Plain who went to a ''Model C' school and then went to UCT and found YouTube and dropped out to pursue a career. People enjoy seeing my story unfold. The easiest way to be authentic is to be yourself and for two years I have been myself and that is what sets me apart.
---
ABOUT #CapeTownMag10Q:
CapeTownMagazine.com's 10 Questions project gets to know some of the Mother City's most creative and inspiring people. From television personalities and musicians to politicians and entrepreneurs, we find out more about well-known and up-and-coming Capetonians. You can follow #CapeTownMag10Q on Twitter and Facebook to track recent interviews or read more here about our other awesome 10 Questions candidates.
A FEW OF OUR OTHER 10Q CANDIDATES:
10 Questions For Cape Town-based artist, producer and songwriter Wandile Mbambeni

10 Questions For Cape Town-based isiXhosa poet Siphosethu Phikelela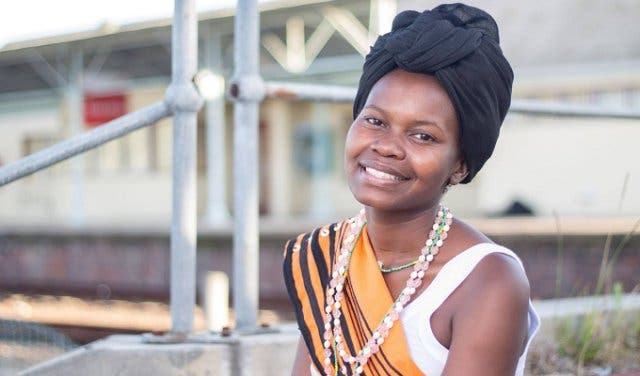 ---
Check out our events section for an up-to-date overview of happenings in Cape Town. Also, don't forget to subscribe to our newsletter and if you have a smartphone, add m.capetownmagazine.com to your home screen for quick access on the go!
Follow us on Twitter, like us on Facebook, join our Google+ circle, connect with us on LinkedIn, check out our photos on Instagram and follow our Pinterest boards for updates on what's happening in and around the Mother City!