10 Questions For: Roxane Hayward
The multi-faceted South African-born actress, singer and dancer, Roxane Hayward, has graced an international stage with her talents. The Muay Thai enthusiast's great sense of wit shows that there is much more to her than meets the eye.
1. How would you describe what you do for a living?
I'd describe it as my childhood dream that, through hard work and dedication, I made a reality. I'd also describe it as playing dress up every day and creating interesting characters out of words given to me on a piece of paper. It's creative, challenging, rewarding and fun!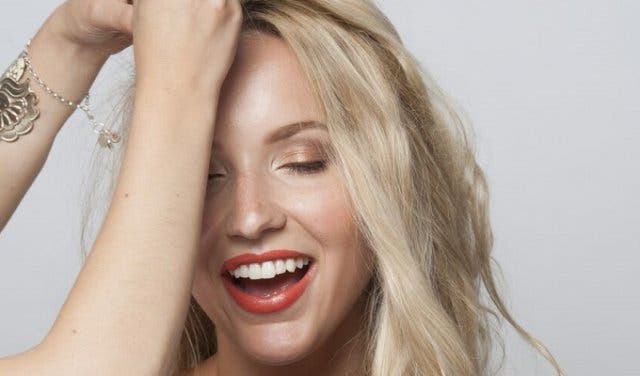 2. What is your most vivid childhood memory?
When I was in Grade one; I remember scheduling a meeting with the headmistress of my school and saying to her, "Please can you put me in Grade two because all my friends are there and Grade one is too easy for me". Trying my luck? Big time! But it worked and the following term I began Grade two! If you don't ask, you don't get! Haha.
3. If you could invite any three people, dead or alive, for dinner, who would they be and why?
Firstly, my grandfather Michael who sadly passed away before I was born. I'm always told about what a lovely man he was and that we have a lot of similarities - I would love to get to know him.
Secondly, I would say Tom Cruise, I love how he does all of his own stunts (something I'm training to do too) and creates unique performances in quality productions that are always enjoyable, entertaining and a pleasure to watch! Thirdly, Baz Luhrmann, so that we can speak about my role in his next feature film... you know, the one where I am in my absolute element singing, dancing and acting, set in a different era... Haha. But on a serious note, he is one of my favourite directors and I would love the opportunity to get to work with him in one of his masterpieces one day. So Michael, Tom and Baz... I think that sounds like a good dinner party!
4. If you ever found yourself auditioning for a music reality TV show, what song would you sing and why?
'Dream A Little Dream of Me' by Doris Day. It's my go-to song when people put me on the spot and say, 'Oh! So you sing? Sing for us.'
5. How would you complete this sentence? The South African cabinet should include a Minister of _____________.
Food! And it is that minister's duty to try out every good restaurant in the country. I wouldn't mind filling the position until they find a suitable candidate. Haha.
6. What would you say is the biggest misconception about you?
That being an actress means I get to sleep late every day, get treated like royalty and spend my off-time having spa and beach days. The reality is I spend every moment working to achieve my goals. Every day that I'm not on set, I'm creating opportunities to be on set.
7. What is your (honest) opinion of Cape Town?
Cape Town is a city where putting on weight is made easy and being made to feel guilty about it is inevitable. Haha! In other words, there are so many talented chefs and incredible restaurants to choose from, but around every corner (whether it be the promenade or CBD), you'll find a girl in a crop top and gym tights - a friendly reminder to not miss your workout after last night's culinary delights.
8. What's the greatest fear you've had to overcome to get where you are today?
My alarm clock! Waking up at 3am to be on set at 4am wasn't always easy. But it soon became bearable and now I actually look forward to mornings where I'm awake before the birds. Does that mean the worm is mine?
9. What's the one you'd like to achieve before you die?
I have a list of people within the film industry with whom I would like to work, I'd like to tick off every name on that list before I die!
10. Which well-known South African personality would you, without a doubt, be able to beat in a one-on-one dance-off and why?
Candice Swanepoel. Well in the first round she'd let me win, in the second round I'd let her win and during the third round we'd turn our dance-off into a duo and I bet that would get lots of views on YouTube. Haha!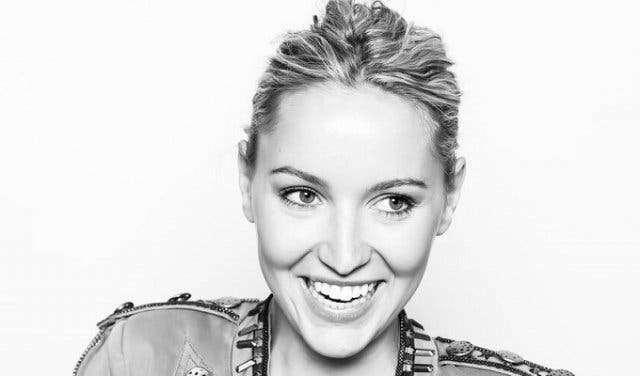 ---
ABOUT #CapeTownMag10Q:
CapeTownMagazine.com's 10 Questions project gets to know some of the Mother City's most creative and inspiring people. From television personalities and musicians to politicians and entrepreneurs, we find out more about well-known and up-and-coming Capetonians. You can follow #CapeTownMag10Q on Twitter and Facebook to track recent interviews or read more here about our other awesome 10 Questions candidates.
A FEW OF OUR OTHER 10Q CANDIDATES:
10 Questions For Cape Town-born Actress Shamilla Miller
10 Questions For Cape Town-based Comedian Carl Weber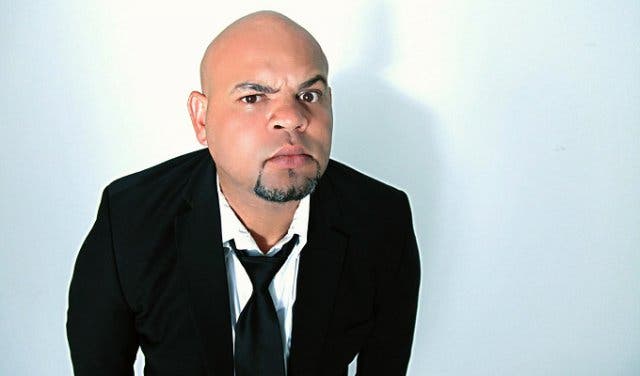 ---
Check out our events section for an up-to-date overview of happenings in Cape Town. Also, don't forget to subscribe to our newsletter and if you have a smartphone, add m.capetownmagazine.com to your home screen for quick access on the go!
Follow us on Twitter, like us on Facebook, join our Google+ circle, connect with us on LinkedIn, check out our photos on Instagram and follow our Pinterest boards for updates on what's happening in and around the Mother City!