10 Questions For: Nicole Norman
TV presenter, fashionista and blogger, Nicole Norman, is surely making her mark in the industry as host of the SABC3 techno show, Exfrontiers, and as an social influencer through her fashion, lifestyle and beauty blog, Normadic Online. Talk about multi-talented!
1. How would you describe what you do for a living?
Ultimately I would describe myself and what I do as being a creative entrepreneur. I do a lot and to put it into words, or lists rather - I would describe myself as a TV presenter, fashion and lifestyle blogger, model and student. My blog is called Normadic Online - it's a play on words that fuses my surname with the idea of being a modern day nomad - someone who is always moving and never stagnant. I like to think of myself in this way - always developing, growing and moving forward in whatever I'm doing.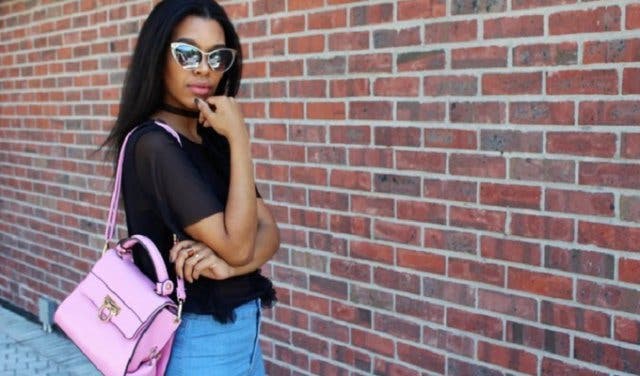 2. What is your most vivid childhood memory?
I consider myself to have a very good memory so this one is especially tough! I believe our lives are made up of a series of moments that include both good and not so good - both can be memorable. Ultimately when thinking about my childhood, I remember a lot of days at school, family holidays and some of the simple things that make childhood so special - like staying up to open gifts on Christmas Eve, Sunday school dresses and waking up to "paper money" the morning after losing a tooth!
3. If you could invite any three people, dead or alive, for dinner, who would they be and why?
When it comes to mentors and people I look up to, I always have a hard time choosing as I believe we can be inspired by the stories and journeys of anyone we come across - no matter how big or small their achievements. If I had to choose three people to share a meal and conversation with, I would definitely take the opportunity to soak up all the knowledge and inspiration I can from someone like Oprah or Barack Obama. Once I've gotten the big-shots to RSVP, I would want my dad and my late mom with me as well. Although it would be a dinner party, good food comes second to the serving of inspiration, wisdom, advice and perhaps a few praises which is ultimately what I would look forward to most.
4. If you ever found yourself auditioning for a music reality TV show, what song would you sing and why?
Given the fact that I can't sing to save my life, I'd have to go with something like 'Roar' by Katy Perry or 'Me Too' by Meghan Trainor, just so that there is some power and energy in the song's content.
5. How would you complete this sentence? The South African cabinet should include a Minister of ______________.
Creative Entrepreneurship!
6. What would you say is the biggest misconception about you?
I think there are two main misconceptions about me. The first – that I'm not very approachable or friendly. It's totally untrue! I have a very friendly and warm smile that hints to a welcoming demeanor, however when I'm not smiling I guess I can appear a bit stern. Another big misconception about me has probably developed as a result of the work I do and that is that I appear super confident and outspoken. I think I am confident but something people never believe about me is that I am quite shy and reserved.
7. What is your (honest) opinion of Cape Town?
I'm a born and bred Cape Town girl and I honestly think the Mother City is one of the most beautiful locations in the world. We are so lucky to enjoy such scenic views, minutes away from cosmopolitan city living, coastal or country style living. Cape Town is an international city that people from every corner of the globe travel to in order to get a glimpse into what we as Capetonians experience as the place we call home.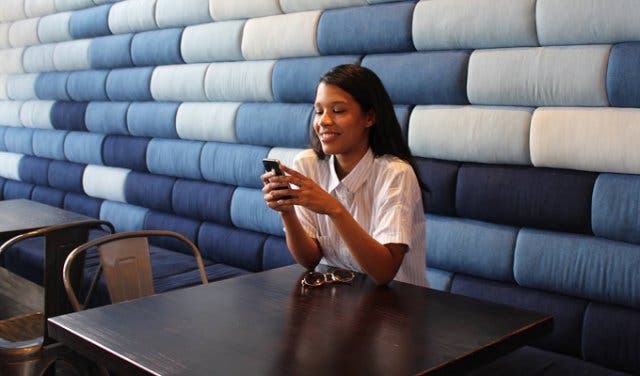 8. What's the greatest fear you've had to overcome to get where you are today?
I can't say I've totally overcome it and I'm fully cured of my fears, but I definitely had to confront my shyness, my fear of public speaking or just generally speaking in front of a crowd. It's strange given I speak, pose and put myself out there on the internet and national TV for a living, yet I can be extremely shy in reality. I think the key to getting through it is confidence. The power of confidence can help you through so many of your fears.
9. What's the one thing you'd like to achieve before you die?
I'm currently in my final year of university and I feel like my career has just begun. This is only just the beginning for me - so the list of desired achievements is long. I think one thing above any goal of money, fame and the rest is I want to inspire and touch as many lives as possible. I want people to look at my story and feel inspired to act and to manifest in their own lives.
10. Which well-known South African personality would you, without a doubt, be able to beat in a one-on-one dance-off and why?
First you got me singing now dancing! I can do a lot of things but singing and dancing is not one of them! I'm definitely someone who is more drawn to creating than competing - even though I work in very competitive industries. I have a way with words - not dance moves, so maybe Somizi Mhlongo could teach me a thing or two about one-two-step! If nothing else, it would be a total laugh!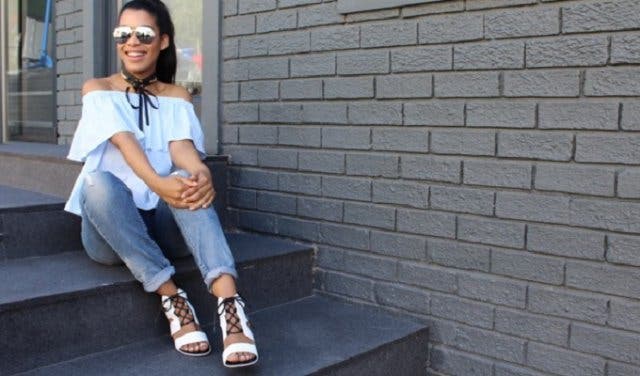 Images Courtesy of Kristi Nagel
---
ABOUT #CapeTownMag10Q:
CapeTownMagazine.com's 10 Questions project gets to know some of the Mother City's most creative and inspiring people. From television personalities and musicians to politicians and entrepreneurs, we find out more about well-known and up-and-coming Capetonians. You can follow #CapeTownMag10Q on Twitter and Facebook to track recent interviews or read more here about our other awesome 10 Questions candidates.
A FEW OF OUR OTHER 10Q CANDIDATES:
10 Questions For Cape Town-based Blogger Aisha Baker
10 Questions For Cape Town-born Musician Lize Mynhardt
---
Check out our events section for an up-to-date overview of happenings in Cape Town. Also, don't forget to subscribe to our newsletter and if you have a smartphone, add m.capetownmagazine.com to your home screen for quick access on the go!
Follow us on Twitter, like us on Facebook, join our Google+ circle, connect with us on LinkedIn, check out our photos on Instagram and follow our Pinterest boards for updates on what's happening in and around the Mother City!