10 Questions For: Maya and Kahlil
YouTube never ceases to amaze us with its fresh and humorous content. Meet the latest online craze, Maya and Kahlil Visser. The brother and sister duo started their own YouTube channel after their SuzelleDIY parodies went viral. They have since collaborated with the likes of comedians Anne Hirsch, Marc Lottering and even with SuzelleDIY.
1. How would you describe what you do for a living?
M: I'm still at school but I do commercials, dubbing and voiceovers for a living.
K: Unfortunately, I am still at school as well.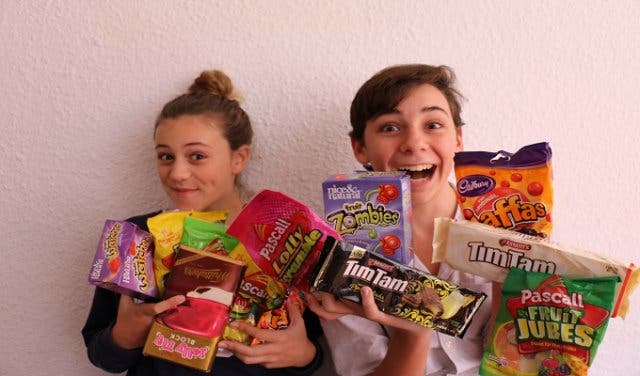 2. What is your most vivid childhood memory?
M: I'm still a child but I remember my aunt taking photographs of me on my first birthday in New Zealand and then there was the time when my brother slammed my fingers shut in the bedroom door – I wasn't even one-years-old yet!
K: My most vivid memories would have to be all the times I got lost as a child – in New Zealand at a park, once at Brightwater Commons in Randburg, at Clifton and at uShaka Marine World in Durban – I think my mom's hair turned grey prematurely because of my sneaky adventures.
3. If you could invite any three people, dead or alive, for dinner, who would they be and why?
M: 1. Troian Bellisario – The actress from the American TV series Pretty Little Liars, because she seems like an interesting person plus she's a great actress and I also love the series.
2. Maddie Ziegler - She is a great dancer and I love to dance.
3. My Oupa whom I have never met as he died long before I was born.
K: 1. Lupita Nyong'o - She looks like such a gracious person.
2. RuPaul (not dressed in drag)– I would just love to hear him interact with my guests.
3. Jesus Christ – I want to know who he actually was, and it would be great to see if he could actually turn water into wine.
4. If you ever found yourself auditioning for a music reality TV show, what song would you sing and why?
M: 'Mamma Mia' by ABBA because it's a fun song to sing.
K: Betty Hutton's 'Can't Stop Talking About Him'. It's very theatrical and a tongue twister.
5. How would you complete this sentence? The South African cabinet should include a Minister of __________________.
M: Longer Weekends.
K: Fair Spending of State Funds.
6. What would you say is the biggest misconception about you?
M: People think I am shy; well I used to be, but not anymore.
K: People think I should be an artist but that's the last thing I want to do.
7. What is your (honest) opinion of Cape Town?
M: It has a fresher smell compared to Johannesburg, which is where I spent four years of my life.
K: It has the most amazing sunsets.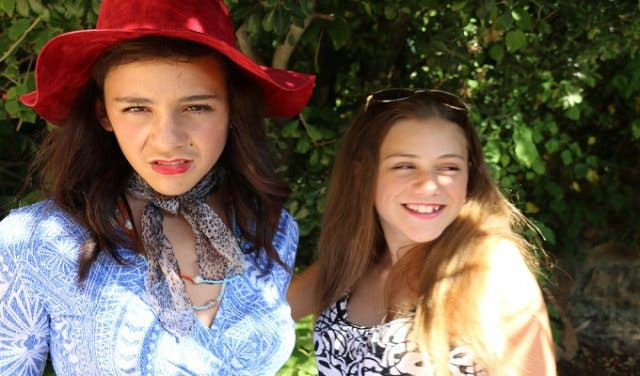 8. What's the greatest fear you've had to overcome to get where you are today?
M: I needed to overcome my shyness.
K: My fear of failure – I've realized that I need to push myself to do new things. I always tried to steer clear from things that are new to me as I was scared that I would fail at it, but I have learnt that if I give it a go, not only will I succeed but I will also enjoy doing it.
9. What's the one thing you'd like to achieve before you die?
M: Go to Disneyland and go down the world's highest waterslide.
K: I would like to be referenced for something – like a woman walks out of a movie and says "Wow, did you see all the Kahlil Visser influences?"
10. Which well- known South African personality would you, without a doubt, be able to beat in a one-on-one dance-off and why?
M: I could beat my father, Morné Visser, who is an actor.
K: Jeannie D because no one can dance in such high heels and you never see her without them.
---
ABOUT #CapeTownMag10Q:
CapeTownMagazine.com's 10 Questions project gets to know some of the Mother City's most creative and inspiring people. From television personalities and musicians to politicians and entrepreneurs, we find out more about well-known and up-and-coming Capetonians. You can follow #CapeTownMag10Q on Twitter and Facebook to track recent interviews or read more here about our other awesome 10 Questions candidates.
A FEW OF OUR OTHER 10Q CANDIDATES:
10 Questions For Cape Town-based Vlogger SuzelleDIY
10 Questions For Cape Town-born Actress and Dancer Shelley Nicole Christians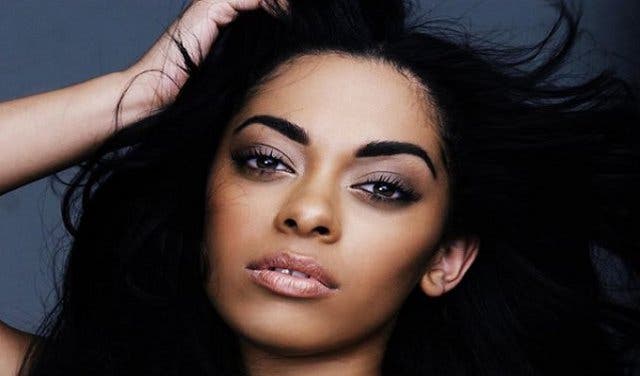 ---
Check out our events section for an up-to-date overview of happenings in Cape Town. Also, don't forget to subscribe to our newsletter and if you have a smartphone, add m.capetownmagazine.com to your home screen for quick access on the go!
Follow us on Twitter, like us on Facebook, join our Google+ circle, connect with us on LinkedIn, check out our photos on Instagram and follow our Pinterest boards for updates on what's happening in and around the Mother City.