10 Questions For: Danine Naidoo
Cape Town-born fashionista, television presenter and publicist, Danine Naidoo, is turning heads in the industry with her daring personality and willingness to work hard for whatever she wants. The born-entertainer was certainly made for success.
1. How would you describe what you do for a living?
Fun-employment. I get to work hard but play just as hard while I'm at it. I get to see beautiful places, engage with brands and learn so much more about the world and people, than if I was tied down to a desk. Being a TV presenter and publicist has unlocked my world on many levels.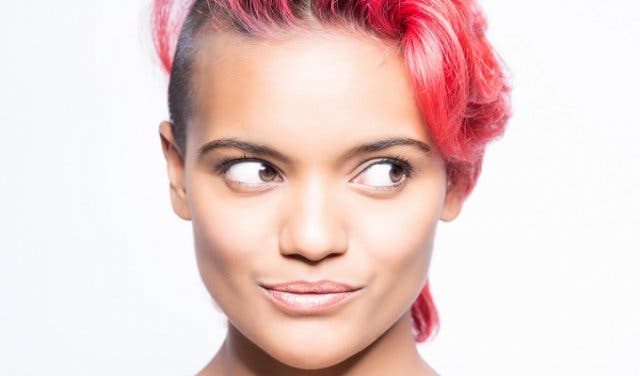 2. What is your most vivid childhood memory?
School holidays with my gran and watching her sew for clients. That's where my love for fashion and style came from.
3. If you could invite any three people, dead or alive, for dinner, who would they be and why?
1. Nelson Mandela - I have his portrait tattooed on my arm and I absolutely adore the charisma and grace he led us with.
2. Marina Abramovic - I also have her portrait on my arm. She's still alive and I am fascinated by her energy, performance art and documentaries.
3. Janet Jackson - Crazy thing is, my middle name is Janet, but I happen to also be obsessed with her as an artist and personality. I watch her DVDs on loop and she has always been my favourite female pop idol.
4. If you ever found yourself auditioning for a music reality TV show, what song would you sing and why?
I would sing 'Somewhere Over The Rainbow' because I never got a chance to sing it when I played Dorothy in The Wizard Of Oz. Either way, it's always been a favourite and one of the 'prettiest' songs ever written.
5. How would you complete this sentence? The South African cabinet should include a Minister of __________________.
Music!
6. What would you say is the biggest misconception about you?
That my general pleasant and bubbly state isn't authentic, because "How can you be so happy all the time!?" I just pick my battles and I'm a 'glass half full kinda girl'. There's always something to be grateful for, so that keeps me energised.
7. What is your (honest) opinion of Cape Town?
Cape Town is and will always be home for me. Work wise, I've come to see that in my industry, it's not as fast paced as it could be but it's a beautiful and breathtaking city. Since relocating to Johannesburg, it's a treat to return when I do and I make sure I get my Cape Town 'fix' by riding a bicycle along the promenade, having an ice cream sandwich and getting sushi from my favourite spot.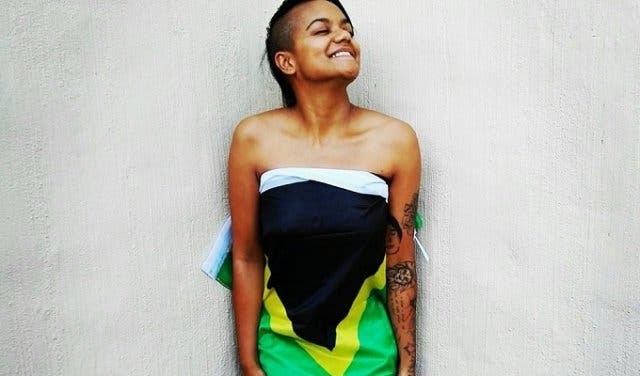 8. What's the greatest fear you've had to overcome to get where you are today?
Being comfortable in my own skin and getting over my damaged 'dancers' feet. I've had to accept that I'm a rebel at heart who loves tattoos and eccentric hair, so I won't always fit in the industry mould but I'm happy with that. I'm exactly what I want to be and still striving for many other dreams, as my authentic self.
9. What's the one thing you'd like to achieve before you die?
Being an all-round entertainer. Music, dance, acting and theatre. TV presenting has been good to me but many don't know my singing and dancing side.
10. Which well-known South African personality would you, without a doubt, be able to beat in a one-on-one dance-off and why?
Difficult one. Most of the personalities I know are pretty decent dancers in their own right. If I had to choose, I would love to battle it out against Marc Lottering. There would be fun and laughter galore. Love him.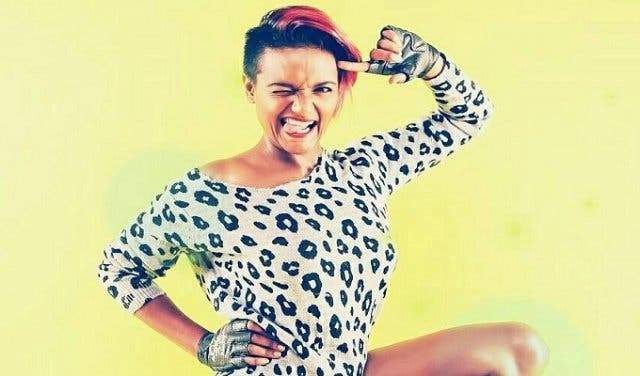 ---
ABOUT #CapeTownMag10Q:
CapeTownMagazine.com's 10 Questions project gets to know some of the Mother City's most creative and inspiring people. From television personalities and musicians to politicians and entrepreneurs, we find out more about well-known and up-and-coming Capetonians. You can follow #CapeTownMag10Q on Twitter and Facebook to track recent interviews or read more here about our other awesome 10 Questions candidates.
A FEW OF OUR OTHER 10Q CANDIDATES:
10 Questions For Cape Town-based Presenter Danilo Acquisto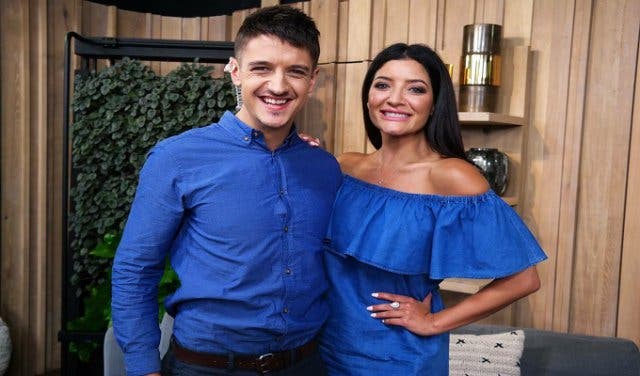 10 Questions For Cape Town-born Musician Mathew Gold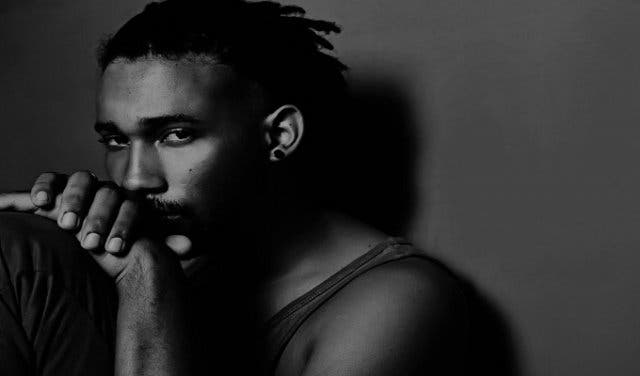 ---
Check out our events section for an up-to-date overview of happenings in Cape Town. Also, don't forget to subscribe to our newsletter and if you have a smartphone, add m.capetownmagazine.com to your home screen for quick access on the go!
Follow us on Twitter, like us on Facebook, join our Google+ circle, connect with us on LinkedIn, check out our photos on Instagram and follow our Pinterest boards for updates on what's happening in and around the Mother City!