10 Questions For: Bongeziwe Mabandla
Passion plus music equals Bongeziwe Mabandla. The two time SAMA nominee has shared his music on stages across the world. The Eastern Cape-born artist is known to woo audiences with his talents, creativity and humility.
1. How would you describe what you do for a living?
I'm a singer/songwriter; I think the best way to describe what I do is that I try to inspire people with words and music. I try to reveal myself to people to make them understand who they are, to think more and ask questions.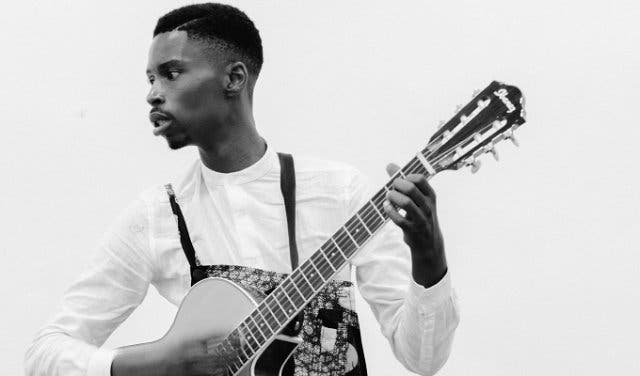 2. What is your most vivid childhood memory?
Playing, I hated school so the only thing I lived for was playing. I loved make-belief, the most vivid would be playing 'concert' with my cousins. We would practice the whole day, and then at night when my mother came back we would perform a concert for the whole family, it really kept everyone entertained.
3. If you could invite any three people, dead or alive, for dinner, who would they be and why?
1. Jabu Khanyile – He is like my muse, I feel as if I'm the younger version of him, I relate to him so much and his music hits straight to my soul.
2. Thandiswa Mazwai – She is probably my longest idol, I adore this lady with all my heart, I respect her on so many levels. She is basically everything that I want to be. From her music to her sense of style, I'm just very inspired by her.
3. Busi Mhlongo – She would have to be there, I think she is my favourite African musician. I would just feel honoured to be in her presence.
4. If you ever found yourself auditioning for a music reality TV show, what song would you sing and why?
I would probably sing 'Chandelier' by Sia. I see it's quite popular on those shows, I also think you need a song like that to make an impression; when it gets to the chorus it almost explodes.
5. How would you complete this sentence? The South African cabinet should include a Minister of __________________.
Love and kindness. I'm always questioning the human race on its development on how we treat each other. I think we evolve so much and we have created so many things like phones, planes and created cures for diseases but we are still so backwards on how to get along with each other.
6. What would you say is the biggest misconception about you?
I guess it's that I can be difficult. I think anyone who does things in a certain way is always misunderstood at times but I have learnt to be okay with people thinking that, especially people who don't know me that well.
7. What is your (honest) opinion of Cape Town?
My mother is from Cape Town so I have an understanding of the city. I think Cape Town is a beautiful city and so artistic with an interesting art scene but from living here I must say the division and race issues are very much alive. I have the most terrible experiences in the city as a black person. My family also talks a lot about how divided the city can be. I stayed in Gugulethu in 1994 and would be called all sorts of names at school. I think the whole situation is regressive and sad.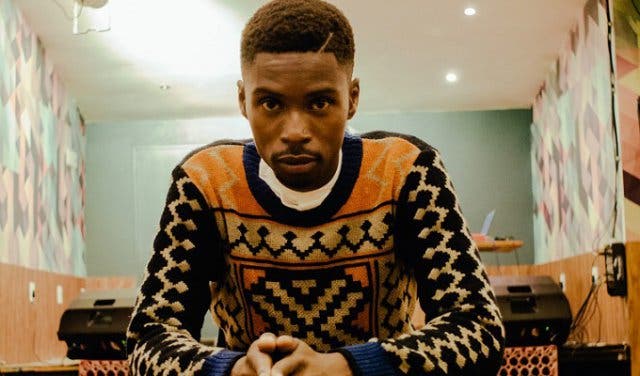 8. What's the greatest fear you've had to overcome to get where you are today?
I guess from being a musician I really had to confront my anxiety, I can have a very strong fear of people sometimes especially in social situations. I feel like everyone is focused on the negative things about me. I'm doing so much better at that lately and it's mostly because of music. I just had to learn that I'm not very different from everyone else like I think.
9. What's the one thing you'd like to achieve before you die?
I would love to stay in a small Xhosa village with very little going on. I miss the way I grew up, where the days seemed so long and you would listen to the wind. Living in the city is great but the pace can be too fast for me.
10. Which well-known South African personality would you, without a doubt, be able to beat in a one-on-one dance-off and why?
Probably Ringo Madlingozi or Vusi Mahlasela, both of them are such great artists, and I hold them both in high regard, but I don't think they have the dance moves I have!
---
ABOUT #CapeTownMag10Q:
CapeTownMagazine.com's 10 Questions project gets to know some of the Mother City's most creative and inspiring people. From television personalities and musicians to politicians and entrepreneurs, we find out more about well-known and up-and-coming Capetonians. You can follow #CapeTownMag10Q on Twitter and Facebook to track recent interviews or read more here about our other awesome 10 Questions candidates.
A FEW OF OUR OTHER 10Q CANDIDATES:
10 Questions For Cape Town-based Poet Siphosethu Phikelela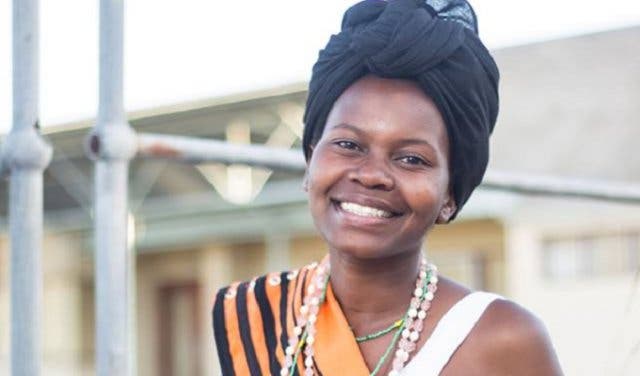 10 Questions For Cape Town-based Actress Roxane Hayward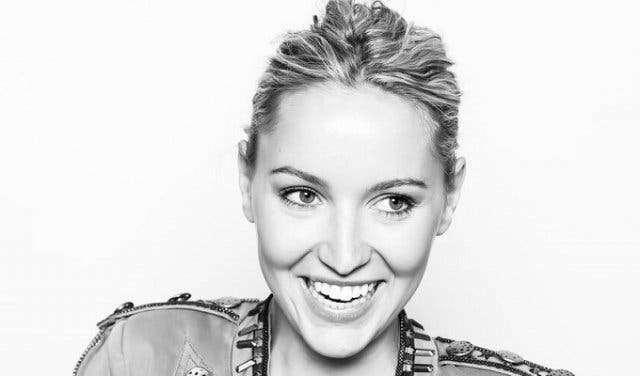 ---
Check out our events section for an up-to-date overview of happenings in Cape Town. Also, don't forget to subscribe to our newsletter and if you have a smartphone, add m.capetownmagazine.com to your home screen for quick access on the go!
Follow us on Twitter, like us on Facebook, join our Google+ circle, connect with us on LinkedIn, check out our photos on Instagram and follow our Pinterest boards for updates on what's happening in and around the Mother City!