Ken Forrester Wines: The Home of Chenin Blanc
Rare wines from both the Ken Forrester range and Mr Chenin's private cellar
Have you had a wine that makes you wish you could bottle every drop? It's like the perfect pair of jeans. Or sneakers that fit just right. Or the same toasted cheese sandwich you get every day for lunch because it's good every single time. That's how winemaker Ken Forrester (aka "Mr Chenin") wants you to feel about his wine.
"At the heart of this winery is what we want you to feel when you take home a bottle of wine. We want you to drink that wine and say 'I should've bought two bottles'," says Ken, whose vineyards have been producing award-winning wines for 25 years and have rightfully become known as The Home of Chenin Blanc.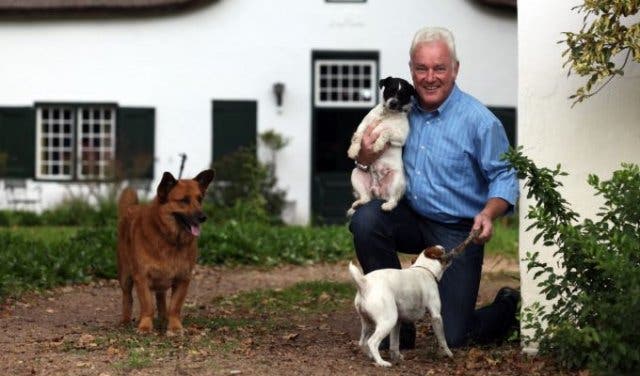 HUNDREDS OF AND LOCAL AND INTERNATIONAL AWARDS
Planted to produce largely Chenin Blanc, Ken Forrester Wines is situated on the slopes of the Helderberg mountain range in Stellenbosch. They've received hundreds of national and international awards for their Chenin Blanc as well as their Rhône blends (made under the watchful eye of Mr Chenin himself). Take a couple of sips of the Petit Chenin Blanc or the iconic The FMC (Forrester Meinert Chenin) in the winery's renovated tasting lounge, and you'll understand why.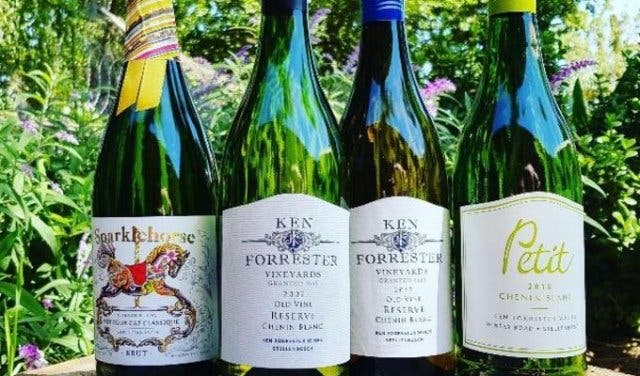 On a quest to produce Chenin Blanc that could rival any in the world, Ken enlisted the help of his good friend and top winemaker, Martin Meinert. The duo has been successful in their mission. For example, the Petit Chenin Blanc 2017 was rated one of the top 100 value wines in the world by lifestyle magazine, Wine Spectator. And, of course, there's The FMC (named for Forrester and Meinert), whose awards are too numerous to mention here.
Ken Forrester Wines have also featured at many grand events, including the opening of The Scottish Parliament and the 85th birthday of Nelson Mandela.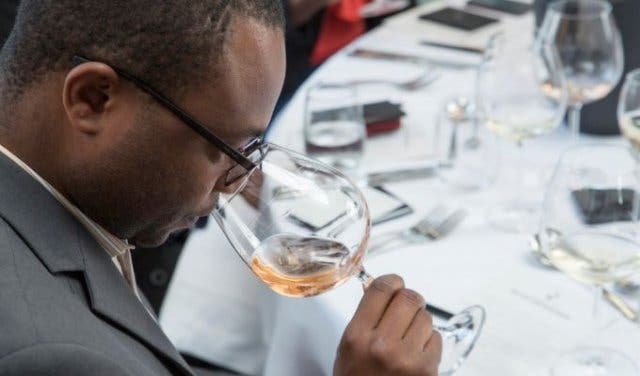 THE CHENIN BLANC REVIVAL
Ken's path to becoming Mr Chenin started back in 1977 with Southern Sun, following a 3-year course in hotel management at the Johannesburg Hotel School. He went on to specialise in the restaurant trade, and his passion for food has gone on to play a major role in the wines he produces. Ken's philosophy has always been to create handcrafted wines that complement a range of foods.
In 1993, Ken and his wife Teresa set their hearts on a historic vineyard. The beautiful farm, which was established in 1694, had stood vacant and derelict from the '90s until they renovated it. A year later, Ken began making wine, and soon his wines were at the forefront of the Chenin Blanc revival.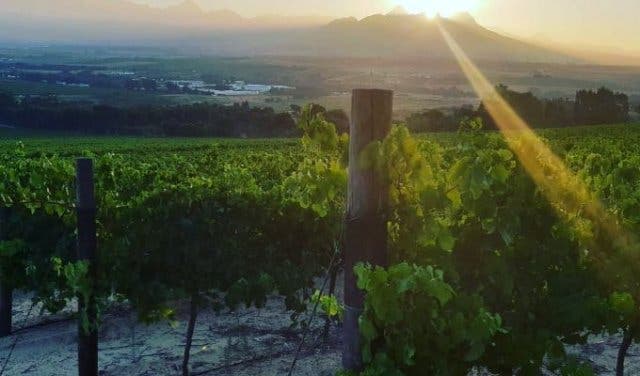 CELEBRATING 25 YEARS
From time to time, the winery hosts events, and a particularly special one on the 2019 calendar is their 25-Year Celebratory Tasting Series – themed wine tastings hosted by Ken himself in the Old Barrel Cellar.
The tasting series features rare wines from both the Ken Forrester range and from Ken's personal private cellar, a selection inspired by his wine-making journey. It's an opportunity to sample a range of excellent wines from the past two decades.

The remaining events – 25 Years of Winemaking (31 July), Inspirational Stellenbosch (14 August) and 25 Years of Inspiration (25 September) – are equally unmissable, as they'll be featuring wines from Stellenbosch and around the world sourced over the last 25 years.

The celebration will culminate on 16 November with a wine tasting followed by a long table lunch. Husband and wife duo the Bottomless Coffee Band will play their blues tinged tunes while you enjoy some of the estates favourite wines. This is followed by a seasonally inspired lunch and wine pairing.
Proceeds from the tasting events will be donated to Spark Schools, an organisation committed to providing top-class education to the children of the Winelands. "This is a cause that we care about deeply at Ken Forrester Wines, and we are proud to give back to the community that we have been a part of for so long," says Ken.
A TASTING LOUNGE WITH A VIEW
Once a dusty storage room, the Old Barrel Cellar tasting lounge was renovated in 2018 and today is homely and inviting, with wine glasses atop wooden tables just waiting to be filled. The walls are adorned with awards, and the lounge area opens up to the patio, where you can take in the view of the mountains and vineyards while sampling wine. Let the experts share their wine wisdom and suggest whether the Dalewood cheese platter or a wagyu beef platter will go best with your wine of choice (tip: pairs beautifully with Rhône style red blends Renegade and The Gypsy). The dogs, horses, geese and ducks that roam the farm add to the countryside vibe.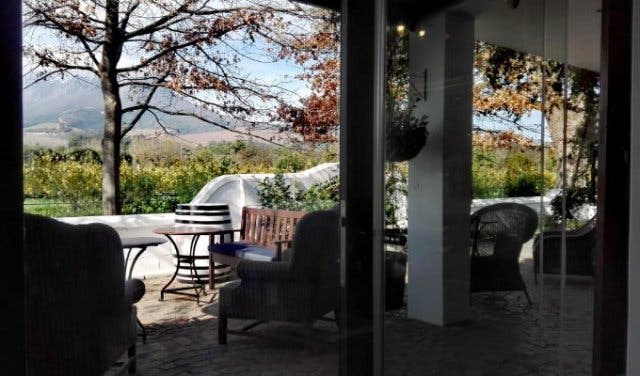 By Daryn Wood
---
Find the top wine tastings in Cape Town or read about the choice wines in South Africa.
While you're in the area, these are some things you can do in Stellenbosch.
---
Use our events section for an up-to-date overview of what's happening in the city, suburbs and dorpies. Join our newsletter and add us to your mobile home screen for the ultimate guide to discoveries in Cape Town.
Follow and like us on Twitter ❤ Facebook ❤ LinkedIn ❤ Instagram ❤ Pinterest for updates.