4 Unique Experiences to Unlock at this Franschhoek Wine Farm
An art exhibition of a master, an elegant extended lunch or a hike
La Motte Wine Estate, set on graceful grounds with its quality wines and artfully decorated eatery and museum, is one of the highlights of any Franschhoek visit. Learn about the rich history of this estate and the valley through its wines, food, art and hikes.
TAKE A SIP AT THE SYRAH OR VINOTEQUE WINE TASTING
La Motte's tasting room leads off from the wine cellar, an elegant space, with a warm and friendly ambience. At the Vinoteque Tasting, a personalised tasting in a private room, wine ambassadors tell you about the history of La Motte wines in the context of the Franschhoek Valley and Cape wine region. You learn about bottle ageing, and what it is that makes the internationally celebrated La Motte Syrah so special.
You can also try the Current Vintage Tasting, which includes the estate's award-winning Pierneef wines, or learn how to perfectly pair your dishes with wine at the Food and Wine Tastings on Fridays. All dishes are introduced with La Motte Cellarmaster Edmund Terblanche's wine recommendations, but the acclaimed wine list does, however, also include other interesting South African as well as international wine choices.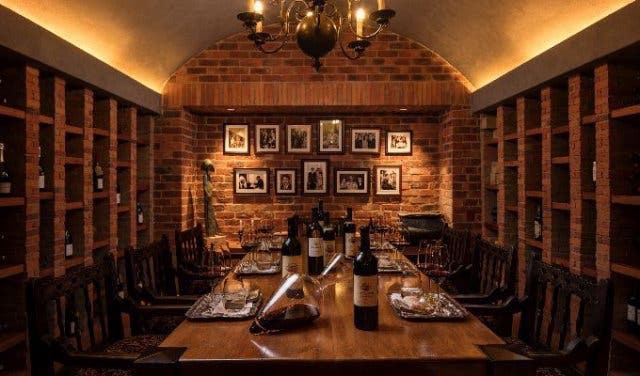 .

CUISINE INSPIRED BY OUR CULTURES
The menu at Pierneef à La Motte, the renowned restaurant with a sophisticated and elegant ambience, honours the culinary heritage of South Africa.
The à la carte menu, served Tuesday to Sunday 12pm to 3pm, is perfected for extended lunches. It's served in an elegant restaurant, with ceramic plate chandeliers inside, hugged by serene gardens.

The shared starters "inspired by the traditional South African relishes and preserves that our grandmothers, oumas and gogos kept in their pantries" and are a variety of spreads, meats and salads. They come with condiments that you expect to find in your ouma's pantry, like pickled preserves, chakalaka and chutneys. All mains come with wine recommendations, including interesting local and international wines.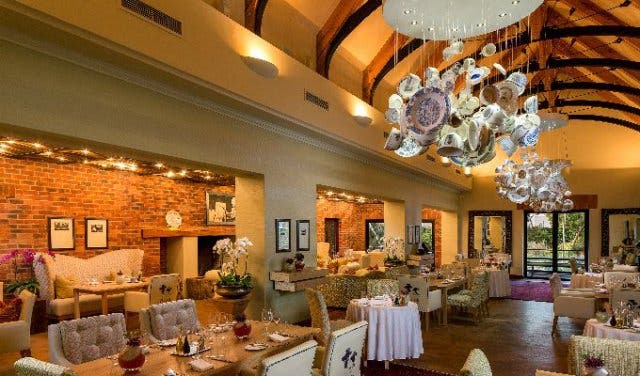 GET A GUIDED TOUR OF THE PIERNEEF COLLECTION
The La Motte Museum is an attraction in its own right: you could spend hours here. A highlight is the permanent collection of Jacob Hendrik Pierneef, one of South Africa's great old masters.
The collection displays some of Pierneef's most well-known work, including paintings, drawings and linocuts of landscapes and architecture. Acquired from Pierneef's daughter, Marita Pierneef-Bailey, the collection also includes personal memorabilia and works with special meaning. The Sonop Pierneef collection, once displayed at the Sonop men's residence for full-time students of the University of Pretoria, is on loan to the museum and various pieces have been added to the current installation.
Aside from the impressive permanent collection, the La Motte Museum hosts regular temporary exhibitions. The current exhibition is entitled Celebrating the love of Art – a personal selection by Hanneli Rupert-Koegelenberg. As part of the fiftieth jubilee of La Motte's Rupert ownership, La Motte owner Hanneli Rupert-Koegelenberg invites art-lovers to an exhibition that shares some favourite works by, among others, Irma Stern, Maggie Laubser, Jean Welz and Cecil Higgs from the Rupert Art Foundation and individual family collections.
Visit the museum between Tuesdays and Sundays from 9am to 5pm for a complimentary self-guided or guided walkabout of the Pierneef collection and current exhibition, or join an Art Experience, Historic Walk or Sculpture Walk on selected weekdays (booking required and available on the website).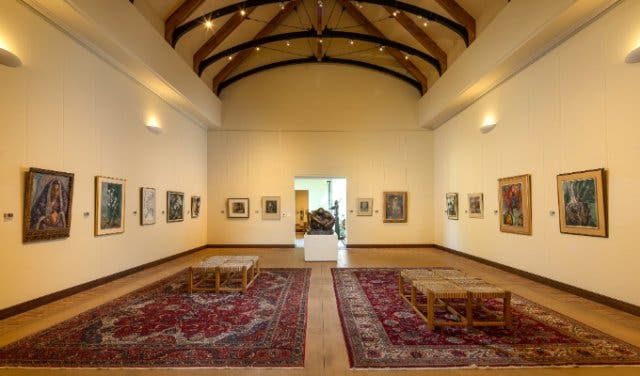 GO ON WEEKLY GUIDED HIKES THROUGH THE WEMMERSHOEK MOUNTAIN RANGE
Every Monday, La Motte hosts a guided hike, which takes in some of the incredible biodiversity of the Franschhoek Valley. Hikers will enjoy the abundant birdlife, a protea garden, sustainably farmed vineyards, a wealth of flora, resident mammals and reptiles, not to mention the spectacular views. The hike follows a circular route, starting and ending at the La Motte Tasting Room. It is five kilometres long but requires a fair degree of fitness. Hikers are led by a knowledgeable and passionate guide and will receive a hiking trail map, bottle of water, and light refreshments. A self-guided version of the hike is also possible for those who prefer to explore at their own pace. Prior online booking is essential.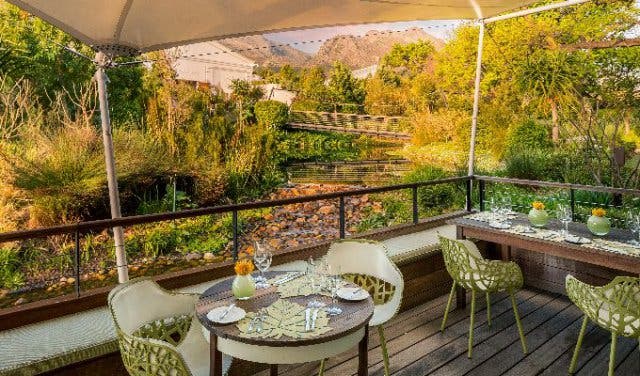 __
Make sure to view the new exhibition: Celebrating the love of Art at the La Motte Museum.
Explore the culinary heritage of South Africa at Pierneef à La Motte Restaurant.
Experience the full La Motte journey by booking a guided hike or wine tasting.
Keen to go on a wine tasting tour? Check out our list of great wine tasting venues.
Looking for the perfect hiking spot this summer? Check out our top hiking trails.
Wanting to delve into history? We have a list of great museums to check out.
__
Check out our events section for an up-to-date overview of happenings in Cape Town. Also, don't forget to subscribe to our newsletter and if you have a smartphone, add capetownmagazine.com to your home screen for quick access on the go!
Follow us on Twitter, like us on Facebook, join our Google+ circle, connect with us on LinkedIn, check out our photos on Instagram and follow our Pinterest boards for updates on what's happening in and around the Mother City!