We're All In The Mood For a Melody at The Piano Bar (and Rooftop Skybar)
It's home to the ultimate trio: live music, creative cocktails and tapas
Jazz singer Ella Fitzgerald once said: "Music is the universal language … it brings people closer together." If she had been able to visit The Piano Bar, tucked away among the cobbled streets of Cape Town's colourful De Waterkant neighbourhood, she would no doubt have cited it as proof.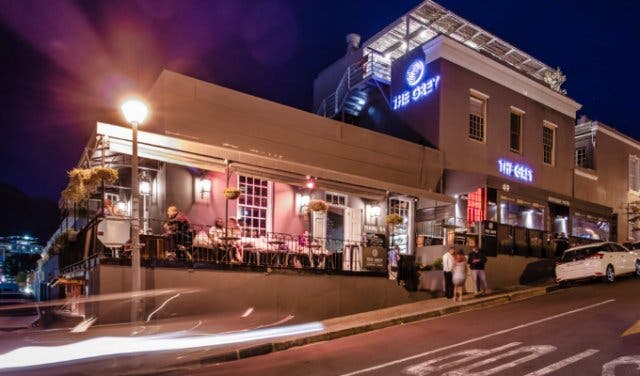 VIBRANT, WITH A GOOD MIX OF CULTURES
Somewhere between the sort of swanky clubs you'd expect to find in New York City's West Village and the kind of soulful haunts that dotted Joburg's Sophiatown in the 1940's, this moody music revue bar and eatery is a vibrant patchwork of people on any given night. In fact, as manager Ana Granero says, "It's hard to think of any other place in Cape Town that mixes as many ages and cultures as The Piano Bar does".
Some souls prefer to soak in the views with a cocktail for company from the wraparound terrace or open rooftop area of the Skybar (which has a splash pool and a view of Table Mountain); while others are happy to enjoy a tapas dinner while listening to live melodies within the venue's dark grey walls.
EASY LISTENING LIVE MUSIC VENUE
Being inclusive was part of the objective from the beginning. It aims to give a stage to up-and-coming Mother City artists who play easy-listening music, and to create an unpretentious and laid-back environment that's open to everyone. For this reason, the bar veers away from the rather intimidating concept of a true jazz club, and instead encourages people to have fun at a lively venue that places music, drinks and food on an equal footing.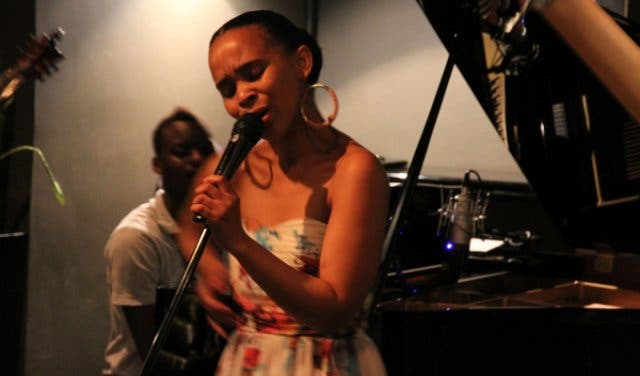 SOLO ARTISTS AND BIG BANDS
True to its name, The Piano Bar is home to an exquisite Kawai baby grand, which sits regally in a nook of the main music room. This beautiful instrument is accompanied by a microphone, instrument plug-in points and surround sound to promise a live music experience that awakens and delights the crowd every night of the week.
While Sundays to Thursdays are low-key, mainly featuring performances by solo artists, the tempo picks up on Fridays and Saturdays with gigs by bigger bands and artists, as well as drinks specials. Resident artists include Mizz D, Nina Stamper, Franscois Botha, Dan Shout and David J.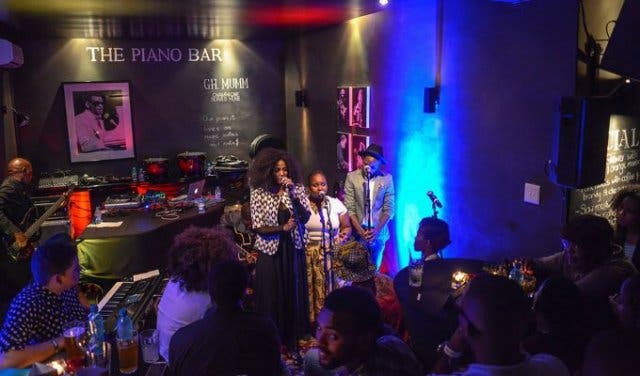 THE MOJITO IS A BIG HIT
Of course, libations have as much power to unite people as music does, and the bar is serious about its drinks, too. The cocktail menu comprises classics done right, experimental signatures made with fresh produce, and the bar staff's own inventive infusions.
The old-fashioned mojito is the venue's bestseller – it's as fresh as a spring day – but other more unusual must-tries include the invigorating Basil and Clove Martini with freshly squeezed lime juice and the fragrant Piano's Rose, a mix of muddled fresh strawberries and basil topped with basil-infused vodka, rose extract, and fresh lime. Choice wine, bubbly, craft beer, and other drinks are also available.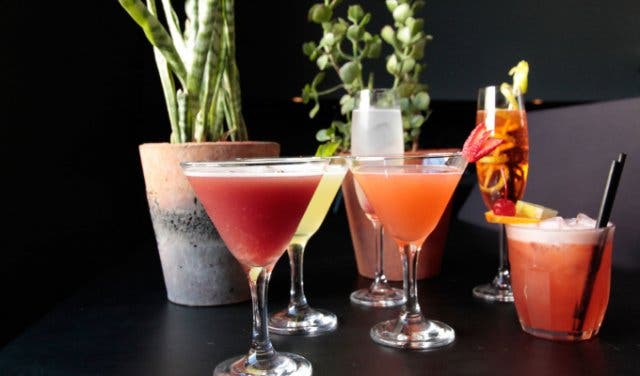 FROM PASTRY CIGARS TO LAMB TACOS
The Piano Bar also boasts quite an extensive seasonal food menu, and the eatery's snacks and mains warrant a visit alone, music and drinks aside. The focus is on tapas, thanks to manager Ana's Spanish heritage, and the chef has injected the offering with a medley of international flavours and a few proudly South African touches.
The diverse tapas menu includes phyllo pastry cigars filled with Italian parsley, mint, dill, and feta, Oriental pork balls, croquettes filled with béchamel sauce and cheese filling, samoosas, and tacos stuffed with pulled slow-roasted lamb seasoned with Deluxe Coffeeworks coffee.
NIBBLE ON A PLATTER
Perfect for sharing, the platters provide a good mix of nibbles. The Piano Bar Mezze consists of hummus, tzatziki, baba ganoush, sundried tomato pesto, roasted peppers, olives, and caper berries served with homemade bread. Other more substantial items include artisanal burgers and whatever else is on the special blackboard menu that day. The adjacent Grey Hotel is under the same ownership and offers breakfast from 7am until noon.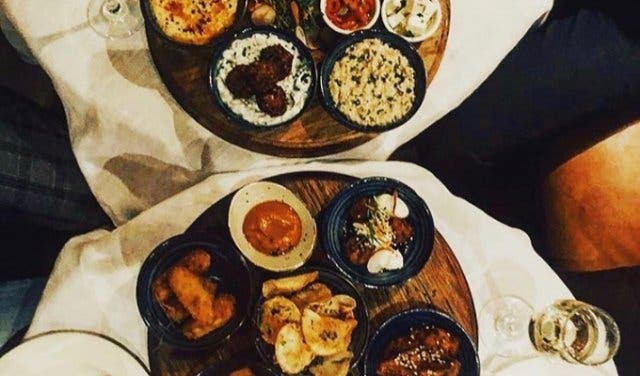 MORE DRINKS FOR YOUR BUCK
Between 4pm and 6pm on any day, you can toast to the setting sun with a 2-for-1 happy hour deal on selected tapas, cocktails, wines, beers and tequila – a fact that makes The Piano Bar a very appealing after-work drinks spot. Similarly, there are other specials on specific days to look out for, including bottomless bubbly on Sundays.
Besides the enticing happy hour, it's the music, cocktails, food and lively vibe at this cosmopolitan De Waterkant venue that makes The Piano Bar one of the city centre's most alluring nightlife spots.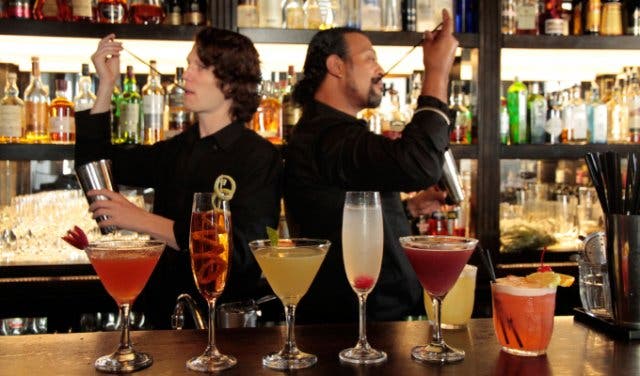 Opening Hours: Monday – Sunday: 7am – late
The Skybar: Tuesday – Sunday: Midday – 11pm
Live Music Times: Sunday – Thursday: 7:30pm – 10:30pm, Friday and Saturday: 8pm – 11pm
---
Keen for some tunes? Head out to these live music venues.
Find the best cocktails and tapas in Cape Town.
This is where you should be during happy hour.
---
Use our events section for an up-to-date overview of what's happening in the city, suburbs and dorpies. Join our newsletter and add us to your mobile home screen for the ultimate guide to discoveries in Cape Town.
Follow and like us on Twitter ❤ Facebook ❤ LinkedIn ❤ Instagram ❤ Pinterest for updates.