A Mix Of Provence, Paris And The Best Steak In Cape Town
Sophisticated yet simple, HQ also has daily live music and offers function hire
Situated just off bustling Bree Street on iconic Heritage Square in the city centre, Headquarters (HQ) is renowned for its no-fuss, full-flavoured food. The restaurant is sleek, soulful and well-established with a reputation built over a decade on the Cape Town restaurant scene.

SOPHISTICATED, SIMPLE, DELICIOUS
For HQ, sophistication lies in simplicity. That's why they have a team of food purveyors that source, test, and develop ingredients to deliver delicious — but unpretentious — food and drinks. They also find new and creative ways to ensure minimal waste, striving to minimise their environmental footprint.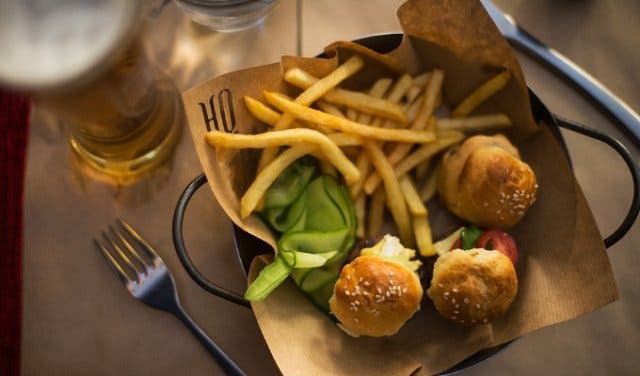 A LITTLE PIECE OF EUROPE IN THE HEART OF CAPE TOWN
HQ has all the makings of an on-trend eatery in the heart of Milan, Prague or Monaco. Leather couches, a crackling fire, intimate tables, and an open-plan kitchen build the baseline for the effortlessly elegant ambience. The lounge-style music, balloon lighting and simplistic menu come together to give HQ a cosmopolitan feel that everyone can enjoy. And it's good for any occasion, from after-work drinks and light tapas to date-night, an important business meeting, or even a night of dancing.



WHAT THEY'RE BEST KNOWN FOR
HQ's is renowned for one thing: steak. Their signature set menu offering of salad, steak and chips is so much more than it seems: it's a journey started off with crisp cos and iceberg lettuce, toasted pine nuts and a Dijon mustard vinaigrette. Next, the star of the show is served: a grain-fed 250g sirloin steak topped with Café de Paris butter, with a side of skinny fries.

If you're feeling brave, indulge in the #HQSteakChallenge, which sees the 250g sirloin replaced with a 1kg black Angus sirloin on the bone (aka a tomahawk steak), served with a 750ml Castle Lite. If you finish the challenge you'll have your name engraved into HQ folklore on their Wall of Fame.



THERE IS OTHER FOOD TOO
Steak made them famous, but HQ has a variety to offer. The chefs keep things simple, fresh and seasonal: think triple-cooked pork belly served with apple crème Fraiche, mustard, crackling and jus, or free-range chicken wings served with BBQ sauce, smoked yoghurt, tomato pesto and blue cheese. They also have a tapas menu to enjoy in the cosy lounge area or open-air courtyard.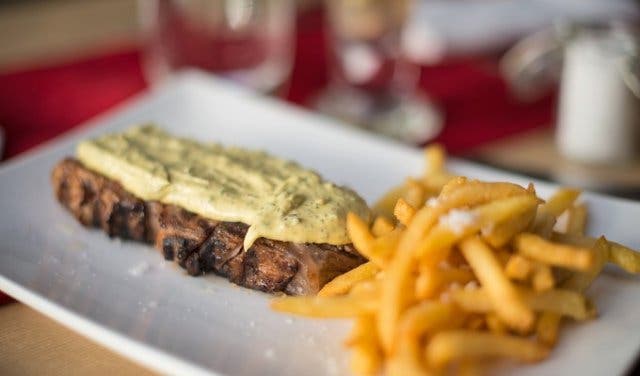 AND YOU CAN BRING VEGETARIAN FRIENDS
When you want steak but your friend doesn't eat meat, HQ also serves a vegetarian option. The steak is replaced by duxelles-stuffed portabella mushrooms topped with parmesan cheese and baked to perfection.

THE SWEETEST GOODBYE
HQ's approach to dessert is elegant but easy-going. Expect a deconstructed cheesecake, dark chocolate fondant, or the tonka bean crème Brulee to end the night off on a perfectly sweet note.

CAREFULLY CRAFTED COCKTAILS
The cocktail menu is comprehensive, and includes highlights such as the Signal Hill Sunset, made with bourbon, burnt orange, orange bitters, Aperol and cinnamon-infused vermouth; and the HQ Watering Can, a long drink made with lavender-infused gin, fresh mint, basil and cucumber with an apple and plum cordial. They also have a Johnny Walker infused cocktail called the William Wallace and a Vodka based one called Double Dutch. Classic cocktails are also available upon request.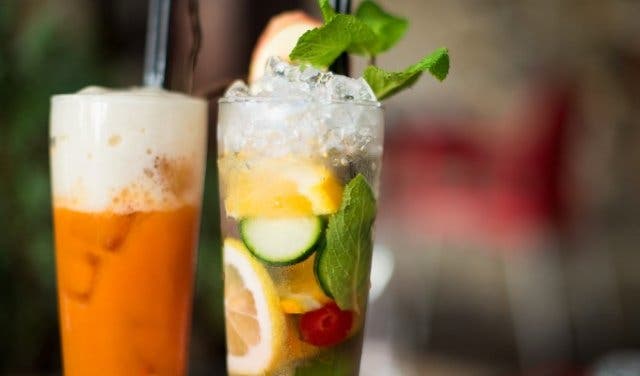 IDEAL FOR BIG BOOKINGS AND EVENTS
HQ is versatile enough to accommodate bookings of different sizes and requirements. Contact the restaurant about the mezzanine (which has its own bar), the main dining area, the lounge or the courtyard. Rain or shine, HQ can accommodate everything from birthdays to engagements, bachelor or bachelorette's parties, and year-end functions.



LIVE ENTERTAINMENT EVERY DAY
There's live entertainment every evening at HQ. An array of resident DJs play on Thursday evenings for the #HalfPriceTapas special. On Fridays catch Dino Moran and friends, while Saturday nights are bottomless bubbly. They also have live music Mondays to go with a two-for-one steak special You can also catch local swing crooner Ricky Botsis on a Tuesday during the #PremiumDateNight special

MORE HQ SPECIALS
Also check out HQ's excellent specials on steak at #2FOR1Mondays and deals on meals for two at #HQDateNight on Tuesdays. And then there's also dinner and dancing at Friday Feels.



---
Cook your steak and eat it, too at Foodie Night School.
Love the vibrancy of the inner city? Here are 17 things to (re)discover Bree Street in Cape Town.

Have a look at our selection of places to get a really good steak in Cape Town.

Pair your steak with some of the most exciting cocktails spots.

Try one of these cosy restaurants with a roaring fireplace.

Special night? Take a look at these spots for a special date night in town.
There are also some special spots to take your father out for a meal.

It's end-of-year and here are some office party venues your boss will gladly approve.

---

Supercharge your event? Our Events Support Programme gets results. Contact support@capetownmagazine.com or +27 (0)21 565 0415.

Use our events section for an up-to-date overview of what's happening in the city, suburbs and dorpies. Join our newsletter and add us to your mobile home screen for the ultimate guide to discoveries in Cape Town.

Follow and like us on Twitter ❤ Facebook ❤ LinkedIn ❤ Instagram ❤ Pinterest for updates.