Ficks: Hermanus' New Idyllic Summer Hangout
Set on the edges of a sparkling blue tidal pool and ocean, Ficks serves pinchos, flammkuchen, cocktails and wine
Add this to your summer must-see list: a sun-drenched bar and restaurant in Hermanus. Ficks is an outdoor eatery right on the sea, with wrap-around decks overlooking the sparkling tidal pool of the same name.
The eatery and wine bar has brought new life to the 1930s tidal pool, inviting guests to unwind and soak up the serene ocean scenery. It's conceptualised by Netherlands' trio Joke, Just and Daan Gonggrijp, who own Dutchies Restaurant on nearby Grotto Beach.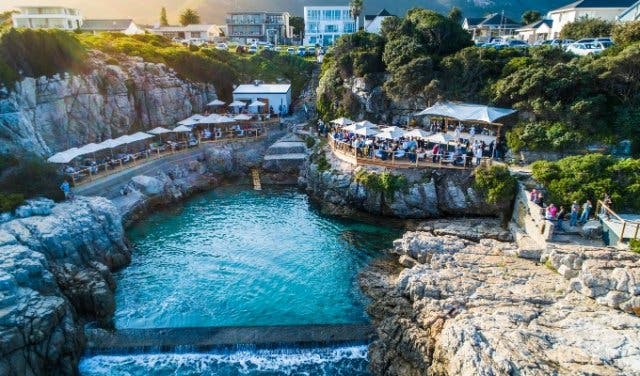 THE LOOK, THE FEEL AND THE HISTORY OF FICKS
It is the proximity to the sea that makes this spot special. It is perched on decks which hug the cliff faces surrounding Fick's Pool, a tidal pool that offers safe swimming. The open-air lounge-style seating invites you to lean back and feast your eyes on the uninterrupted ocean views.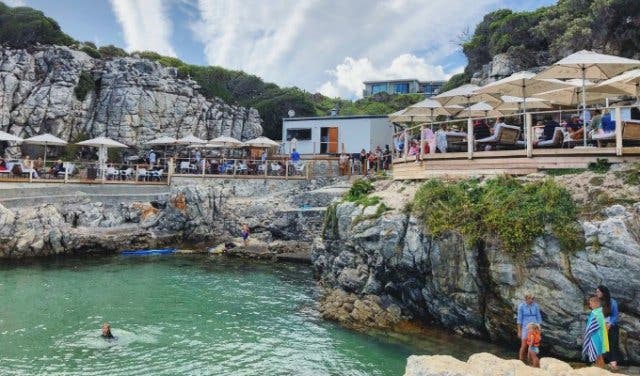 Fick's is a social hub in a secluded spot with an outdoor wine bar. The vibe is relaxed with an upmarket feel.
Fick's Pool got its name either from 1930s school headmaster Mr Fick, or field cornet Abraham Fick who convinced the municipality to build the pool so that more people could enjoy swimming. "No matter the exact history, our main aim in creating Ficks was to retain the sense of place, history and environment," says Joke Gonggrijp.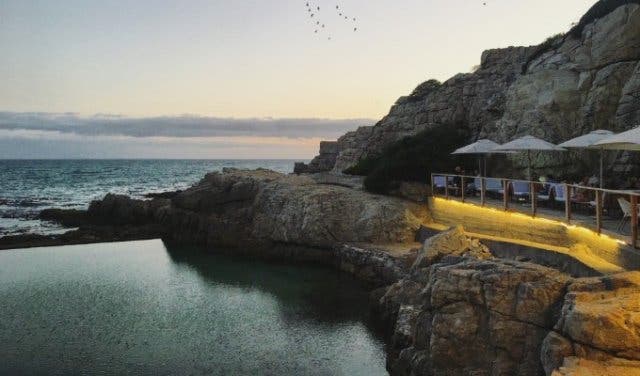 FOOD OF FICKS: PINCHOS TO FLAMMKUCHEN
The menu encourages sociable eating because it focuses mainly on pinchos (pronounced "peen-chos"), Northern Spain's version of tapas. Pintxos are bite-sized eats that are usually pierced with a cocktail stick and are ideal for sharing.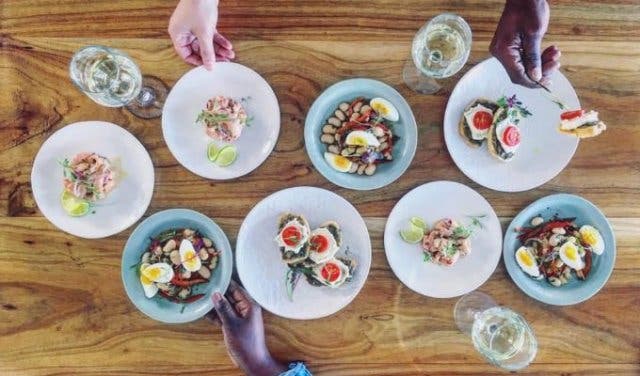 The menu is divided into sections highlighting red and white meats, seafood, and vegetarian options. Think more-ish sweet-and-spicy marinated chicken wings with Sriracha and honey or the complementary flavours of gigante beans with anchovies. For dessert, you're in for a treat: pinchos de postre. Indulge in almond cake, chocolate ganache with creme fraîche, orange flan with almonds, and sugar-coated churros with chocolate dip.
There's some Central European influence, too: the popular flammkuchen is made with a crispy base topped with creme fraiche, onions and a variety of other delicious toppings.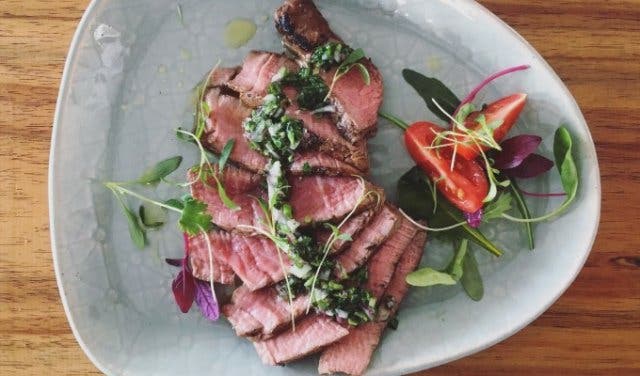 PASSIONATE FOODY IN THE KITCHEN
The kitchen is headed by chef Fadzi Chapanduka, who initially dreamed of becoming a fashion designer. She is able to showcase her creative abilities in her dishes through a love affair with food.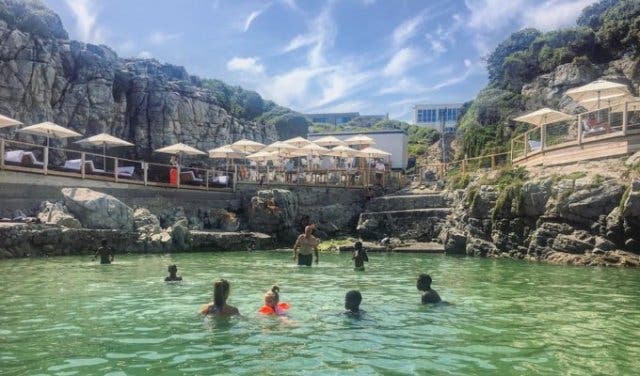 KEEPING THE NATURAL ENVIRONMENT INTACT
In designing and building the structure, great care was taken to ensure the natural environment around the pool was kept intact. Trees and bushes were replanted and rocks found in the vicinity were used to build the border walls. The deck is made from recycled wood from alien species, which were removed from forests in the Overberg region.
FICKS
Address: Marine Drive, Westcliff, Hermanus
Contact: info@ficks.co.za, +27(0)28 312 4082
Hours: Monday–Sunday 11am – 9pm (as it is a completely open-air venue, it will be closed during severe wet weather.)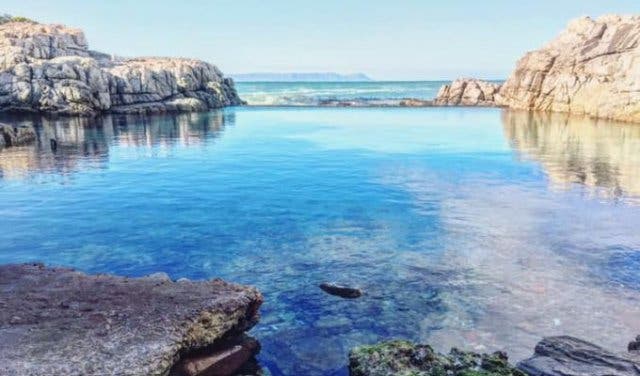 ---
Sunsets, fairy lights and fires at Dutchies beach restaurant in Hermanus.
Cool off this summer in these tidal pools, public pools and other places to swim.
For every day of summer, choose from a different restaurant or bar in Cape Town and sip cocktails such as these restaurants with a sea view and great places to celebrate your birthday.
All over and outside Cape Town are country markets, spring flowers, and even flowers you can eat.
---
Use our events section for an up-to-date overview of what's happening in the city, 'burbs and dorpies. Join our newsletter and get quick access on the go by adding us to your mobile home screen for the ultimate guide to discoveries in Cape Town.

Follow and like us on Twitter ❤ Facebook ❤ LinkedIn ❤ Instagram ❤ Pinterest for updates.