Things To Do For Valentine's Day: Fun Is In The Air
Things for couples, singles, and friends over the entire Valentine's weekend
Last Updated: 11 February 2020
From a picnic at the aquarium and a chocolate masterclass to sharing sake and mochi (Japanese rice cakes) with bae, we have rounded up some awesome events for you to choose from to celebrate Valentine's Day.
TAKE ME DRUNK I'M HOME
Get merry at Radisson RED's rooftop bar this Valentine's Day, under the theme Punk Drunk Love. Dance all night with incredible views of the V&A Waterfront and Table Mountain. The chef's menu features plenty of comfort food complete with trendy black burger buns. Grab the award for the best-dressed couple by embracing the theme of contemporary street punk. Wear leather, denim, metal spikes or studs, chains, military-style boots, kutten vests, bondage trousers and torn clothing when you visit the Radisson RED.
Time: February 14, 5pm – 9pm
Price: Free entry, but reservations are required; a la carte menu


Radisson RED Rooftop, Silo 6, Silo Square, V&A Waterfront, +27(0)87 086 1578, baxter@radissonred.com
ROSES AND SECRET ADVENTURES
How about a cruise to Chapman's Peak or a private tour around the Cape Peninsula in a '67 Mustang Fastback or a 1959 Jaguar Mk.9? Classic Rides are offering a free bouquet of roses with any tour, including dinner transfers, booked on Valentine's Day. For something extra special, Classic Rides has partnered with Secret Adventurer, who will prepare a romantic beach picnic in Bakoven. Pick from 50 classic beauties and unique tours of the Western Cape's attractions with Classic Rides.
Time: 14, 15, 16 February
Price: R1,900–R3,950; private beach picnic: R2500 per couple including a bottle of bubbly and gourmet snack platter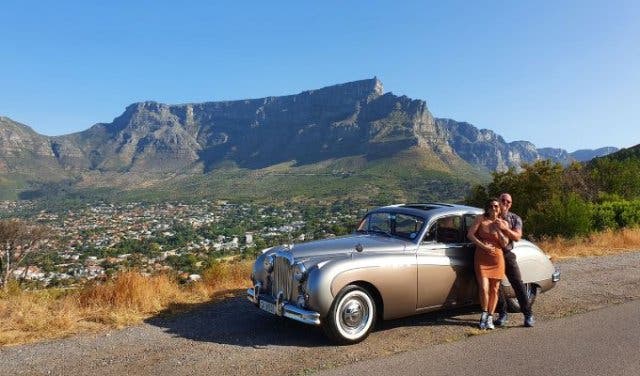 Gardens | Cape Town | info@classic-rides.co.za | +27(0)66 429 8015 Classic Rides website
CELEBRATE DOWN WHERE IT'S BETTER, UNDER THE SEA!
Visit the aquarium after dark to take a seat at one of 40 intimate picnic spots dotted amongst the exhibits. Each private picnic for two is kitted out for you to enjoy a laid-back evening surrounded by seahorses, sharks, fish or a kelp forest. Your ticket includes entrance into the aquarium, an arrival drink and a picnic basket for two filled with cheese, pâté, hummus, a Caesar salad, fresh bread and herb butter as well as a chocolate selection. Vegetarian options are available on request. A bar and wine list will be available and you may bring your own wine with a corkage fee of R30 at the Two Oceans Aquarium.
Time: 14 February, from 7pm
Price: From R650 per couple, book online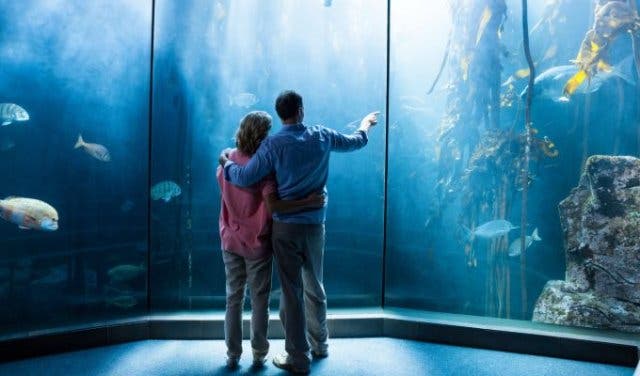 Dock Road, V&A Waterfront | functions@aquarium.co.za | +27(0)21 408 3812 | Two Oceans Aquarium website
FOOD, DJs, AND FRIDAY NIGHTS IN BREE STREET
Bree Street is always a vibe, so why not enjoy it with your love, live music and good food as the sun sets at La Parada? A combination of violin, guitar and beatboxing makes up the dynamic musical duo of Acoustic Element from 6–8pm followed by DJ Cosher from 8pm onwards. The full menu is available, offering tuna poké bowls, wagyu beef burgers and more, and you can anticipate special touches such as an exclusive Valentine's dessert sharing platter at La Parada on Bree Street.
Time: 14 February from 6pm
Price: R200 deposit per head to secure bookings online, and then according to menu prices thereafter


107 Bree Street | breestreet@laparada.co.za | +27(0)21 426 0330 | La Parada website
CAN SOMETHING DELICIOUS BE GOOD FOR YOUR HEALTH?
Come discover why cacao is globally considered to be a longevity-enhancing food as well as a safe and controlled form of mood enhancement during a cacao ceremony. The cacao plant produces seeds from which cocoa, cocoa butter, and chocolate are made. The retreat includes one night's luxury accommodation at 26 Sunset Villa in Llandudno, cacao ceremony, chocolate culinary experience, beach cacao scrub, full-body massage, two multi-level yoga classes, healthy light meals, and all the inside information about cacao.
Time: 14 February – 15 Feb, from 3:30pm on Friday
Price: From R3800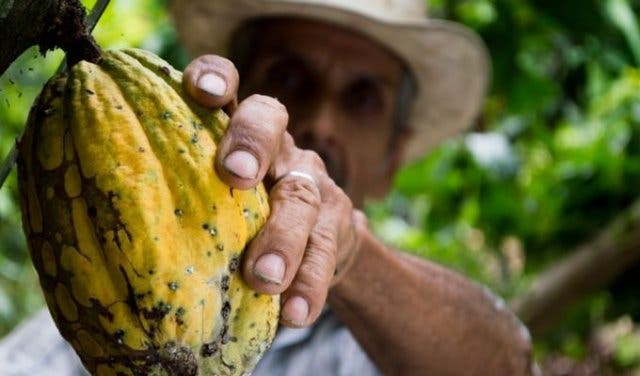 6 Sunset Avenue Llandudno in Cape Town | christi@hellohappiest.com | cacao ceremony website
THE WINE YOU'RE WITH ON FIRE
Behold the views of the Stellenbosch Kloof Valley as you arrive at your picnic set-up on the lawn at The Bakery at Jordan Wine Estate. There's plenty to see because the Psychedelic Theatre will bewitch you with a magical fire show. Chef Thys Esterhuysen has curated a picnic basket filled with treats from The Bakery. Your feast includes freshly baked breads, paté, spreads, charcuterie and cheese. The treats continue with smoked snoek and melon salad, grilled and marinated pineapple skewers with cilantro and a citrus dressing, and a Tarte Tatin of apple, roasted shallot, bacon and goat's cheese in a buttery pastry. Save some space to end sweetly with tiramisu at Jordan Wine Estate.
Time: 14 February, from 7pm
Price: R850 book online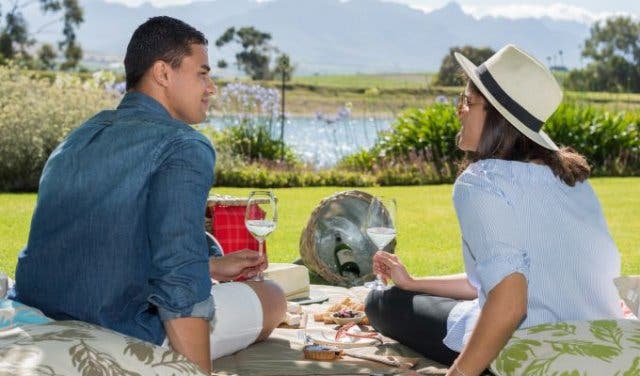 Stellenbosch Kloof Road, Vlottenberg, Stellenbosch | thebakery@jordanwines.com | +27(0)21 881 3004 | Jordan Wines website
TAKE YOUR LOVE ON A ROAD TRIP
Here's one way to get the full Cape Town experience: Hire a car. You get to stop and take in the breathtaking landscapes of Cape Town at your own leisure and for your own pleasure. AroundAboutCars is running a competition for Valentine's Day where you can win a two-day car rental voucher, a one-night stay for two at Cape Point Villa and a therapeutic massage at Healing Art Studio in Scarborough all to the value of R2 250 with AroundAboutCars.
Time: 7 days a week. Bookings for weekdays: 8am–8pm; and on weekends and holidays: 8am–1pm
Price: On request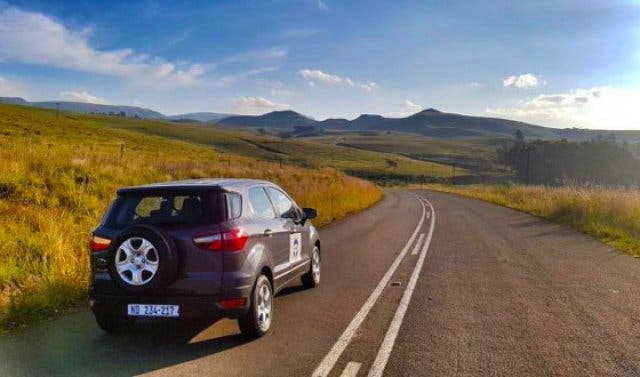 20 Bloem Street, Cape Town | info@aroundaboutcars.com | +27(0)21 422 4022 | Around About Cars website
MASKED SPEED DATING WITH LIVE MUSIC AND WINE
Frogitt & Vonkel Wine Bar in Bree Street is tempting you with two options this Valentine's Day. In the main bar, you could enjoy a romantic evening with live music from 9pm, plus you'll receive complimentary chocolate with your first drink. In the tasting room, singles may take part in organised speed dating. Participants receive bubbly on arrival, a masquerade mask and finger food at Frogitt & Vonkel Wine Bar.
Time: 14 February, speed dating from 7pm
Price: Free entry to the main bar or R150 at the tasting room, booking essential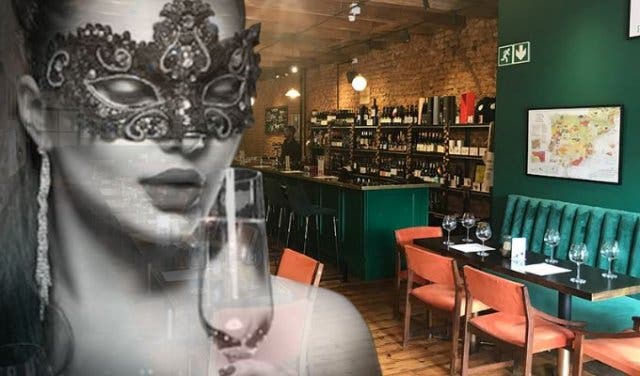 103 Bree St, CBD, Cape Town | winebar@frogitt.co.za | +27(0)21 888 8800 | +27(0)87 898 2206 | Frogitt & Vonkel website
SUPPORT PUBLIC ART IN A LOCAL COMMUNITY
Check out the skills of local and international mural artists who will be painting large murals to beautify Salt River and help share community values through art. This is the fourth edition of the International Public Art Festival (IPAF) and it will bring the number of murals in the area to over 100 for everyone to enjoy. On 12 and 13 February, from 2pm, you may enjoy free street art tours. On 14 and 15 February from 10am, you can browse the street art market and go on more free tours at the International Public Arts Festival.
Time: 12–16 February
Price: Free entry

Me'Kasi Kafé, 289 Victoria Road, Cape Town | hello@ipafest.co.za | +27(0)71 370 1246 | IPAF website
CREATE YOUR OWN CHOCOLATE EXPLOSION
Learn culinary skills to create a chocolate explosion cake that you can take home. Upstairs from Grub & Vine on Bree Street, you'll find The Chef's Studio - an industrial space kitted out with state-of-the-art cooking stations. This is where Katelyn Williams, blogger and author of Chocolate will be hosting a chocolate masterclass. Guests will make the Chocolate Explosion Cake and learn how to temper chocolate, plus they'll get to taste Katelyn's new range of chocolates which will be available for purchase at Chef's Studio at Grub & Vine.
Time: 15 February, 9am–1pm
Price: R1200, includes snacks, welcome drink and the cake made in class to take home, bookings online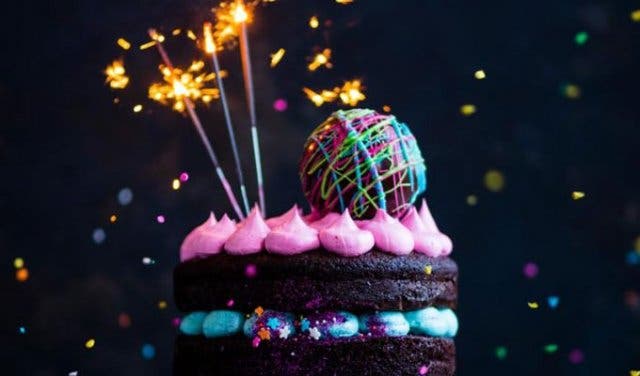 Grub & Vine and The Chef's Studio, 103 Bree Street | info@mattmanningchef.com | +27(0)87 898 2207 | Grub & Vine website
WIN A RECORDING OF YOUR OWN LOVE STORY
Enjoy an acoustic, country-styled performance of original love songs by local songstress Amy Tjasink, who was a 2019 finalist on The Voice SA. The audience will be able to request songs and can even dedicate a special song to a special someone by putting in a request on the Facebook event page. One couple stands the chance to win a recording of their own love song written especially for them by Amy. You can enter this romantic competition on the same Facebook event page.
Time: 14 February, 7pm–10pm
Price: R120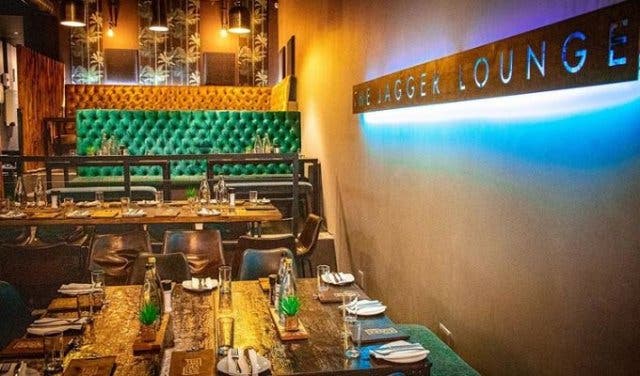 74 Shortmarket Street, Cape Town CBD | info@thejaggerlounge.com | The Jagger Lounge website
YOU DINE, THE KIDS RUN WILD AND FREE
It's never been a better time to be a parent! Your little ones can run amok in a separate safe environment as you enjoy a romantic Valentine's dinner. There's ping pong, foosball, colouring-in, playdough, and movies. The family-friendly a la carte menu has been created with love and some liquid courage for the adults at the Oui Bar at Radisson RED.
Time: February 14, 5pm – 9pm
Price: Free entry, but reservations are required; a la carte menu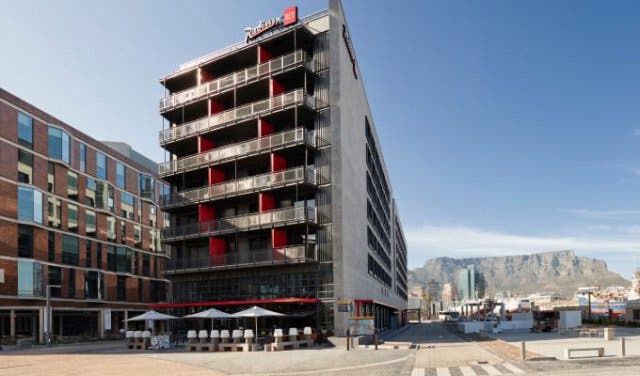 Radisson RED Oui Bar, Silo 6, Silo Square, V&A Waterfront, +27(0)87 086 1578, baxter@radissonred.com
A FOOD-FILLED ROAD TRIP TO SWELLENDAM
The rustic Rotterdam Boutique Hotel in Swellendam is an incredible location for a weekend getaway, or a wedding. This is where chef Josh Conradie (2014 finalist of kykNET's popular cooking show Kokkedoor) makes country-style food to complement the rustic setting of lush grounds, tall oak trees and mountain views. Kick off with a welcoming glass of bubbly and prawn appetisers. The Valentine's menu features avocado mousse served with smoked chilli mayonnaise or Parma ham with grilled peaches, honey and Parmesan shavings for starters. Mains follow with salmon trout and a beetroot and rose sauce alongside saffron creamed potato and baby vegetables; or a rack of lamb with minted jus and fondant potato and baby vegetables; or venison loin with port, cranberry and pomegranate sauce served on soft polenta with baby vegetables. The dessert will be a decadent surprise for the table to share at Rotterdam Boutique Hotel.
Time: 14 February
Price: R325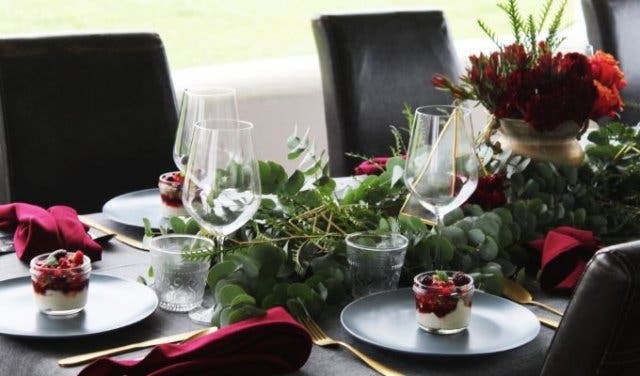 Rotterdam Boutique Hotel, Olivedale Rd, Buffeljags River Swellendam | chef@therotterdam.co.za |+27(0)82 671 3548 | Rotterdam Boutique Hotel website
INTERACTIVE DINING WITH APHRODISIACS
Preparing a meal with your partner can be a bonding experience, which is why you should book a spot at The Chef's Studio this Valentine's Day. Chef's Matt Manning will be hosting and his interactive dining experience, One Ingredient, will focus on and celebrate one ingredient over five courses. Each course will be paired with wine. You'll get to make two of the courses with the chef who will guide you every step of the way at Chef's Studio at Grub & Vine.
Time: 14 February, 7pm
Price: R750, book online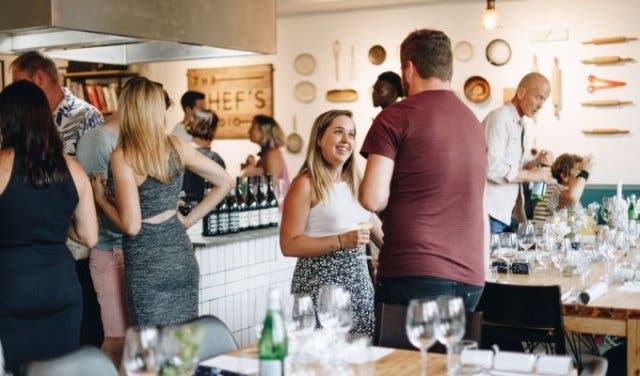 Grub & Vine and The Chef's Studio, 103 Bree Street | info@mattmanningchef.com | +27(0)87 898 2207 | Grub & Vine website
SHARE SAKE AND MOCHI
The warm glow of Tjing Tjing House is like a beacon on a dark night, inviting you to step inside. Once in, you are transported to another time and place – one of old and modern Tokyo, where the sights, smells and sounds suggest that your food fantasies are about to come true. Order a box of handmade mochi – chewy rice cakes, popular in Japan, filled with interesting flavours, such as rose and strawberry, date caramel, coconut and apricot, yuzu raspberry and more to share at Momiji Lounge. You could also try Otsumami (bar snacks) at the Rooftop bar at Tjing Tjing.
Time: 14 February from 5pm
Price: R85 for a sharing box of mochi (Japanese dessert) or R150 for the mochi box plus a carafe of sake to share. Prior reservations for your mochi sharing box at Momiji Lounge essential via info@tjingtjing.co.za.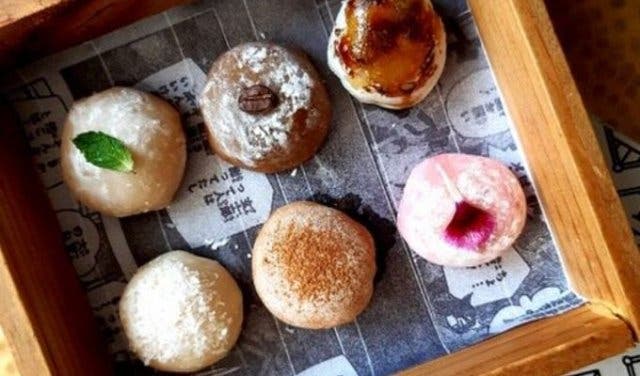 165 Longmarket Street, Cape Town City Centre | info@tjingtjing.co.za | +27 (0)21 422 4920 | +27 (0)21 422 4374 | Tjing Tjing website
STARGAZING AND MOVIE VIEWING ON A WINE FARM
Cuddle up under the stars and lean back with a welcome drink and a slab of Frey chocolate at The Galileo Open Air Cinema's screening of About Time at the Nooitgedacht Wine Estate in Stellenbosch. You can opt for a picnic and a bottle of wine. Idols runner-up Ezra Lingeveldt will also be attending to entertain you. Take part in the interactive games such as hula hooping or boules, or be captured in the roaming photo booth before the movie begins. Toast to love with this comedy-drama starring Mary (Rachel McAdams) at The Galileo Open Air Cinema.
Time: 14 February, gates open at 5pm and movie starts at 8pm
Price: R250 (includes backrest, blanket, welcome drink, heart lollipop, Frey chocolate and themed décor).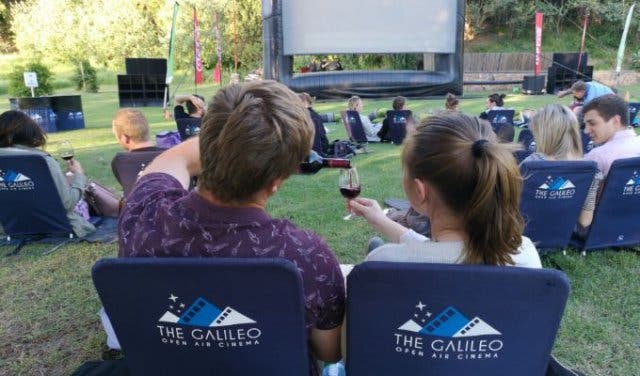 Nooitgedacht Wine Estate, R304, Koelenhof Road, Stellenbosch | hello@thegalileo.co.za, +27(0)71 471 8728 | The Galileo website
ENJOY A STROLL AT THE CONTEMPORARY ART FAIR
Why not walk around an art exhibition with your loved one and admire beauty? The eighth edition of The Cape Town Art Fair highlights contemporary art. Different curators ensure that emerging artists are also represented along with art representing cutting-edge works globally. Be sure to look out for an exciting public programme that includes screenings, walkabouts with the artists, engaging talks and more at the Cape Town Art Fair.
Time: 14 February –16 February, 11am-7pm
Price: R60–R300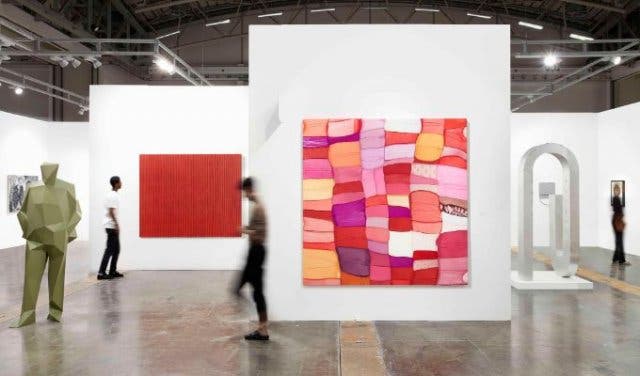 Cape Town International Convention Centre (CTICC), Convention Square, 1 Lower Long Street, Cape Town| +27(0)21 702 2280 | Cape Town Art Fair website
A SONG AND DANCE WITH YOUR SUPPER
Stardust is hosting a grand celebration for Valentine's Day. You can expect performances by singing and dancing waitstaff. During the month of love, couples receive a free glass of Pongracz on weekdays. Dinner and dessert is set to be a mouth-watering affair at Stardust dinner theatre.
Time: From 8pm
Price: R490

Stardust Theatrical Dining, 118 Sir Lowry Road, Cape Town | admin@stardustcapetown.com, +27(0)21 462 7777, +27(0)21 462 4444 | Stardust website
SIX COURSES ON THE SQUARE
Overlooking Greenmarket Square, the historical building's O'taste restaurant offers a dining experience fit for romance, and the location is right in the city centre. Tuck into a special dinner for two to celebrate. Choose from starters such as crispy squid with lime salsa, wild rocket, chorizo and paprika aïoli, or delightfully bright palate cleansers like lime yoghurt granita. Follow up with a grass-fed beef rump with mushroom, preserved onion, pickled berries and red wine jus. Or order the line fish and smoked snoek frikkadel with sautéed fennel shavings, spring onions and a caper beurre blanc. You can share a chocolate fountain with fruit skewers, cake pops, and chocolate-dipped strawberries for dessert. Enjoy being in the heart of the city and all it has to offer at ONOMO Hotel Cape Town.
Time: 14 February from 6pm
Price: R500 per couple including a bottle of sparkling wine

10 Greenmarket Square, City Centre | +27 (0)21 423 2050 | Onomo website
2-FOR-1 BUBBLY ALL DAY
Ever done a horizontal wine tasting? How about a blind tasting? Maybe you'd like to pair that with firecracker duck or kudu carpaccio. In Hermanus, there's a place with this kind of once-in-a-lifetime wine and gastronomic experiences. It's called The Wine Glass, a restaurant and wine bar where you can taste from their almost 100 wines exclusive to the Walker Bay region. On Valentines Day, enjoy a tasting and a meal, and take advantage of the 2-for-1 special on bubbly all day at The Wine Glass.
Time: 14 February, 8am–late
Price: According to menu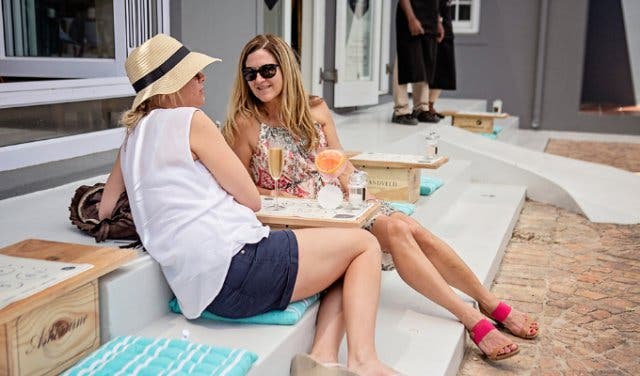 2 Harbour Road, Hermanus | +27 (0)82 082 0007 | The Wine Glass website
A-HA REUNITES WITH CAPE TOWN 26 YEARS LATER
A-ha is a Norwegian band that has been belting out hits since 1982. This will be the first time since 1994 that the band is visiting South Africa. All attendees are invited to bring blankets and cushions for a comfortable concert experience. Umbrellas are permitted in allocated zones on the side or at the back. Food and drinks will be on sale at the venue and there is plenty of secure parking. Golden Circle ticket holders will have access to an exclusive bar and toilets. The event is accessible to those of differing abilities and for assistance, you may contact disabledaccess@breakoutevents.co.za.
Time: 14 February, from 5pm
Price: From R595, book online


Green Point Track, Fritz Sonnenberg Avenue | info@breakoutevents.co.za
FINE DINE THEM OFF THEIR FEET
Don't be fooled by the casual name. Grub & Vine is not your average Bree street bistro. It is casually elegant paired with Chef Matt Manning's flair for creating refined dining experiences, and is ideal for treating your loved one with a five-course set menu on Valentine's Day. Matt will keep you in suspense about the specifics of the menu, but you can be sure it will be delectable. Choose the five-course set menu with or without wine pairing at Grub & Vine.
Time: 14 Feb from 6pm
Price: R750 – R1250 book online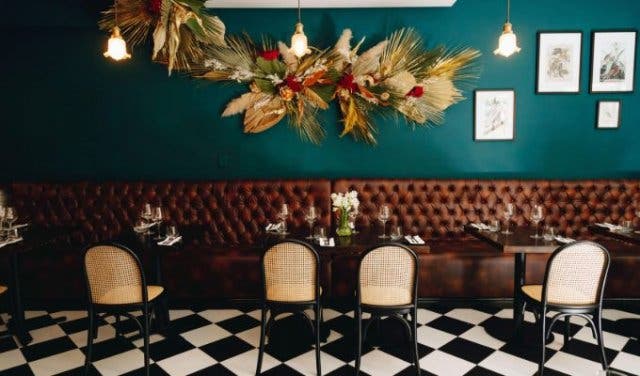 Grub & Vine, 103 Bree Street | info@mattmanningchef.com, +27(0)87 898 2207, Grub & Vine website
WINE AND HEARTS PAIR WELL TOGETHER
Situated between the mountains of Stellenbosch and the rolling Polkadraai Hills, Kanu Wines has relaunched with a fresh look and feel. The new oriental pairing is a surprise guided by your waitron. Order a food and wine pairing over Valentine's weekend and enjoy a complimentary glass of red or white wine for you and your partner.
Time: 14–16 February, 9am–4pm
Price: R125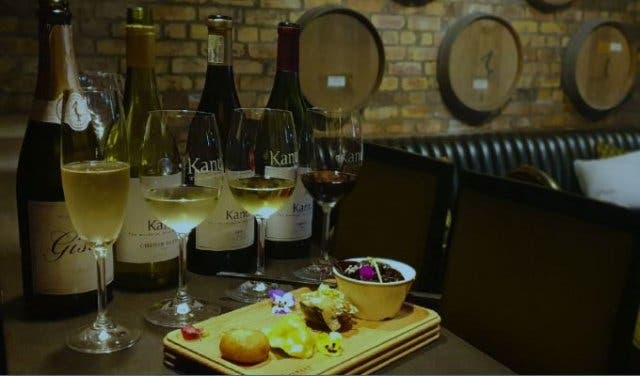 R304, Stellenbosch | info@kanu.co.za, +27(0)21 865 2488, Kanu website
SEASIDE BLISS WITH 20% OFF YOUR HOTEL BOOKING
Kick off your evening sipping refreshing cocktails while admiring the sunset at Blowfish Restaurant in Table View. Next, share the oysters and bubbles special. Did you know that eating oysters can boost levels of dopamine, a hormone that heightens libido in men and women? Then, head to the seafood counter and build your own platter for two. Order dessert via room service and indulge in the privacy of your hotel room at the on-site Dolphin Beach Hotel. Wake up to the views and sounds of the ocean, and refuel with a continental breakfast buffet. And if you are not quite ready to bid farewell, end your rendezvous with a massage at the spa next door to Blowfish.
Time: Hotel discount redeemable in February 2020
Price: 20% discount on bookings for Dolphin Beach Hotel in Table View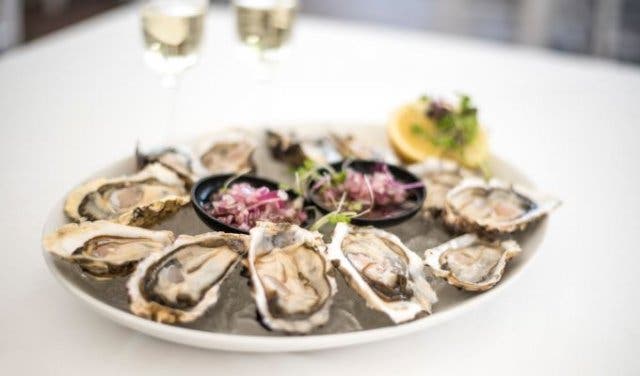 1 Marine Drive, Table View | info@blowfishrestaurant.co.za | +27 (0)21 556 5464 | Blowfish website
LAUGH AWAY ALL THE SOPPY FEELS
Local comedians will be making fun of 14 February celebrations at the Anti-Valentines Day Comedy Show. Tickle your funny bones with Mel Jones as the MC and KG in the spotlight, who will be backed by Simba (Zim) as the open mic act and Reagen Allen as support. Come for dinner and drinks, share a table as well as love and laughter at Cape Town Comedy Club.
Time: 14 February, dinner from 6pm, happy hour 6–7pm, show starts 8:30pm
Price: R140 book online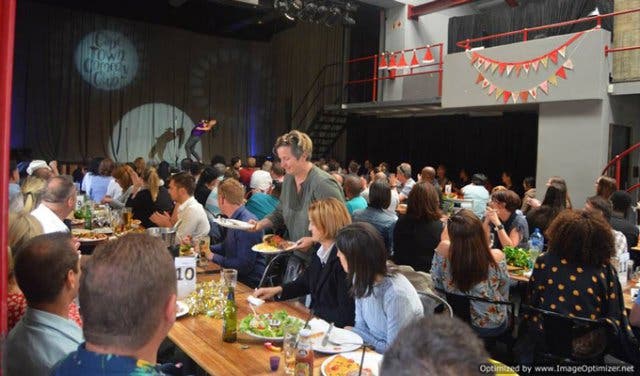 6 Dock Road, The Pumphouse, V&A Waterfront | info@capetowncomedy.com | +27(0)21 418 8888, +27(0)79 495 3989 | Cape Town Comedy Club website
FLASH YOUR BEST SMILE
Embrace Dental Wellness Teeth Whitening Studio, a dental hygiene practice in Durbanville, wants you to flash your pearly whites confidently during the month of love. You can save 20% when you book a one-hour professional teeth whitening treatment. The practice is also giving away a free cavity check-up with every scale and polish (teeth cleaning). In addition, you can get a free 15-minute whitening consultation any time.
Time: Monday–Sunday, 8am–6pm; until 29 February 2020
Price: Teeth whitening: R3300 less 20%; scale and polish: R630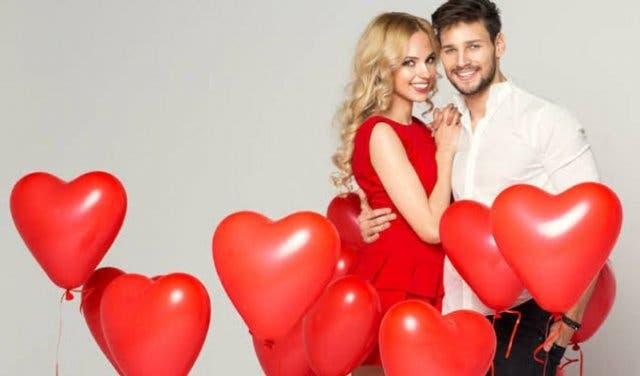 No 5, Constantia Cres, Stellenberg | +27(0)72 041 2460 | jackietuis@yahoo.com
CELLO MUSIC AND AN EROTIC MENU (OYSTERS INCLUDED)
Oysters have a reputation as an aphrodisiac. Blame it on Casanova, the famed 18th-century beau. Legend has it that he indulged in oysters every day to maintain his vitality. Head to Haskell Vineyards for a set menu loaded with aphrodisiac-rich foods paired with live classical cello music. The menu includes beautifully plated oysters, thyme whipped goats cheese with prosciutto and figs, Shichimi togarashi Norwegian Salmon with avocado cream, and plenty more. End on a high note with a Valrhona dark chocolate pave and popcorn ice cream at Haskell Vineyards.
Time: 14 February, from 6:30pm onwards
Price: R495 per person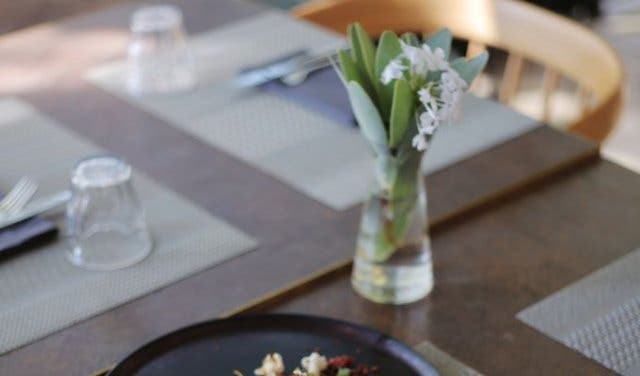 Annandale Rd, Lynedoch, Stellenbosch | longtable@haskellvineyards.co.za | +27(0)21 881 3746 | Haskell Vineyards websit
BOND DURING A THRILLING ADVENTURE (AND GET 12% OFF)
Whether you're a nature lover or an adrenaline junkie, seeing a shark in its natural habitat is an experience that will leave you with memories to last a lifetime. White Shark Diving Company (WSDC) wants you to experience it with someone special during February for 12% less than usual. You can have this memorable adventure when you head out to do shark cage diving in Gansbaai.
Time: Valid for trips booked between 1–19 February
Price: R1800 per person (usually R2050)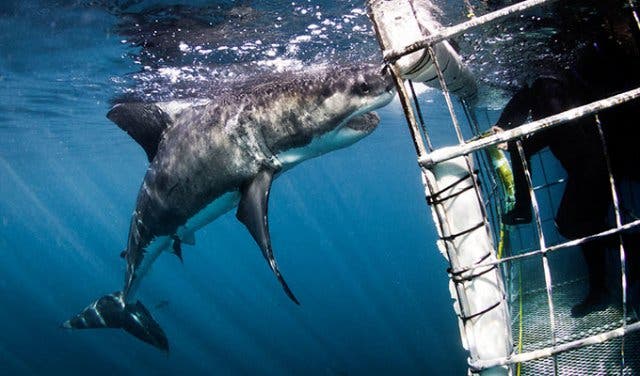 9 Kus Drive, Kleinbaai Harbour, Gansbaai | info@sharkcagediving.co.za | +27(0)82 559 6858 | WSDC website
ALL YOU NEED ARE FIGS, CHOCOLATE AND CHEESE
African Relish is a recreational cooking school in the Karoo with a deli and Chef's Café restaurant. Valentine's dinner will be served on the verandah overlooking an olive orchard. The menu will revolve around Prince Albert local produce and seasonal fruit such as the Adam figs from Weltevrede farm, plus cheeses from Gay's Guernsey Dairy. And with fig season in full swing, it makes sense to celebrate with dishes like whipped goat's cheese and baked figs, and a honeyed fig and curd cheese tart. Guests will receive a decadent heart-shaped chocolate cake to take home after their time at the African Relish cooking school.
Time: 11 – 16 February
Price: R875 per person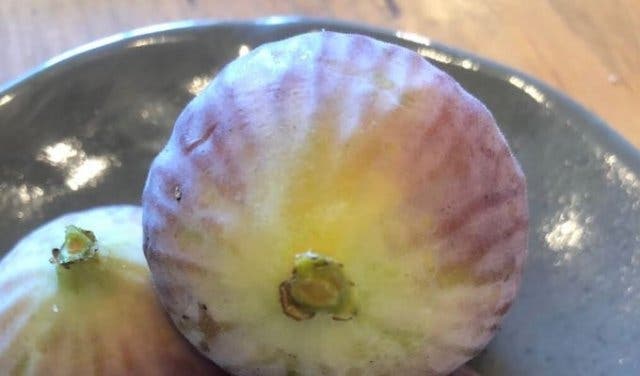 34 Church Street, Prince Albert | foodies@africanrelish.com | +27(0)23 541 1381 | African Relish website
A GIN AND FOOD PAIRING, PLUS LIVE MUSIC
Catch the sunset at Sea Point promenade along with a soundtrack of live jazz by a resident band to soften the mood. Try different gin and tonic concoctions topped off with bespoke mixers and fresh African botanicals, each paired with a scrumptious meal at Sotano Mouille Point. Canapés and shared starter plates launch the foodie journey, followed by a choice between aged grilled sirloin or crayfish tail. The dessert plate for two sees you sharing chocolate truffles, cheesecake, fresh berries, and vanilla bean custard at Sotano Mouille Point.
Time: 14 February, seatings at 6:30pm and 8:30pm
Price: R495


Sotano Mouille Point 121 Beach Road, Mouille Point | info@sotano.co.za | +27(0)21 433 1757 | Sotano website
JOL WITH GIN FOR LESS 20%
The Gin Jol invites you to indulge for less with your loved one or best friends on Valentine's Day. On your tour, you'll visit three gin distilleries and taste unique spirits. Fill the gap with a pairing of biltong, nuts, and chocolate with gin before enjoying a cocktail (made with gin, of course) at a secret spot. The experience lasts for four to five hours and includes plenty of party snacks along the way. You can score 20% off the regular price of the Gin Jol if you book before 14 February and then you can take the tour any time in 2020 with Kiff Kombi Tours.
Time: Any date, 1:30pm
Price: 1000pp–R1800pp less 20% if you book before 14 February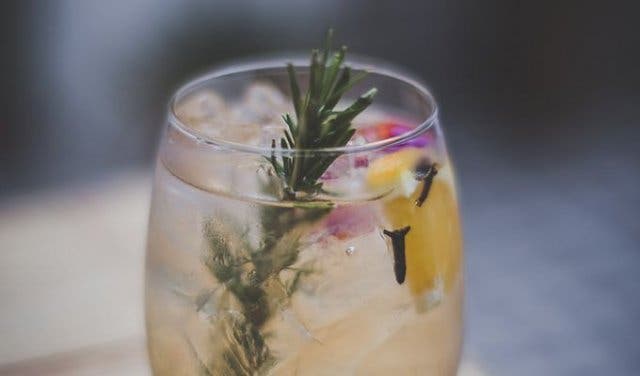 Hostel/hotel pick up (in City Bowl area)| bookings@kiffkombitours.co.za | +27(0)72 213 3888 | Kiff Kombis website
BUBBLES AND PRIZES AT BELUGA
A classy restaurant, laid-back background music, tip-top service, and fine food is a recipe for success for a Valentine's treat. Beluga will be offering a set three-course menu with individually priced items including some of Beluga's favourites from the à la carte. You may choose from only starters or all three courses with dishes ranging from oysters and crayfish to ostrich fillet and crème brûlée. You'll receive a complimentary welcome glass of bubbly, plus you can stock up on Boschendal bubbly at a special price. There are prizes to be won during the evening such as vouchers for Different By Design Jewellery, teddy bears, photo frames and more at Beluga Restaurant.
Time: 14 February, from 6 pm
Price: R75 – ±R600, Booking is essential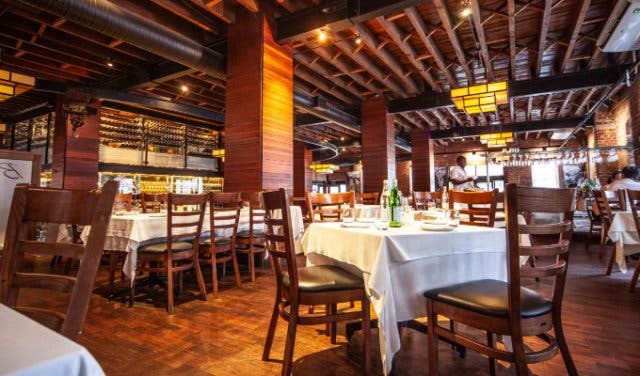 The Foundry, 70 Prestwich Street, De Waterkant, Cape Town | info@beluga.co.za | +27(0)21 418 2948 | Beluga website
GLAMPING, ESCAPADES AND MASSAGES
What's better than glamping? Glamping with fun, luxury surprises thrown in, especially for the month of love. Book a couples' stay at Doolhof and get a massage for two in the tent. Take the family to Oakhurst and explore the Wilderness on horseback or by bike, or take a Kruger adventure at Mackers on the Sabie River. Book for two nights or more in February at any camp and you'll receive a complimentary breakfast and bubbles at Africamps.
Time: Any time in February
Price: Various, book online, use the code #GlampingLove in the special requests section. Bookings required two weeks in advance of your stay.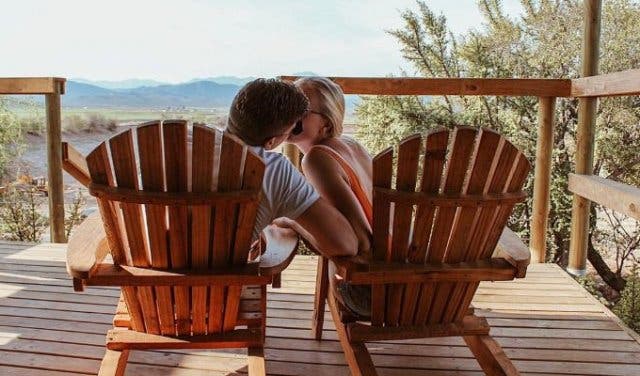 Various locations in South Africa | hello@africamps.com | +27(0)21 300 5694 | Africamps website
TOAST THE GOOD LIFE IN CAMPS BAY
Celebrate love with a romantic dinner at The 41. You can expect views of Camps Bay Beach, delicious food and soulful live entertainment by Laz B. The à la carte menu invites you to choose from fresh seafood, steaks, burgers and pizzas. A complimentary glass of Mumm Grand Cordon, composed of Pinot Noir Chardonnay and Pinot Meunier base wines, will be handed out on arrival. And plan for the bubbles to continue to flow because Mumm Grand Cordon and Mumm Olympe Rose will go for a special price at The 41.
Time: 14 February, from 6:30pm
Price: According to menu and R899 per bottle of Mumm Grand Cordon and Mumm Olympe Rose, or by the glass at R170


41 Victoria Road, Camps Bay| info@the41.co.za | +27(0)21 437 0558 | The 41 website
25% OFF PLUSH HOTEL ROOM, PLUS 20% OFF A COUPLE SHOOT
Cartel House Hotels offers deluxe rooms in the city centre. In the spirit of romance, you'll get a turndown service with rose petals on the bed, a bath bomb, and MCC, plus you'll receive 20% off a couples shoot with Christelle Mouton photography. Your booking also gains you the key to the Cartel Members Club which allows access to the Inner City co-working spaces across three locations and private spaces like a magnificent panoramic-view rooftop pool and bedecked lounges at Cartel House Hotels.
Time: For bookings and stays until 25 February
Price: Use the voucher code LOVE2020 to get 25% off your booking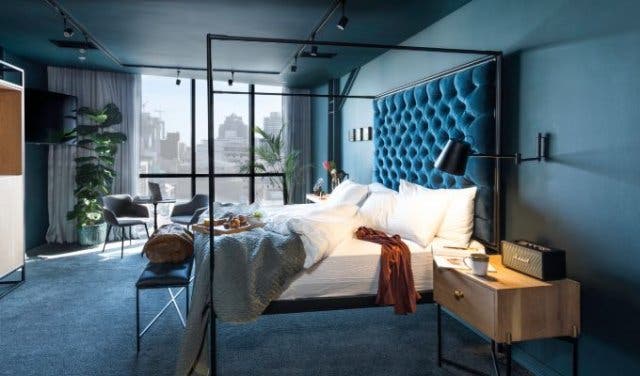 Three CBD locations | +27(0)21 824 1781 | info@ideascartel.com | Cartel House Hotel website
A GAME DRIVE UNDER THE AFRICAN SUN
Watch the sky turn beautiful shades of red, yellow and orange during a 90-minute sunset game drive through the Vredenheim fields in Stellenbosch. The open safari vehicle drive will end at the Big Cats Park, where guests can enjoy a glass of Vredenheim craft gin or share a bottle of Merlot and tuck into a cheese board at Vredenheim Animal Farm.
Time: 14 and 15 February, from 5:30pm
Price: R350 per person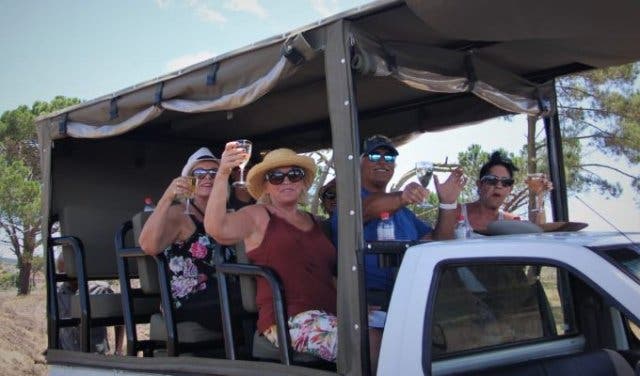 Vredenheim Farm, Baden Powell Drive, Stellenbosch | adventures@vredenheim.co.za | +27 (0)60 387 5593 | Vredenheim Animal Farm website
CYCLE, SIP, REPEAT FOR 21% LESS THIS FEBRUARY
Here's one for those adventurous couples out there looking for something exhilarating. This electric bike tour starts at the new trail centre in Lanzerac Wine Estate and explores the hidden pathways of Stellenbosch. Admire the scenic beauty of age-old vineyards in the Cape winelands region and enjoy wine tasting experience at Rustenberg Wine Estate to finish off the two-hour expedition with Vine Bikes.
Time: Valid for tours in February, book online
Price: R550 per person including your wine tasting (usually R700 with tasting for your own account)


1 Lanzerac Road, Karindal, Stellenbosch | scootours.capetown@gmail.com | +27(0)82 776 0557 | Vine Bikes website
18 HOLES OF GLOW-IN-THE-DARK GOLF FOR COUPLES
A fun and lighthearted activity can take your relationship to new worlds new levels. Go on a 3D adventure to outer space when you play 18 holes of glow-in-the-dark mini golf with your partner. Your booking includes 3D glasses and a special surprise gift for your Valentine (valued at R60) at Glowing Rooms.
Time: 14 February, 1pm–8pm
Price: R250 per couple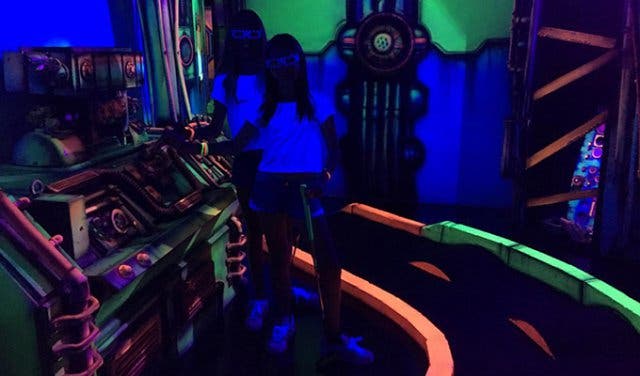 The Gallery, Milnerton Cape Town | info@glowingrooms.co.za | +27(0)21 551 2244 | Glowing Rooms website
GET YOUR ROCKS OFF
You'll hear interesting stories when you go on the Shimansky Diamond Experience at the Clocktower at the V&A Waterfront, gaining a unique and interesting insight into the world of diamonds. Did you know that to form, be mined and then shaped into a sparkling stone and set, takes about 3.3 billion years? Browse everything from 0.437-carat Solitaire Studs set in 14K white gold to 0.5-carat Millennium Earrings set in 18K white gold at Shimansky.
Time: Monday–Sunday, 9 am–9pm
Price: From R8495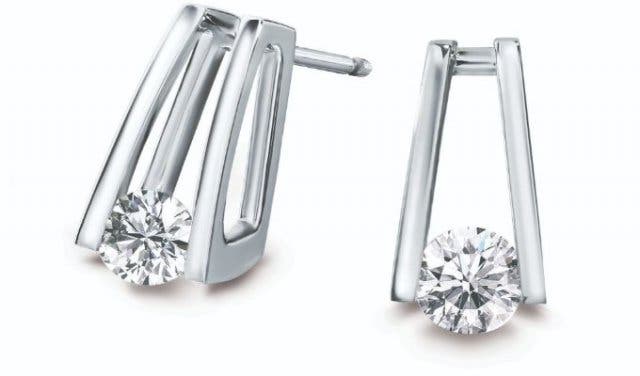 Level 1, The Clock Tower, Waterfront |enquiries@shimansky.co.za | +27 (0)21 421 2788 | Shimansky website
GIN AND BERRY LOLLIES, LIVE MUSIC AND SUNSET
Much like the Sea Point Promenade it presides over, Strolla Restaurant & Bar is elegantly casual and has great sea views. This love story pairs three courses with three gin and tonic delights. Creative canapés and starters including vegetarian options are followed by a palate cleanser of gin and berry lollies. Mains include a choice of catch of the day, beef tenderloin, or pumpkin tortellini. Dessert is a chocolate indulgence with pink gin and raspberry gelato at Strolla restaurant.
Time: 14 February, seatings at 6:30pm and 8:30pm
Price: R495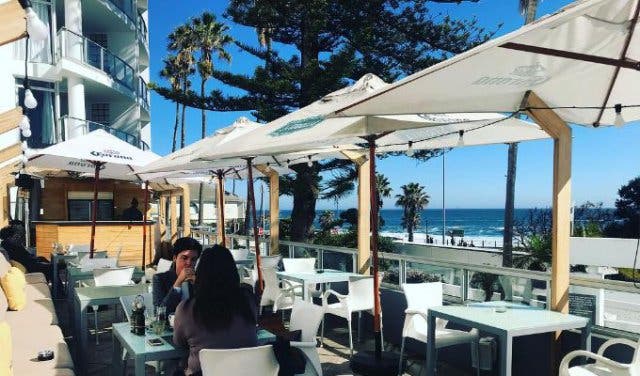 313 Beach Road, Sea Point, Cape Town | info@strolla.co.za | +27 (0)21 430 7778 | Strolla website
DREAMY ROOFTOP BAR AND LOUNGE
The Ghibli Bar and Pool Terrace rooftop lounge at Radisson Blu Hotel and Residence Cape Town levels up into a romantic soirée complete with fairy lights and a dance floor. Dance the night away under the stars after a three-course gala of shared meals such as spicy tandoori pork belly bites, lamb shank croquette, prawn and roast garlic ponzu salad, and white onion samp risotto. End on a high note with chocolate mousse and caramel jasmine tea panna cotta at Radisson Blu.
Time: 14 February from 6pm
Price: R375 pp


22 Riebeek Street, Cape Town | bookings.capetown.residence@radissonblu.com | +27(0)21 467 4000 | Radisson Blu Residence website
BREATHTAKING VIEWS OF THE ATLANTIC OCEAN
Arrive by car, boat or helicopter (there's parking for all three) at Shimmy Beach Club. This oceanfront hotspot has plenty to offer everyone from the laidback reveller to the die-hard party animal. Celebrate the day of love with a five-course meal. Tease the palate with a black mushroom biltong with peppered chevin, balsamic strawberry and wild rocket amuse-bouche, followed by a smoked kudu carpaccio starter and a palate-cleansing sorbet. Fill up on a main course of seven-spice seared tuna loin, and for dessert try the frozen raspberry and coconut parfait. You'll also receive a complimentary glass of Graham Beck bubbly, live music, and marvellous ocean views at Shimmy Beach Club. Whether you're looking to enjoy the food, laze by the pool, or have an all-night jol, you'll find the ultimate lifestyle location at Shimmy Beach Club.
Time: 14 February, from 6 pm
Price: R480 p/p
12 South Arm Road, V&A Waterfront, info@shimmybeachclub.co.za, +27(0)21 200 7778, Shimmy website
GIN AND JAZZ LOVE YOU, TOO
Set on a popular strip in the city centre, Sotano on Bree brings the romantic vibes of the Mediterranean to upper Bree Street. This Valentine's, the eatery pairs classy dining and cocktails with live jazz to light your fire. Begin your flavour of the evening with a welcome drink of Inverroche cocktail with Fitch & Leedes mixers and fresh African botanicals. Tuck into a set menu that includes sushi starters such as sakura crunch rolls, mains such as prawn and zucchini risotto with orange zest. Save room for the dessert of strawberry mousse crème brûlée or tiramisu and red velvet brownies at Sotano on Bree.
Time: 14 February, from 6pm
Price: R395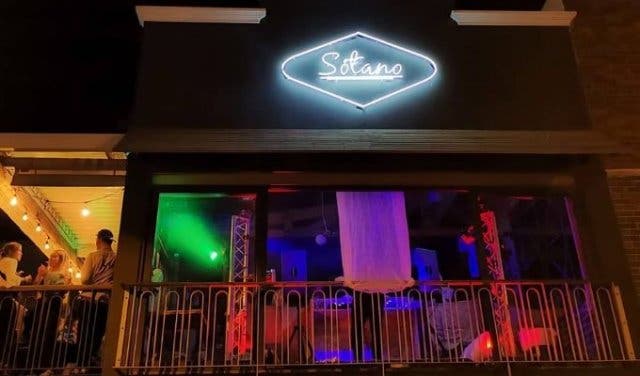 Sotano Bree, 199 Bree Street, Cape Town, +27(0)21 422 0567, bookings@sotano.co.za
SAY YES TO WINNING A DIAMOND RING
Trying to drop hints about getting hitched? Or maybe you have no idea what style of ring she would love? The experts at Cape Diamonds make couples feel relaxed while helping you choose the right cut, setting and metal to suit your style and budget. For something extra special and local, the Cape Fynbos Range is a unique collection of exquisite diamond and platinum engagement rings that celebrate the beauty of the Cape floral kingdom. You can win a diamond ring valued at R60,000 by following the instructions and completing the online questionnaire with Cape Diamonds.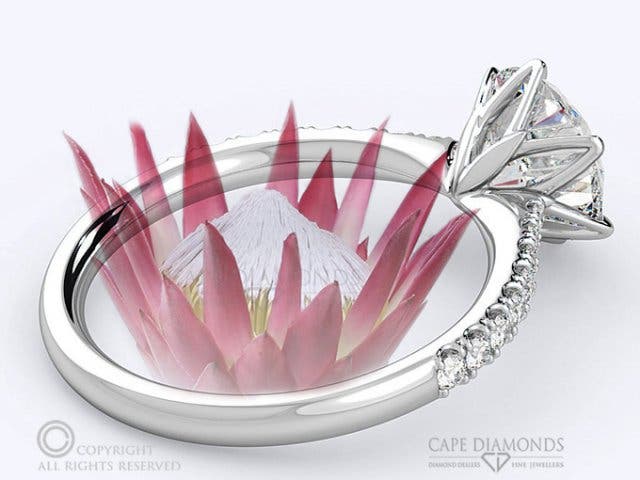 Unit 6, Victoria Junction, 57 Prestwich St, Green Point, +27 (0)21 421 5364
---
Use our events section for an up-to-date overview of what's happening in the city, suburbs and dorpies. Join our newsletter and add us to your mobile home screen for the ultimate guide to discoveries in Cape Town.
Follow and like us on Twitter ❤ Facebook ❤ LinkedIn ❤ Instagram ❤ Pinterest for updates.