Musicals And Comedy To Dance And Drama: 12 Must-Visit Theatres In Cape Town
A round-up of theatres in the Mother City worth paying a visit
From student plays to world-class productions and contemporary, thought-provoking pieces, Cape Town is home to theatre of all sorts. Take your kids to see classics like Snow White in an intimate theatre or catch an award-winning play at the city's biggest playhouses. There are also world-class ballets and musicals, along with experimental and original South African works that challenge everyday perceptions. Thespians, take note of these unique theatres in Cape Town.

AN AUTHENTIC CULTURAL EXPERIENCE
The Bo-Kaap Ghoema Theatre is a true-to-heart showcase of the cultural heritage of one of Cape Town's most beloved neighbourhoods: the Bo-Kaap. The space is small and colourful, sometimes acting as a theatre and sometimes as the Bo-Kaap Ghoema Cafe, where patrons can have a drink and a bite to eat. Catch performances in dance and music, especially choral performances by minstrels and local choirs. On occasion, the Ghoema Theatre is used as a dinner theatre, so guests can enjoy a meal while they watch the show. Pro tip: make sure you look up as not to miss the array of South African flag and rainbow umbrellas hanging from the ceiling, and make sure to check out the art on the walls.
What's on this season? Find out what's on the calendar for 2020.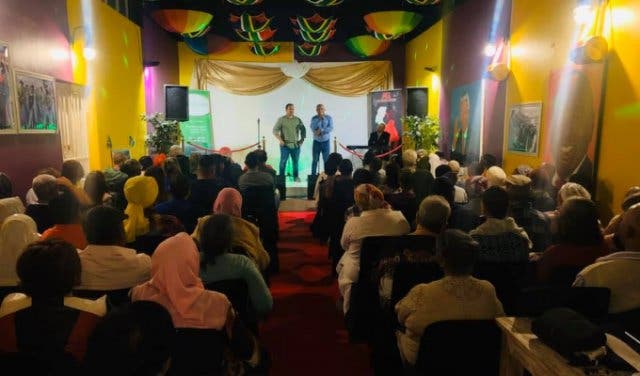 64 Rose Street | Cape Town City Centre | +27 (0)82 882 8577

WATCH A SHOW OR ATTEND THE THEATRE SCHOOL
In the heart of Stellenbosch, in a historic double-storey building, you'll find the Drostdy Theatre. It's an intimate, 240-seat theatre that showcases everything from live music and comedy to full-scale singing and acting shows. There's also a theatre school for those looking to expand their horizons in terms of music, dance, acting, and the technical aspects of theatre. Refreshments are for sale before shows and during intermissions. Discover local talent in a historic building at The Drostdy Theatre.
What's on this season? Find out what's on the calendar for 2020 .
Please note: The theatre is on the second floor and there is no elevator, but staff are on standby to help any wheelchair users.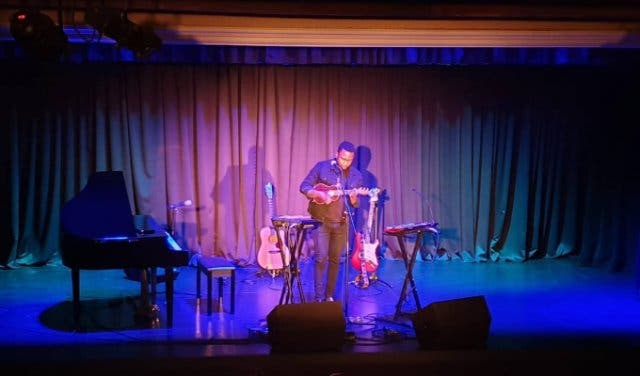 Corner of Alexander Street and Bird Street | Stellenbosch | ane@drostdyteater.co.za | +27 (0)79 699 5091

BEST PLACE TO BE WHEN THERE'S LOADSHEDDING
Popular for the smash-hit Kinky Boots and other productions, The Fugard Theatre has become a mecca for theatre-lovers across Cape Town because of the quality of productions it hosts. It's made up of two theatres and a bioscope. The theatre has hosted hundreds of thought-provoking and critically acclaimed productions over the years. The ground floor houses a bar that opens two hours prior to all performances and stays open late, and drinks are allowed into the theatre. And like they say in the industry, the show must go on; loadshedding does not affect productions, as a generator fully powers the theatre. Don't pass up on a memorable theatre experience with The Fugard Theatre.
What's on this season? Find out what's on the calendar for 2020.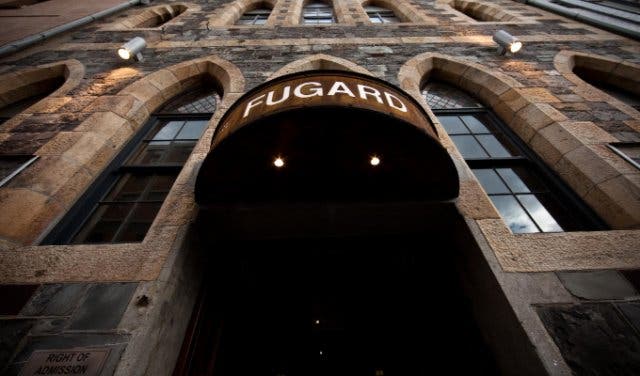 Corner of Caledon Street and Buitenkant Street | District Six | info@thefugard.com | +27 (0)21 461 4554

THEATRE, OPERA, BALLET, AND SHOWSTOPPERS
The Artscape opened its doors for the first time in 1971, and since then, has become a gathering place for theatre, opera, ballets, live music events, and even training in the booming performing arts industry. The theatre hosts countless hits like The Sound of Music, Swan Lake on Ice, and The Phantom of the Opera, along with competitions, writing programmes and festivals yearly. Plus, why not extend the fun and have dinner at the on-site Arts Café, before your show, or enjoy a glass of wine or bubbles from the bar? From indigenous theatre to international hits, there's a show for everyone at Artscape Theatre.
What's on this season? Find out what's on the calendar for 2020.


DF Malan Street | Cape Town City Centre | artscape@artscape.co.za | +27 (0)21 410 9800

THEATRE UNDER THE STARS
The Maynardville Open-Air Theatre is a Capetonian favourite, especially on balmy summer evenings when the stars are out. It forms part of Maynardville Park, and on theatre nights people pack picnics to enjoy on the lawns overlooking the duck pond. The theatre can seat 700, and it hosts Cape Town's annual open-air Shakespeare plays. You can catch a variety of ballet, comedy, Shakespeare (of course) and symphonic performances at the Maynardville Open-Air Theatre.
What's on this season? Maynardville is not putting on any shows in 2020 - but watch this space for 2021
Please note: Because the theatre is outdoors, shows are weather-dependent. Find out whether a show will continue or not by calling +27 (0)60 623 0238 (after 5pm) or +27 (0)21 421 7695 (before 5pm).


27 Piers Road | Wynberg | +27 (0)21 421 7695

KIDS' ENTERTAINMENT THAT WON'T BREAK THE BANK
For a unique kids' entertainment experience, you have to check out The Rainbow Puppet Theatre, one of the only permanent puppet theatres in the country. Head to the Constantia Waldorf School on a Saturday morning (from 10am and 11:15am) to see performances inspired by the classic fairy tales of the Grimm Brothers, such as Snow White and Hansel and Gretel (don't worry, they've been reimagined to be entirely kid-friendly). The theatre has five permanent puppeteers and can seat up to 80 people. Tickets are R25 per person and you can buy them at the door; just keep in mind that they only take cash. If your young ones have a birthday coming up, you can be the coolest parent on the block by booking a performance by The Rainbow Puppet Theatre.
What's on this season? Find out what's on the calendar for 2020.


Constantia Waldorf School | Constantia | +27 (0)21 783 2063 | therainbow.puppettheatre@gmail.com

A THEATRE FIT FOR THE RAINBOW NATION
The Baxter Theatre Centre in Cape Town provides a stage for music, comedy, drama, and theatre to reflect the multiple cultures of South Africa, both on-stage and in the local artwork displayed in its foyers and galleries. The Baxter was one of the first theatres in Cape Town to stage multiracial and experimental work in a time of tension and censorship. Many a theatre legend has graced its stages, like John Kani and Andrew Buckland, to name two. Grab a drink (before or after the show, or during intermission) at the Long Bar on the ground floor, or tuck into a delicious buffet-style vegetarian meal at the Baxter Restaurant (open for lunch and dinner). Enjoy dinner and a show at The Baxter.
What's on this season? Find out what's on the calendar for 2020.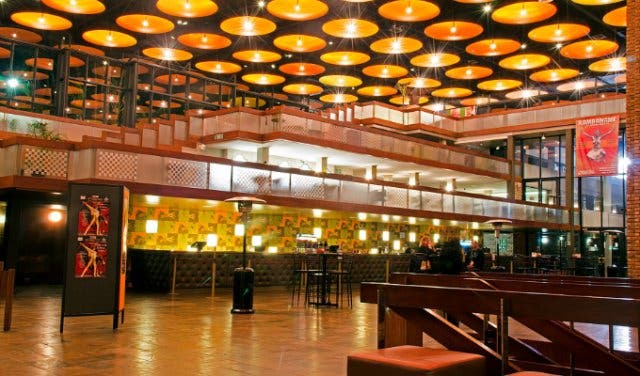 Main Road | Rondebosch | +27 (0)21 685 7880

DISCOVER UP AND COMING TALENT
The University of Stellenbosch Drama Department is not afraid to take on daunting challenges and present audiences with cutting-edge music, drama, comedy and more. It is located in the Adam Small Theatre Complex, which has a medium-sized amphitheatre-style hall that acts as rehearsal space, concert hall, and hosts numerous drama festivals and amateur theatre groups. At the nearby Stellenbosch Conservatorium (the modern white building at 45 Victoria Street), you can catch world-class pianists tickling the ivories, ensemble productions and more. Grab a glass of wine before the start of the show in the expansive, two-floor foyer. In September every year, you can catch the university residences battling it out for the title of best a capella group.
What's on this season? Find out what's on the calendar for 2020.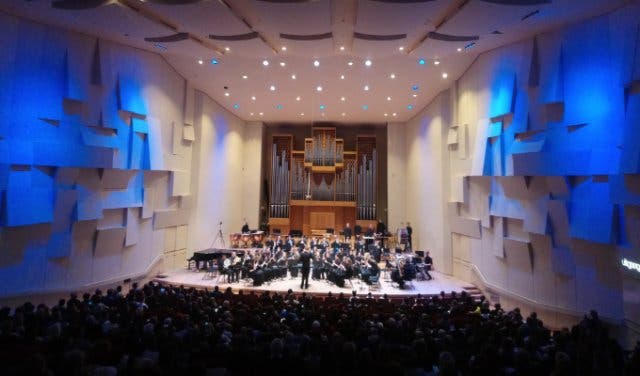 15 Victoria Street & 45 Victoria Street | Stellenbosch | artseventsinfo@sun.ac.za | +27 (0)21 808 9195

A SHOW IN CAMPS BAY
The Theatre on the Bay is the brainchild of Pieter Toerien, offering a mix of local and international drama, musicals, comedy, cabarets, music, and dance that fits any mood and persuasion. And with its prime location in Camps Bay, it's no wonder Theatre on the Bay is a hit with locals and tourists. Grab a drink with your fellow theatre-goers in the intimate foyer beforehand, or head upstairs to the Sidedish Theatre Bistro to indulge in a hearty meal. And if you're looking for rockstar treatment, check out the Billy Flynn VIP Room (with unobstructed beach views and snack platters available) at The Theatre on the Bay.
What's on this season? Find out what's on the calendar for 2020.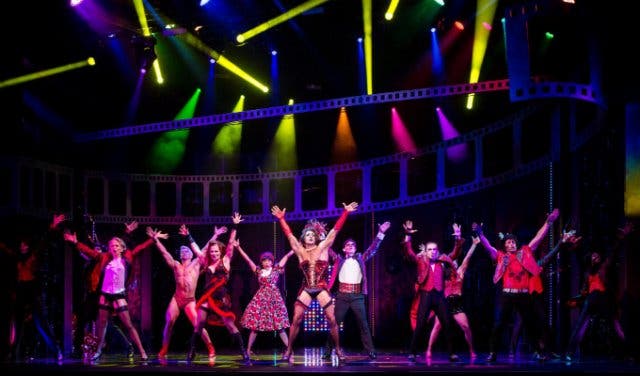 1a Link Street | Camps Bay | info@pietertoerien.co.za | +27 (0)21 438 3301

INTIMATE THEATRE EXPERIENCES IN KALK BAY
The Kalk Bay Theatre is housed in a deconsecrated church building along the neighbourhood's main drag. The intimate theatre seats 77, and also contains a restaurant that is open from 6pm and takes dinner orders until 7.30pm. (Bonus: diners have first choice of theatre seating until 7:30pm). On busy nights, expect the restaurant and bar area to be their own party, with bopping music and high energy. Note that all shows start promptly at 8:30pm, and seats are unreserved until 6pm for diners and 7:30pm for non-diners. There's also a special on Tuesdays, which offers two tickets for the price of one at The Kalk Bay Theatre.
What's on this season? Find out what's on the calendar for 2020.
Please note: If you'll be visiting the restaurant before your show, a booking is essential (you need to pay a R100 deposit, which is redeemable against your bill).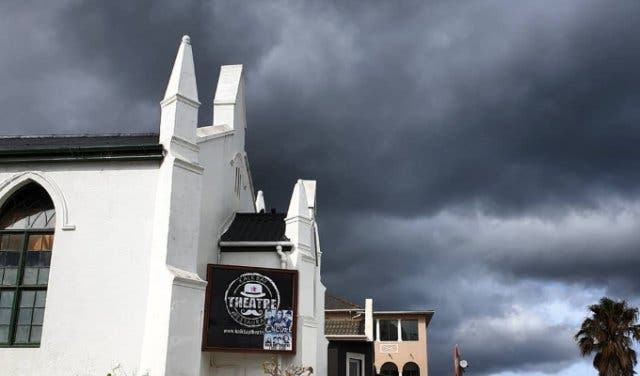 52 Main Road | Kalk Bay | kalkbaytheatre@gmail.com | +27 (0)21 788 7257

A RETRO-STYLE THEATRE IN THE HEART OF CAPE TOWN
Alexander Upstairs hosts a diverse line-up of drama, comedy, live music, palm readings and even a magic show or two, catering to visitors from every walk of life. It sits atop Alexander Bar and Cafe in Strand Street, which serves snacks and drinks and hosts the occasional quiz night. Theatre patrons are encouraged to order drinks at the bar downstairs and take them up with them for the show. If you're looking to see up-and-coming, local talent, head to Alexander Upstairs.
What's on this season? Find out what's on the calendar for 2020.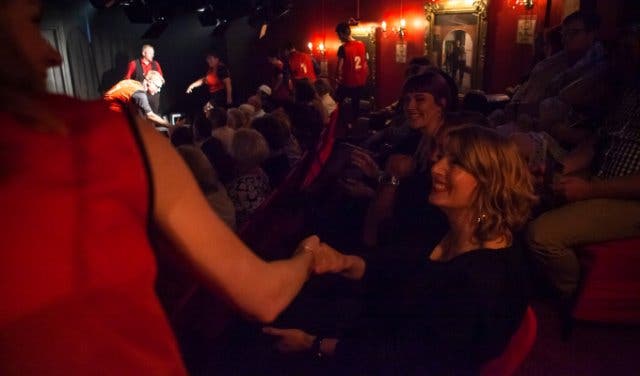 76 Strand Street | Cape Town City Centre | upstairs@alexanderbar.co.za | +27 (0)79 199 9078

A SHOW FOR EVERY MOOD
Head to Muizenberg's local theatre, The Masque Theatre, for a variety of first-class live shows. You can catch performances in dance such as ballet, drama, and music, or seminars, presentations, and film showings in the 174-seat venue. The theatre was founded in 1959 by a resident as a way to encourage voluntary participation in the arts from surrounding communities, and is now very popular amongst locals.
What's on this season? Find out what's on the calendar for 2020.
Please note: All communications for the Masque Theatre are currently being done via their Facebook page, as their website is being updated.


37 Main Road | Muizenberg | +27 (0)21 788 1898 | manager@masquetheatre.co.za

YOU'LL BE DRAWN TOGETHER LIKE MAGNETS
Magnet Theatre in Observatory curates a repertoire of original South African productions and inspirational performances, showcasing the beauty and movement of the human body: it's called physical theatre and the Magnet Theatre specialises in it. The theatre strives to challenge the feelings, beliefs and understandings of performers and patrons through historical and contemporary works that bring to life the characters and stories of South Africa.
What's on this season? Find out what's on the calendar for 2020.


142 Lower Main Road | Observatory | +27 (0)21 448 3436 | admin@magnettheatre.co.za

---
Catch Agatha Christie's ancient Egyptian drama Akhnaton come to life at the Masque Theatre
Give your kids their time on stage at the Courtyard Playhouse.
Check out these restaurants and hangouts that specialise in live music.
Plan your weekend to the last fun-filled second with these 7 things to do.
Go all out with dinner and a show.
For a theatrical dining experience you'll never forget, check out Stardust Restaurant.
Enrich yourself culturally and historically with this selection of Cape Town museums.
The new restaurant with a sense of theatrics at Shakespeare's in Durbanville.
Don't miss the award-winning musical, Kinky Boots.
---
Supercharge your event? Our Events Support Programme gets results. Contact support@capetownmagazine.com or +27 (0)21 565 0415.

Use our events section for an up-to-date overview of what's happening in the city, suburbs and dorpies. Join our newsletter and add us to your mobile home screen for the ultimate guide to discoveries in Cape Town.

Follow and like us on Twitter ❤ Facebook ❤ LinkedIn ❤ Instagram ❤ Pinterest for updates.