NEW: Tunes, Wine and Pizza Bagels At Leo's Wine Bar
A new wine bar is in town with vinyl listening sessions from Cape Town's best DJs
Leo's Wine Bar opened on 7 November 2019 as a new member of the Bree Street family. Brothers Simon and Matthew Freemantle - both with a passion for food, wine and vinyl - hope to establish a place where wine connoisseurs and casual vino lovers can come together and be excited about the world-class offering in South Africa.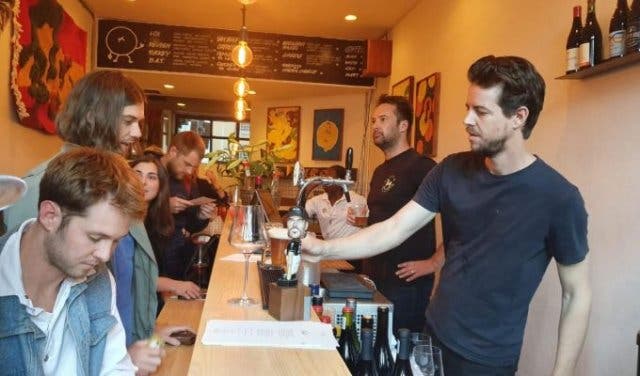 THE NEW BAR ON THE BLOCK
The Mother City is a world-class historic wine destination, yet there are only a handful of wine bars. Now there's a new bar with serious wines but an easy-going atmosphere where everyone can feel comfortable.
THE IMPORTANT PART: THE WINE
Leo's currently offers about 20 wines, 10 of which you can buy by the glass. The by-the-glass options often change, so expect to try something new every time you visit. And Leo's prides itself on stocking wines that are made naturally and receive minimal intervention in the cellar.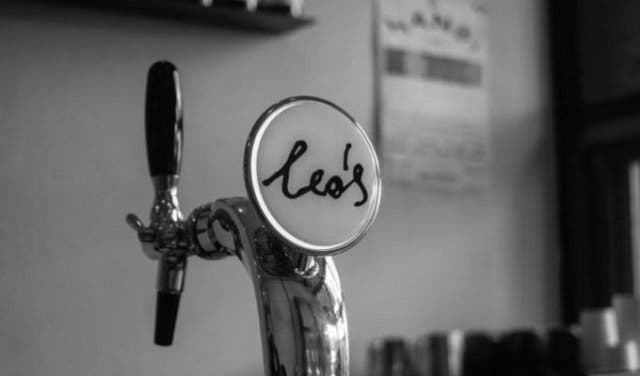 Their current selection includes wines from Mullineux & Leeu, Crystallum, Scions of Sinai, Reenen Borman, Richard Kershaw and Lukas van Loggerenberg.
You can expect to pay somewhere between R35 and R90 per glass, depending on what's on offer for the evening.
There are a handful of other drinks on offer such as selected beers, ciders and cocktails, plus a non-alcoholic option.
HAVE A BITE AT THE WINE BAR
Their food menu includes light snacks such as olives, bagel chips and dip, and antipasti platters consisting of cured meats, capers and a seasonal fruit selection. Or go for something more filling like a pizza bagel.
You can expect to pay between R25 and R75 for food at Leo's Wine Bar.
IT'S LISTENING TIME AT LEO'S
So what's a listening room? A listening room is a place where someone plays tunes that guests explicitly come to listen to while enjoying a glass of wine. It's laid-back, chilled and a great way to start your weekend.
Leo's will be hosting regular vinyl listening sessions in the bar in partnership with A11.
MORE ABOUT LEO'S
So where does the bagel shop fit in? Well... Max Bagels occupies the space from Monday to Saturday, 8am to 4pm, and transforms into Leo's Wine Bar on Thursday, Friday and Saturday from 5pm to 11pm.
The wine bar's aesthetic is all about clean lines, simplicity and quality, you'll see lots of colour in the form of revolving art exhibitions on the walls from Hoick Studios.
MEET THE LEO'S BROTHERS
The inspiration for Leo's came from Matthew's ever-growing passion for wine. He's even made an Elgin Syrah with his father-in-law. Simon is an analyst with a passion for food and vinyl, who wanted to do something outside the everyday 9 to 5.
Fun fact: Matthew and Simon's seven-year-old nephew, Leo, drew the logo for Leo's Wine Bar.
LEO'S WINE BAR
Address: 120 Bree Street, Cape Town
Contact: +27 (0)76 042 0224 | mfreemantle@gmail.com
Hours: Thursday - Saturday 5pm – 11pm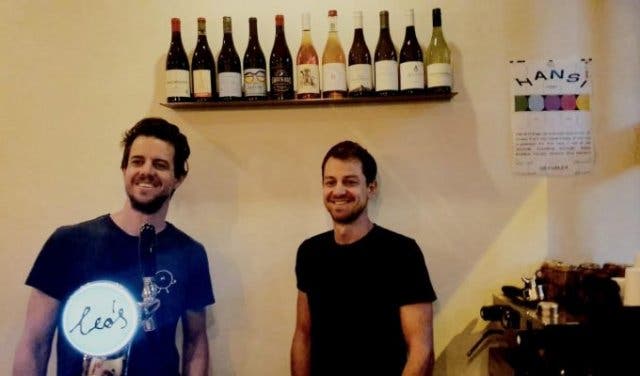 ---
ABOUT #CapeTownMagNew:
#CapeTownMagNew discovers exciting new places in and around Cape Town and the Western Cape. We celebrate entrepreneurship and we tell their unique stories.
Follow #CapeTownMagNew on Twitter and Facebook for the latest updates or read more here about new places in Cape Town.
---
MORE TO DISCOVER
Use our events section for an up-to-date overview of what's happening in the city, 'burbs and dorpies. Join our newsletter and get quick access on the go by adding us to your mobile home screen for the ultimate guide to discoveries in Cape Town.
---
WHAT CHANNEL DO YOU LOVE MOST?
Follow and like us on Twitter ❤ Facebook ❤ LinkedIn ❤ Instagram ❤ Pinterest for updates.