Creepy, Haunting Halloween Ideas, Plus Where To Find Costumes
Date ideas, cool parties, chilling movies, and a ghost-walk that's fun for kids
Last updated: 17 October 2019

From parties and mystery dinners to night runs in the forest, there's something fun and freaky for everyone this Halloween. If you're into scary movies, there's a Stephen King movie playing in Kirstenbosch Gardens.

WHAT HAPPENED TO DAVID COHEN?
After the lights go out and your host utters his last words, "I'll be right back,'' David Cohen is never seen alive again. Why? How? That's for you, his guests, to uncover, all the while avoiding vengeful spirits hell-bent on stopping you from solving the mystery. If murder mystery is your game, join Be Part Of The Mystery and Hout Bay Manor on 1 November at 6.30pm for its Halloween special: a 1920s masquerade-themed murder mystery.
Price: R550 per person, includes a welcome drink and a 4-course meal
Note: RSVP by 18 October 2019 to receive your top-secret character description
Tickets: The Haunted Masquerade


5 Baviaanskloof Road | Scott Estate | Cape Town | +27 (0)84 993 8040

AANDKLAS ISN'T JUST FOR FAILING STUDENTS
Dressing up is key at Aandklas Stellenbosch's Monsters Ball. Be prepared for some drinks specials that will scare the hell out of you, haunted-house decor, and a R1 000 cash prize for the scariest, weirdest and freakiest costume of the night. It's all going down on 25 October.
Price: Free


43 Bird Street | Stellenbosch | +27 (0)21 883 3545 | stellenbosch@aandklas.com

RUN FOREST RUN!
Not into the party scene but still want to get the adrenalin pumping? Muratie Wine Estate is hosting its first Halloween Forest Night Run on 31 October. Runners are encouraged to dress up (anything goes), to win a prize for best-dressed. This is one event with more treats than tricks, with a lucky draw of goodies from Sportsmans Warehouse and Muratie wines up for grabs. All race finishers will receive a special Halloween surprise. Plus, the wine-tasting and farm kitchen area will be open afterwards. Pre-entries close 30 October. Register online or at the venue.
Price: 10km - R140; 5km - R120; under 18s - R50 (pre-entry only)
Note: Runners can buy (R100) or rent (R20) time tags; all runners must run with a headlight
Start times: Registration from 5.30pm on the day; 10km - 7pm; 5km - 7.15pm


Knorhoek Road | Koelenhof | Stellenbosch | +27 (0)78 343 3572 | info@dirtopia.co.za

WATCH A STEPHEN KING HORROR WITH THE GALILEO OPEN AIR CINEMA
You'll love watching the 2019 cinema adaptation of Stephen King's Pet Sematary, which screens at Kirstenbosch Gardens on 31 October. The story follows Dr Louis Creed and his wife as they relocate to Maine with their two children only to discover a mysterious burial ground near their home. What happens next is the stuff of King's horror-ble imagination. Doors open at 6pm, and the movie starts at 7.45pm with The Galileo Open Air Cinema.
Price: R180
Movie Genre: Thriller, mystery
Note: The movie is strictly 16+
Tickets: Webtickets


Rhodes Drive | Newlands | Cape Town | +27 (0)21 510 0929 | hello@thegalileo.co.za

HARRINGTON STREET IS EXTRA-HAUNTED THIS OCTOBER
On 26 October, scenes from the scariest horror movies will provide the backdrop to this Halloween party on Harrington Street. Secret local and international DJs will keep dancers busy over three dance floors until 4am. Plus, there are three interactive cinematic areas that will literally "grab" the viewer's attention. And remember to dress to impress because there are a few bar tabs up for grabs for the best dressed.
Price: R200-R250 (for R50 extra, you can upgrade your ticket to gain access to A Kind of Magic Dancefloor in District)
Tickets: Quicket


61b Harrington Street | Cape Town City Centre | info@thefirmct.co.za

THE WHEELS ON THE BUS GO BOO!
Enjoy an evening of moving theatre with the Mystery Ghost Bus on 2 November. From 7pm to midnight, a team of actors and actresses will keep guests entertained (on and off the bus) with creepy stories and a twisted tale. Dressing up is encouraged. Remember to bring something warm; tours continue come rain or shine, so pack an umbrella and bring a camera and torch along for the ride. The bus prefers audience members to be 18+, but anyone from the age of 12 is welcome.
Price: R399
Note: Please meet in front of Ferrymans Tavern and Restaurant at the V&A at 6.45pm
Tickets: Mystery Ghost Bus


Locomotive Shed | Dock Road | Victoria & Alfred Waterfront |

CHEF MATT MANNING WILL SCARE YOU WITH HIS SKILLS
For one day only, Chef Matt Manning at The Chef's Studio on Bree Street will be hosting an interactive dining experience that includes wine pairings and a five-course meal, all themed around the ultimate Halloween symbol - the pumpkin. Manning and his team have challenged themselves to bring the pumpkin into every delicious dish and activity. Guests will even get the chance to put their knife skills to work, carving out the coolest, scariest Jack 'O Lanterns in Cape Town. There's no trick to it, just pure treat, so make sure to book ASAP because there are only 20 spots available. The Chef's Studio encourages dressing up for this event so make sure to get fun and fancy on the night. The fun starts at 7pm sharp at The Chef's Studio.
Price: R750 per person, including a five-course meal and wine pairings.
Tickets: The Chef's Studio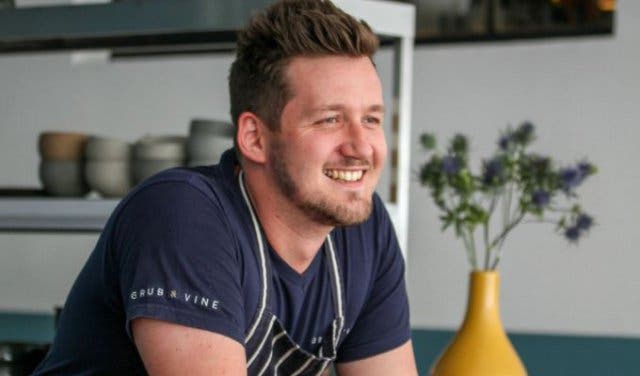 103 Bree Street | Cape Town City Centre | Cape Town | +27 (0)76 256 8654 | info@mattmanningchef.com

SHIMMY AND SHAKE THIS HALLOWEEN
Haunted Harbour is back for its second edition at Shimmy Beach Club on 26 October. From 6pm to 2am, get into the groove with Ryan Murgatroyd, Strange Loving, Playground Twins, iKon, and Minx as they mix up some scary good beats. Creepy-crawly the night away with Shimmy Beach Club.
Price: R99-R400
Tickets: Howler


12 South Arm Road | V&A Waterfront | Cape Town | +27 (0)21 200 7778 | info@shimmybeachclub.co.za

CELEBRATE DÍA DE MUERTOS WITH SOTANO ON BREE
Sotano on Bree and Mexican tequila-brand, Don Julio, present The Day of The Dead party on 26 October. Sotano will transform its two-storey building into a Halloween haven, with complimentary face painters and makeup artists to help guests look and feel the part. There's a limited supply of Don Julio cocktails on arrival, so get there at 7pm when the doors open and the festivities start and continue with live music from Los Tacos and Strange Loving. Entrance is free before 9pm. The restaurant will be serving its a la carte dinner menu, discounted for the evening. Celebrate Día de Muertos with Sotano on Bree.
Price: Free entrance
Note: Table bookings require a deposit. R2500 table booking for six with a bottle of Don Julio, mixers, and a Mexican snack platter.


199 Bree Street | Cape Town City Centre | Cape Town | +27 (0)21 422 0567 | breestreet@sotano.co.za

WELCOME TO THE DEVIL'S PLAYGROUND
Featuring carnival rock music from Dukes of Note and blues band, Krakatoa, the Raptor Room is hosting The Devil's Playground – a dress-up soiree in Cape Town on 31 October. Expect live music, interactive games like eyeball beer pong, and a lot of dancing. Prizes for best dressed are also up for grabs.
Price: R50-R100
Tickets: Quicket


79 Roeland St | Zonnebloem | Cape Town | +27 (0)87 625 0630

A SECRET HALLOWEEN
This Bishop's Court party is so secret it doesn't have an address yet. Nor does anyone know who will be performing. Not until 24 hours before the event, which takes place on 26 October. So, if you're in the mood for a night of surprises, then this Offshoot House Party in Bishop's Court is definitely up your alley. Although which alley is hard to say.
Price: R60-R80
Tickets: Offshoot House Party



TAKE A STROLL AMONGST GHOSTS AND GHOULS
Immerse yourself in Simon's Town folklore and ghost stories this Halloween. On 1 November, between the haunting hours of 6.30pm and 8.45pm, join local ghost-walk organiser, André Leibbrandt, as he guides you through Simon's Town's most haunted spots. The tour starts from the fountain in Jubilee Square and passes through the West Dockyards, Nooral Islam Mosque, and the old Burial Grounds in Seaforth (among other places). The walk is suitable for kids and dressing up is compulsory at the Simon's Town Ghost Walk.
Price: R330 per person, including a three-course meal and a free drink at the Lord Nelson Inn after the walk.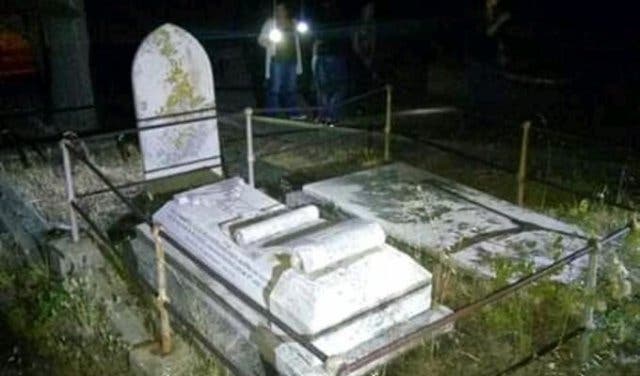 Simon's Town | +27 (0)76 190 4081

A HAPPY HALLOWEEN TO ALL
So Happy is returning for its 5th Halloween special, and this time it's on the beach. 26 October is reserved for Freaks on the Beach, baby, and the freaks you'll see include Carlo Massa, Dean Murray & Dale Leisegang, Brett Aiken, Ben Tov, and Oliver Baptiste as the closing act. It's all for a good cause, with a percentage of the proceeds going to one of So Happy's partners, like the Smile Foundation.
Price: R280-R7500
Tickets: Howler


Granger Bay Road (off Beach Road) | Granger Bay | Cape Town |

WEAR TO GET YOUR COSTUMES
Here's a selection of costume shops in and around Cape Town. Plus, we've thrown in the top 2019 Halloween trends to help you get those creative juices flowing.

Something Wicked This Way Comes
A Wicked Little Company in Cape Town specialises in custom costume design, especially if you're in the market for something a little more risque, like a BDSM-inspired outfit. Contact Jules at +27 (0)84 365 662 or awickedlittlecompany@gmail.com for more information.

Every Day is Halloween At This Shop
The Halloween Store is an online store all about Halloween, as the name suggests. It's an online store where you'll find your next costume, decor for your house party, and any accessory you could possibly need or dream of. It's creepy and freaky and you don't even have to put on pants while you're buying. True story. Check out the Halloween Store online.
thehalloweenstoresa@gmail.com | +27 (0)11 869 1201

The Wildest Costumes in the West
Somerset West is home to a very big costume shop, where you'll find whatever you're looking for, from Abba and Daisy Buchanan to Pikachu. Swing by Costumes WP in Melcksloot Village to make sure you're the belle of the ball at whatever Halloween event you're attending.
6 Melcksloot Village | Reese Road & De Beers Avenue | Somerset West | +27 (0)87 802 2084

---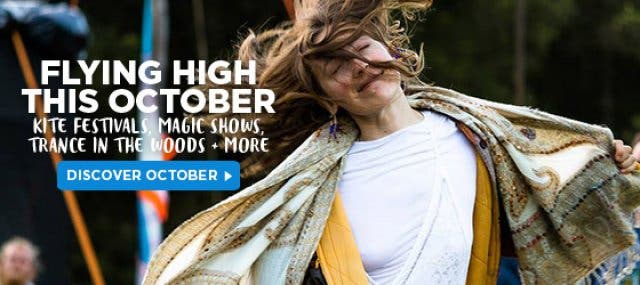 ---

With Cape Town firework-zone-less, find new and exciting ways to celebrate Guy Fawkes Day.

Check out this goth night market and party.
Make your next birthday ultra special with this selection of special birthday party places.
If you're planning your own Halloween party (or any other type), check out these function venues.
There's no time like the present to discover a super unique thing to do.
Go on a quirky weekend away at one of these unusual accommodations in the Western Cape.
If you're a night-owl, swing by one of these night markets in Cape Town.
Walk with ghosts in a haunted village and hear chilling historic tales during Simon's Town Ghost Walks.
New venue for anime, gaming and cosplay convention, UCON.
Need a real costume? Check out Hollywood-calibre for your next themed party.
Keep an eye out for more exciting events and happenings in November, as well as holidays and annual events this year.
There are loads of cool family activities and things to do with the kids and even a few free and cheap ones.
Also, check out our special selection of romantic places to for your date night.

---

Supercharge your event? Our Events Support Programme gets results. Contact support@capetownmagazine.com or +27 (0)21 565 0415.

Use our events section for an up-to-date overview of what's happening in the city, suburbs and dorpies. Join our newsletter and add us to your mobile home screen for the ultimate guide to discoveries in Cape Town.

Follow and like us on Twitter ❤ Facebook ❤ LinkedIn ❤ Instagram ❤ Pinterest for updates.