What Does Biggie Have To Do With This New Place On Bree?
There's lots to love between these pink walls and cheeky neon signs
I Love The Dough?
"Marco came up with the name from the Biggie Smalls track, 'I Love the Dough,'" explains co-owner Niki Bjorn Reschke. "It's got double meaning: Loving the pizza dough and money (dough in slang)."
Marco Picone and Niki are big fans of old school hip hop. This creative duo are also owners of popular Arcade Cafe down the road, which hosts hip hop nights.
MARBLE TABLES AND LEATHER BOOTHS
I Love The Dough combines a pop of neon colour with cool textures. Outside the candyfloss pink walls and neon pink sign lets you know you have arrived at 101 Bree Street, near the corner of Hout Street.
Inside you soon discover how this creative team spends their time and dough. From marble tables and leather booth seating to cool accents of turquoise and even a feature wall of dinosaur wallpaper, every space is curated to cool perfection.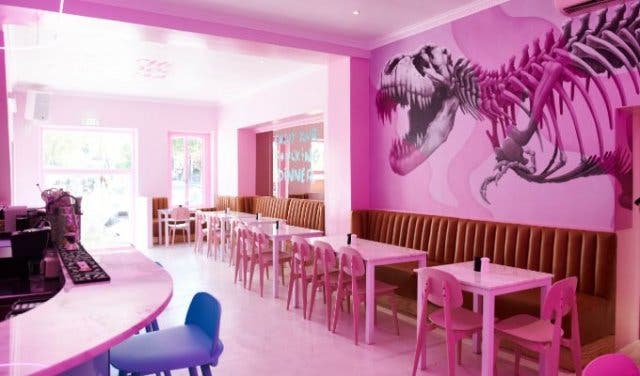 PERFECT PIZZAS AND COCKTAILS
It's not just about the looks. The food is an attraction, too. Both co-owners have Italian and South African roots. "We are serving classic Neapolitan-style pizza (and salads) with modern influences, never forgetting the traditional methods and ingredients, but using the traditions in a new way," says Niki.
The pizzas are numbered 1 to 7. The Number 2, consisting of a tomato base, fior di latte Mozzarella, exotic mushrooms, thyme, roast garlic, Grana Padano Parmesan, and truffle oil, is a firm favourite (R130).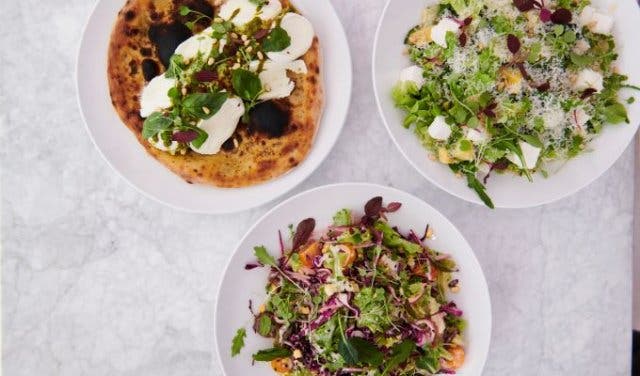 EVER TRIED NUTELLA CHOCOLATE PIZZA WITH ICE CREAM?
On the drinks menu is a delectable Pearl Negroni, consisting of Bombay Sapphire gin, Martini Bianco, Aperol, elderflower, and cucumber. It's a balanced and fresh summer drink (R75).
And if you still have room for dessert, the Nutella chocolate pizza with ice cream by Unframed artisanal ice cream makers will bring out the inner child in anyone (R80).
I LOVE THE DOUGH
Address: 101 Bree Street, Cape Town CBD
Contact: hello@ilovethedough.co.za, +27(0)72 145 9988, website
Hours:
Monday – Thursday: 12 noon – 9:30pm/10pm, when the kitchen closes, but the bar stays open later.
Friday – Saturday 12 noon–2am. The kitchen closes at 10:30/11pm and the bar stays open until 2am.
ABOUT #CapeTownMagNew:
#CapeTownMagNew discovers exciting new places in and around Cape Town and the Western Cape. We celebrate entrepreneurship and we tell their unique stories.
Follow #CapeTownMagNew on Twitter and Facebook for the latest updates or read more here about new places in Cape Town.
PLUS: NOMINATE A FRIEND'S NEW BUSINESS
You never forget the people who supported you when you first started out. That's why we're giving you the chance to nominate your family member or friend's new business to win R60 000's worth of activations and the chance to win a Yoco starter pack. Just click to fill out a form (less than a minute) to nominate a new business.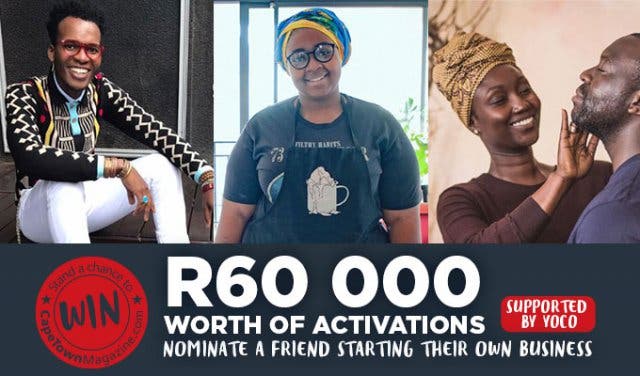 ---
While you're in the area, check out other things to do in Bree Street.
Italian lovers, which is your favourite pizza spot, pizza restaurant and Italian restaurant?
Places to check out include Arcade Cafe, Scarpetta and Sgt Pepper.
---
Use our events section for an up-to-date overview of what's happening in the city, 'burbs and dorpies. Join our newsletter and get quick access on the go by adding us to your mobile home screen for the ultimate guide to discoveries in Cape Town.

Follow and like us on Twitter ❤ Facebook ❤ LinkedIn ❤ Instagram ❤ Pinterest for updates.