NOW OPEN: Luke Dale-Roberts' New Restaurant Salsify At The Roundhouse
Two of the Cape's fine dining gurus have launched a new eatery at The Roundhouse Restaurant
Update: 16 October 2018
Luke Dale-Roberts, founder and owner of The Test Kitchen, and Ryan Cole, his head chef, have opened something new at Camps Bay's The Roundhouse.
View this post on Instagram
The Roundhouse closed at the end of August for renovations. What's taking its place? A new restaurant called Salsify @ The Roundhouse.
What's exciting is that this new restaurant is a partnership between two of the Cape's fine dining connoisseurs, Luke Dale-Roberts and Ryan Cole. Together, they have changed the scene in luxury dining in the city with the award-winning The Test Kitchen which was placed 22nd in the 2016 World's 50 Best Restaurant Awards and was also voted the top eatery in Africa.
View this post on Instagram
WHAT'S ON THE MENU?
The a la carte menu is pushing boundaries in terms of delicate yet intense seasonal flavours and techniques. Think lamb leg tartare with mulberry and hazelnut pesto and green olive for starters followed by Peking Duck breast with salted sour plum and walnut salsa for mains. You could top off your dining experience with caramelised pineapple with coconut cake and kefir ice.
View this post on Instagram
TAKE A PEEK INSIDE
Salsify occupies the upper level at the historically significant building, The Roundhouse. It dates back to 1786 when it served as a guardhouse then as a hunting lodge for Sir Lord Charles Somerset, Cape Governor from 1814 until 1826.
Salsify is decorated by Luke Dale-Roberts's wife and design partner, Sandalene. She has featured art by Louis de Villiers AKA Skull Boy and a striking statue by Jan Otto du Plessis. The art pays homage to the history of The Roundhouse and makes some strong statements about Sir Lord Charles Somerset and his antics.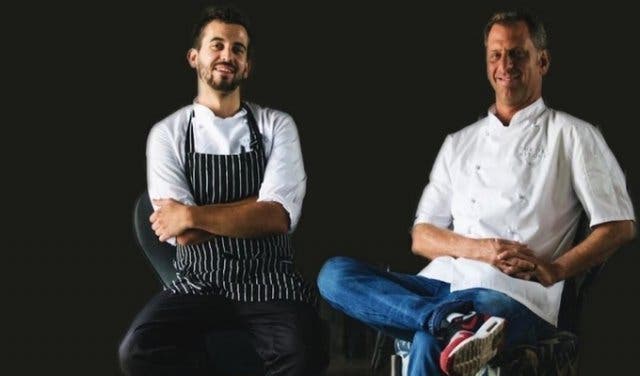 OPENING OF SALSIFY RESTAURANT
Salsify @ The Roundhouse opens on October 16 and will be open for lunch and dinner Tuesdays to Saturdays.
Bookings for October and November 2018 are open and can only be made telephonically.
Stay up to date with our social media channels on Facebook, Instagram and ensure you get our popular weekly newsletter.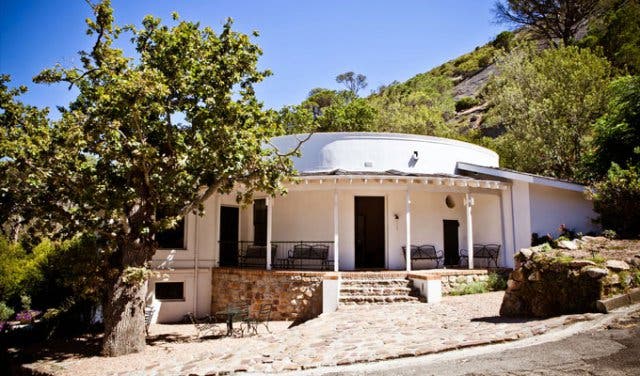 SALSIFY
The Roundhouse, Roundhouse Road, Camps Bay, Cape Town
021 010 6444
reservations@salsify.co.za
ABOUT #CapeTownMagNew:
#CapeTownMagNew discovers exciting new places in and around Cape Town and the Western Cape. CapeTownMagazine.com celebrates entrepreneurship by telling the unique story of your business. Follow #CapeTownMagNew on Twitter and Facebook to stay up to date on new places and experiences or read more here about new places in Cape Town.
---
Use our events section for an up-to-date overview of what's happening in the city, 'burbs and dorpies. Join our newsletter and get quick access on the go by adding us to your mobile home screen for the ultimate guide to discoveries in Cape Town.

Follow and like us on Twitter ❤ Facebook ❤ LinkedIn ❤ Instagram ❤ Pinterest for updates.