DEVELOPING: Coronavirus COVID-19 in Cape Town. Updates + practical tips
Find out how many positive cases are in your area
Latest update: 12:15, 22 May 2020
For more updates on Cape Town and coronavirus, subscribe to our weekly newsletter.
COVID-19 IN SOUTH AFRICA: THE SITUATION NOW
The national total of confirmed cases stands at 19,137 as of 21 May, up 1,134 since the last official report from the National Department of Health. Here are the rest of the stats:
525,433 tests have been done (+19,572)*
19,137 confirmed cases (+1,134)
8,950 full recoveries (+0)
369 deaths (+30)
*The numbers in parenteses indicate the increase since last report.

COVID-19 UPDATE IN WESTERN CAPE: THE SITUATION NOW
As of 21 May, we have 11,810 confirmed cases of Covid-19 infections in the province (an increase of 738 since the last report) according to the Western Cape government.
Below are the Western Cape stats:
104,347 tests conducted (+3,626)
11,810 confirmed cases (+738)
5,677 recorded recoveries (+572)
235 deaths (+24)
The cases per district municipality are:
10,233 in the City of Cape Town (+570)
540 in the Cape Winelands District Municipality (+25)
112 in the Garden Route District Municipality (+4)
76 in the West Coast District Municipality (+6)
53 in the Overberg District Municipality (+3)
1 in the Central Karoo District Municipality (+0)

COVID-19 UPDATE IN CAPE TOWN:
As of 21 May, there are 10,233 confirmed COVID-19 cases in the City of Cape Town (570 more since the last report), plus the municipality has 5,172 recoveries. Here are the Cape Town confirmed Covid-19 figures broken down by sub-district:
Tygerberg: 1,845 (+64)
Khayelitsha: 1,591 (+86)
Klipfontein: 1,379 (+99)
Southern: 1,276 (+119)
Western: 1,238 (+71)
Mitchells Plain: 1,158 (+63)
Eastern: 1,030 (+32)
Northern: 706 (+26)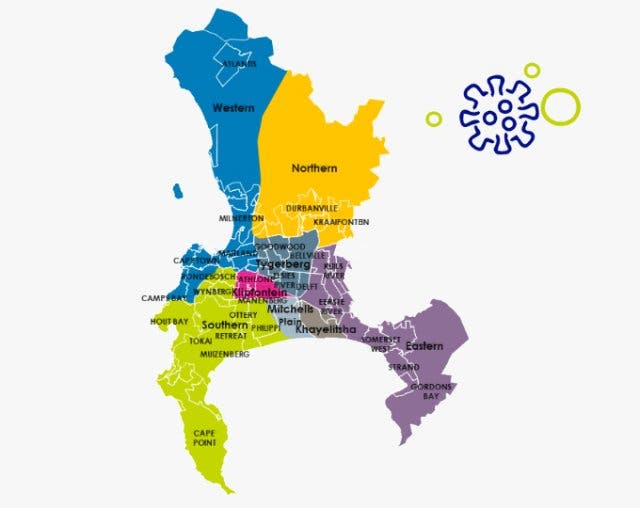 HOW SOUTH AFRICA WILL EASE OUT OF LOCKDOWN
President Cyril Ramaphosa has announced a risk-adjusted lcokdown strategy. There are 5 levels, which will work similarly to loadshedding. These levels will be implemented based on the number of new infections and healthcare system readiness
We are currently still in level 5 nationwide lockdown until Thursday, 30 April. From Friday, 1 May we will enter level 4. Our border will remain closed to international travel except for the repatriation of South Africans and foreigners. However, exercise will be permitted and cigarettes and some other goods may be sold. People are still encouraged to stay home, and must wear a mask if they do go out.
WE'VE MADE PROGRESS, BUT MUST BE CAUTIOUS
The measures taken have definitely slowed the spread of the virus in South Africa, but global trends on the spread of the virus means "we cannot relax. We cannot be complacent," said the president.
"Simply put, if we end lockdown too soon or too abruptly, we risk a massive and uncontrollable resurgence of the disease."
Further updates will follow as the implications are made clear. Stay up to date with lockdown news.
MOBILE TESTING UNITS DISPATCHED
Mass testing has begun in all provinces, according to Health Minister Dr Zweli Mkhize. In the Western Cape rollout started this week.
8215 people screened (approximately)
449 people referred for testing
"Since screening started on Saturday (4 April), we have screened approximately 8215 people and referred 449 for testing," according to the province's statement (9 April).
HOW THE CORONAVIRUS HAS AFFECTED TRAVEL AND TRANSPORT
Public transport will still be operational for essential service workers as well as those in need of accessing essential services (such as buying groceries or needing medical attention). Air travel is prohibited under the lockdown. Stay up to date with the government's travel precautions.
YOU CAN STILL LIVE A LITTLE
You might have cancelled many plans, but we live in the age of the internet and there are endless creative ways to still live your life under lockdown. Kick off lockdown with an online party, a virtual market, or a museum day this weekend. If you're planning to hang out with your friends via video call, make it a party with our playlist of Cape Town hits.
HOW YOU CAN SUPPORT LOCAL BUSINESSES
With trading restrictions, social distancing, event cancellations, and the 21-day lockdown period, many local businesses are taking a huge hit. Order takeouts, buy online, donate, and try not to cancel any payments you can afford. The economy is under strain, but together we can keep many people afloat. Find out how you can support local businesses.
CITY OF CAPE TOWN CLOSES PARKS, BEACHES AND OTHER PUBLIC PLACES
Outside of the lockdown, the government had already taken steps to protect Capetonians by closing public facilities, including two popular CBD parks. The City of Cape Town announced on 23 March 2020 that to prevent the spread of COVID-19 all beaches are closed to the public. Like the restrictions on liquor sales, keep tabs on the other governmental restrictions in place.
Whether or not these restrictions and closures will remain in effect after the lockdown ends is not clear yet.
SUBSCRIBE TO OUR NEWSLETTER FOR UPDATES
For more updates on Cape Town and coronavirus (COVID-19), including some of the good news we all need during this trying time, subscribe to our weekly newsletter.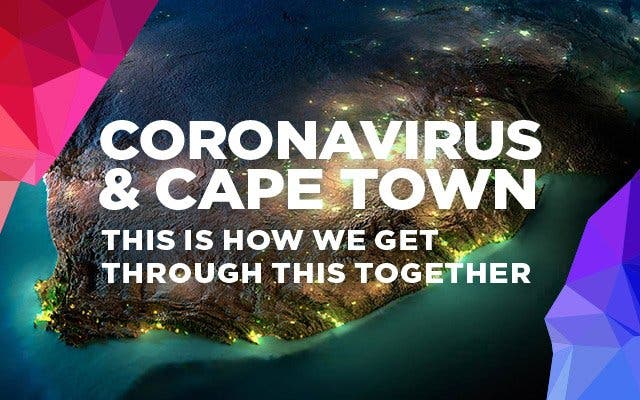 ---
Join in on weekly Repofit classes to help improve your running game from home.
Take a stroll through a virtual art exhibition at home
Celebrate local female talent for a heartwarming cause with The Venus Project
Upskill your life with free and discounted short-courses
Share in a moment of joy, and watch South Africans arrive home in song.
Beat lockdown boredom with OMG Quiz nights.
Heat up your Friday night with a virtual fire jam.
Watch Juan Casey live in Neethlingshof Lockdown Sessions
Enjoy a live concert by Jon Shaban from ShowLive.
Find out all you need to know about the novel coronavirus.
Need supplies? Check out these places that deliver during lockdown.
Find things to do with kids during lockdown.
Stay up to date with Cape Town's loadshedding schedules.
Since you're staying indoors for a bit, recreate some of our homely recipes.
Make the most of your weekend with our list of things to do.
---
Follow and like us on Twitter ❤ Facebook ❤ LinkedIn ❤ Instagram ❤ Pinterest for updates.