A Diverse Guide To Cape Town's Braai Spots
Venues where you can swim, bring alcohol, windsurf and more
Braais - like rugby, biltong, and sunny skies – are among the defining elements of being South African. While some of the best braais take place in your own backyard, it's worth making a day of it at some of Cape Town's awesome public braai spots. We've picked some special and unique ones for you to try: from beaches and resorts equipped with parks, amphitheatres and huge tidal pools, to reserves where you can hike and even pick mushrooms.
THE HEALTHY WAY TO GET YOUR FIRE STARTED
FireSpark is a small donut-shaped firelighter that is a must-have for any braai. It is created by Firefly Biofuel, and is non toxic and is made from 100% biodegradable material that is petroleum free. The main ingredient is recycled coffee, which means it has double the burning time of other products (around 20 minutes average). Coffee burns hotter, longer and cleaner than petroleum (so there's no black smoke). The best thing is, one is all you need to get the fire going. Braai better with Firefly Biofuel.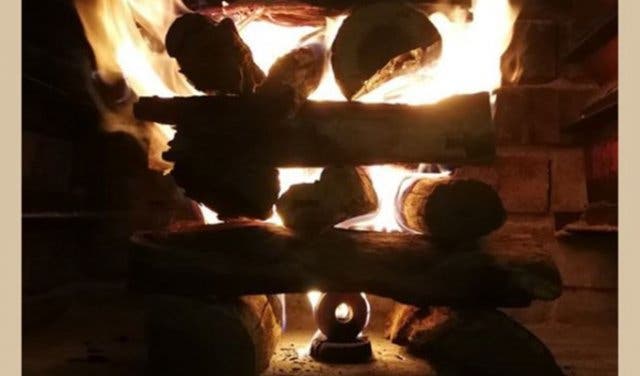 Unit 45, Platinum Business Park | Brackenfell | +27 (0)74 698 6144 | info@fireflybiofuel.com
BRAAI BY THE VLEI WHILE THE KIDS PLAY
Zandvlei Recreation Park is the perfect setting for a family day out, with expansive lawns along the edge of a large vlei. You can't swim in the vlei, but you can fish in it. There is a park where kids can play on jungle gyms and swings, while you settle in at one of the standing braai areas to cook. Bring a picnic blanket and, on very hot days, an umbrella to relax under - and maybe even catch a nap on the soft grass and in the fresh air. It's a short stroll from sunrise beach, surfers corner, and Muizenberg pools. Once you've eaten, head over there for a dip in the ocean.
Swimming: No (unless you head to the beach afterwards)
Alcohol: Yes
Price: Free
Times: From 8am to 6pm September to March, 7am to 5pm April to August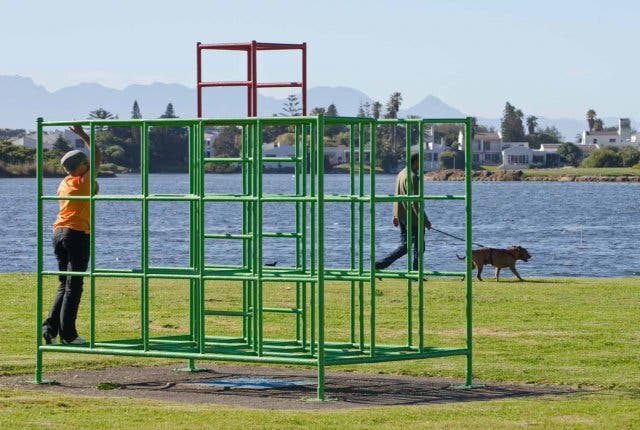 Promenade Road, Muizenberg | +27 (0)21 701-1233

THE BIGGEST TIDAL POOL IN THE SOUTHERN HEMISPHERE
The coastal resort of Monwabisi is a summer favourite for the residents of nearby Khayelitsha. The ample braai and picnic sites are set on terraced lawns. The beach is sheltered from the wind by towering limestone cliffs, and the massive tidal pool is a safe and wind-free place to cool off. On hot weekends in summer it is filled with families swimming, braaing, and enjoying the outdoors. There's also a paddling pool for the younger kids, and a pavilion and kiosk to make sure you're all set to spend the day. You'll need to arrive early to get a good spot.
Swimming: Yes
Alcohol: Yes
Times: 8am-6pm
Price: Adults R17, children R7, large groups R7 (30 or more)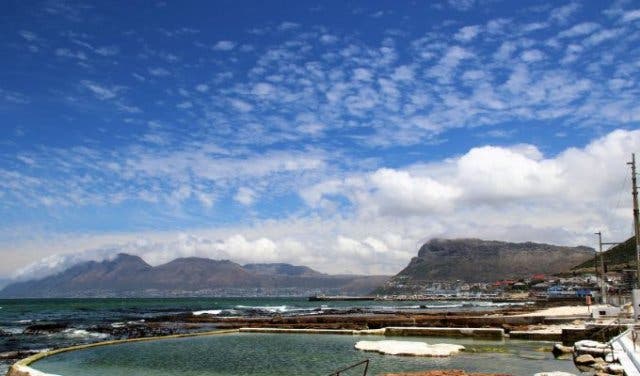 Baden Powell Drive | Khayelitsha | +27 (0)21 444 5585
FREE ACCESS TO UMPTEEN PARK FACILITIES
Silwerstroom is most famous as the venue trance and EDM parties, but it's also a popular resort with camping sites, chalets, and braai and picnic facilities. It is located just off the West Coast Road, on the gorgeous coastal strip north of Melkbosstrand. The ocean views are magnificent, and there's a large tidal pool for swimming. For day campers, Silwerstroom is the perfect spot for a family day out: kids can play on the swings, jungle gyms, monkey bars and slides, explore the rocks for crustaceans and other sea life, and splash in the tidal pool.
Swimming: Yes
Alcohol: No (not for day campers)
Times: 8am-6pm
Price: Free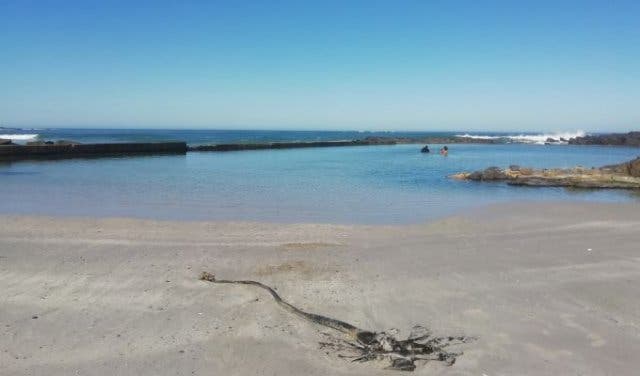 Silwerstroom Road | Off The West Coast Road | +27 (0)21 444 3605 | Silwerstroom.Resort@capetown.gov.za

ALL ALONG THE RESERVOIR
With the gorgeous fynbos-clad slopes of Table Mountain as a backdrop, Silvermine braai and picnic area is arguably the most beautiful setting in Cape Town. The official braai areas are tucked into clearings alongside the Silvermine Reservoir, and each one has a large and relatively private picnic space. While you wait for the coals to be ready, you can take a dip in the reservoir or even explore the area's many hiking trails. While you're at it, keep an eye out for the birdlife; you may run into a peregrine falcon or one of the resident black eagles.
Swimming: Yes
Alcohol: No
Times: 7am–6pm (October to April) | 8am–5pm (May to September) | +27 (0)21 789 2457
Price: R31 for adults, R16 for children (ages 1 to 11).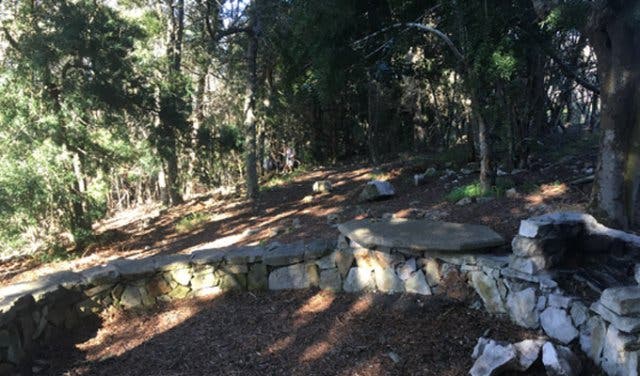 Off Ou Kaapse Weg | +27 (0)21 780 9002

SEE WHALES AND AARDVARK
Enjoy a magnificent view of Table Mountain from Eerste Steen in Blaauwberg, with a cold one in your hand and your meat sizzling on the fire. It is located in the Blaauwberg Conservation Area, where you're surrounded by pristine fynbos. It's also a short walk to the ocean, making it a great spot for fishing enthusiasts and water sports fans. The reserve is one of the few places in Cape Town where you can see a white-tailed mouse - or if you're very lucky, an aardvark. If you take a short walk to the ocean, you could see whales and dolphins too.
Swimming: Yes
Alcohol: No
Times: 8am–7pm (November to April) 8am–5pm (May to October)
Price: R16pp, R9 for children and R24 per car.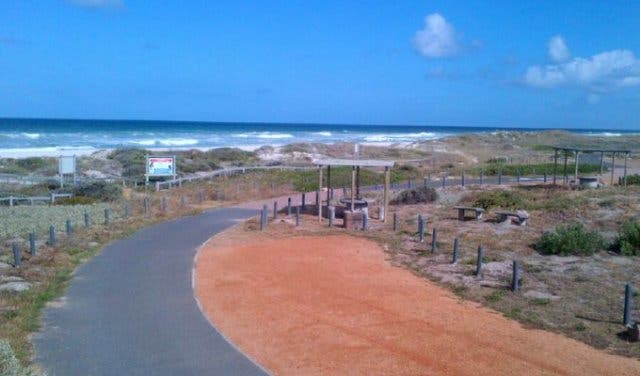 Otto du Plessis Drive (M14) | North of Bloubergstrand | +27 (0)21 444 0454

THE SMELL OF PINE TREE AND BRAAIVLEIS
Chill in the shade of tall pines, sharing stories while meat sizzles on the fire in the shady Newlands Forest. It's located just a 10-minute drive from the city, and a network of walking/running trails to explore. There's plenty o0f open space for kids to play, and it is pet-friendly. The forest is also a popular mushroom-picking spot, although you'll need to know your stuff to tell the edible blusher mushroom from the poisonous false blusher.
Swimming: No
Alcohol: No
Times: 8am–6pm (October to April) | Closed during winter | +27 (0)21 422 1601/2
Price: R31 per adult, R16 per child, R28 per vehicle, R10 for fenced parking


Just Off The M3 | +27 (0)21 712 0527

SOMETIMES WIND ISN'T A BAD THING
Little Bay can get windy, but that's not a bad thing if you like to fly kites or windsurf. The braai spots are located on a lawn, a little distance from the beach, so you won't get sand in your food if the wind is up. Little Bay is great for family braai days with the ocean to swim in, ample playing space for the kids, and a picture-perfect view of Table Mountain. It's also a well-known surf spot and can get busy when the surf is good, so bring along your board and wetsuit to work up and appetite.
Swimming: Yes
Alcohol: Yes (there are surrounding bars)
Times: Open all day every day
Price: Free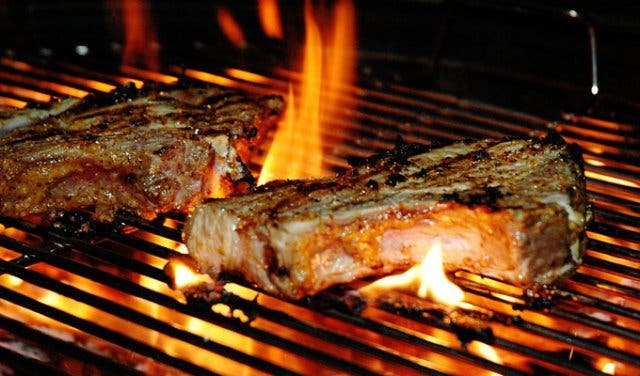 Bloubergstrand | Blaauwberg

PRIVATE BRAAIS AND PERFECT SWIMMING CONDITIONS
Sheltered from the wind and incredibly scenic, Oudekraal Beach is tucked away between Camps Bay and Llandudno. There are several semi-private braai spots located on the hill overlooking the beach, with seating and a great seaview. This cove is also sheltered from big waves making it perfect for swimming and snorkeling. You can discover the extensive marine life in the cove, and explore the oldest shipwreck in Cape Town, Het Huis te Kraaiestein, which sunk in 1670. There are grass patches for the kids to play on and boulders for them to climb.
Swimming: Yes
Alcohol: No
Times: Only open on weekends and public holidays from 8am to 6pm
Price: R31 per adult and R16 per child


Between Llandudno and Bakoven | +27(0)21 712 7471

THE PERFECT EXAMPLE OF A HIDDEN GEM
Perdekloof Picnic Area is a secluded picnic spot located on Red Hill Road, just outside of Scarborough. If you're not paying attention you'll miss the entrance entirely, so look out for the sign. Once you're there, you won't want to leave. The tranquil and pristine spot has braai areas with concrete benches and a park for the kids. If fresh air and peace and quiet are on your agenda, then Perdekloof is ideal. Loud music isn't allowed, Plus, there are lots of little nooks and spots to explore.
Swimming: No
Alcohol: No
Times: 9am–5pm (October to March) | Closed in winter
Price: R16 per adult and R8 per child.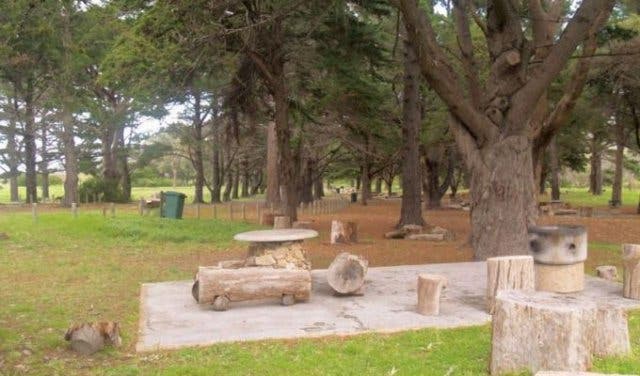 Off Red Hill Road | +27 (0)21 780 9204

TONS OF FUN
Helderberg Farm is situated on the slopes of the Helderberg Mountain just outside Stellenbosch and Somerset West. This family-orientated farm is a hive of activity that will keep both young and old entertained. Build up an appetite with a hike, test your off-road skills with one of the 4x4 routes, feed the animals in the farmyard nursery, or run around in the play park. What's more, Granny's Forest is excellent for braaing in both summer and winter – its towering poplar trees provide shelter. It is essential to book a braai spot in advance due to popular demand.
Swimming: No
Alcohol: No
Times: 8am–6pm| Open all year round | +27 (0)21 855 4308
Price: R50 for adults, R25 for children and pensioners. R50 per braai area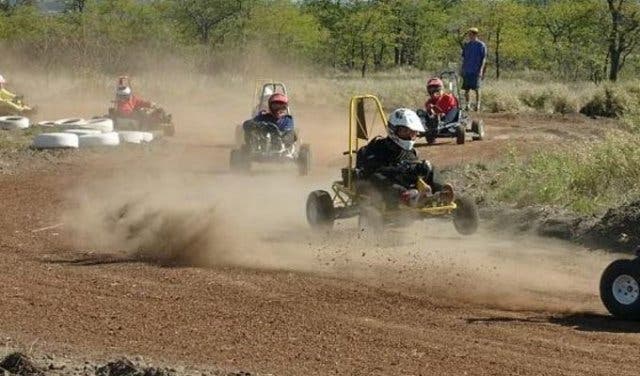 Klein Helderbergpad | Raithby | Somerset West | 021 855 4308

TIDAL POOLS AND SUNBATHING
Sitting snugly between Clifton and Glen beaches, Maiden's Cove is an oceanside venue offering great views. There's a tidal pool for swimming and big boulders for sunbathing. The large lawns are kitted out with braai spaces and there is plenty of room to sprawl out in the sun and admire the stunning views of Table Mountain and the Twelve Apostles range.
Swimming: Yes
Alcohol: No
Times: Open all year round 8am to 6pm
Cost: Free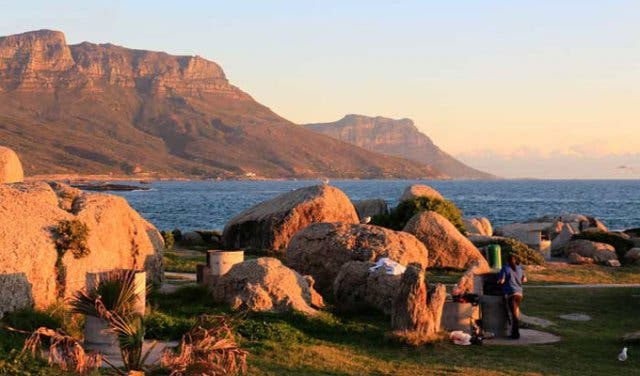 Victoria Rd | Signal Hill | Between Clifton and Glen Beach | +27 (0)21 438 8212

---

Dust off your special leather jacket for Stiek Yt 2020.

Make the school holiday fun with these exciting things to do with kids.

Live the high life with one of these luxury experiences.

Looking for a private beach? Try one of these off the radar beaches.
Braai spots, snorkelling, beaches and more in a paradise cove at Oudekraal.

Check out the Western Cape's tidal pools.
Korean BBQ, soju and karaoke at Chopsticks & Table restaurant.
Get together and eat tshisa nyama and soul food at MV Meat Lounge in Nyanga East.
Looking for some adventure? Check out these exciting top camping spots.
---
Use our events section for an up-to-date overview of what's happening in the city, suburbs and dorpies. Join our newsletter and add us to your mobile home screen for the ultimate guide to discoveries in Cape Town.
Follow and like us on Twitter ❤ Facebook ❤ LinkedIn ❤ Instagram ❤ Pinterest for updates.