Breaking: Cyril Ramaphosa announces national lockdown (WATCH)
The 21 day lockdown will last from Thursday 26 March to 16 April
Updated: 2 April 2020
BREAKING: MINISTERS ANNOUNCE REVISED LOCKDOWN REGULATIONS
Certain lockdown rules, in respect to travel, funerals and previously restricted products, have been ammended by the South African government on Thursday, 2 April, a week into the nationwide 21-day lockdown. After the notice was posted on the government gazette, there was a National Command Council media briefing held by the relevant cabinet ministers.
Here's how the changes will impact you:
Minibus taxis may now run at 100% capcity if passengers wear masks - here's a breakdown of the City of Cape Town's statement.
Funerals may be held for close relatives (who are defined in the Disaster Management Act amendment) with no more than 50 people in attendance, and a valid death certifcate must be presented to the magistrate's court or police station commander to obtain a permit. Travel between different districts and provinces of close relatives will be allowed for the attendance of funerals.
At the beginning of the lockdown, the national government announced that cigarettes (along with alcohol) will not be on sale during the 21-day period. However, the Western Cape Government has announced that the sale of cigarettes will be allowed in the province as long as it is bought along with other essential goods.

The delivery of essential goods to people's homes will be allowed; however, restaurants and takeout spots will remain closed.
You can head to the South African Government's notice board to read the full official amendment to the Disaster Management Act.
NATIONAL COMMAND COUNCIL BRIEFING ON REGULATION AMENDMENTS
SOUTH AFRICA GOES INTO LOCKDOWN IN RESPONSE TO CORONAVIRUS
President Cyril Ramaphosa announced a nationwide lockdown starting from midnight on Thursday, 26 March, lasting until midnight 16 April in more efforts to contain the spread of coronavirus.
Here's what the lockdown means for you. Plus subscribe to our newsletter for practical and useful tips on how to get through this pandemic together.
HOW WILL THE LOCKDOWN WORK DAY TO DAY?
You'll still be able to access essential services and goods, so there is no need to panic buy necessities that your fellow Capetonians will need. It's important that we recognise and understand that stockpiling creates alarm for households who can't afford to buy in bulk right now and puts extra stress service delivery trying to keep up with demand.
Essential goods:
During the national lockdown, South Africans will still be able to access food items and other essentials such as medicines and fuel. #SouthAfricaLockdown #Covid19SA pic.twitter.com/OQpf8OJVYT

— Presidency | South Africa ???????? (@PresidencyZA) March 26, 2020
Despite what has been circulating, buying alcohol, jogging outside or walking your dogs will not be premitted during the nationwide lockdown period.


LIVE NOW: Minister of Police Bheki Cele says NO DOG-WALKING outside your yard.
Also, these places are some that will be CLOSED during the lockdown:
Beaches
taverns,
shebeens,
shisa nyamas,
cinemas,
malls (excluding grocery shops & pharmacies).https://t.co/sG7qGESo8J pic.twitter.com/hCyiOVpCfG

— Eyewitness News (@ewnupdates) March 25, 2020


Public transport will still be operational for essential service workers as well as those seeking essential services (such as needing medical attention).


Taxis will only transport essential services workers & those accessing available services such as health from 5am - 9am & 4pm - 8pm. All taxis, taxi ranks to be regularly sanitised.

Uber/Bolt, metered taxis will also operate the same way. https://t.co/sG7qGESo8J pic.twitter.com/9PQe15Dm8R

— Eyewitness News (@ewnupdates) March 25, 2020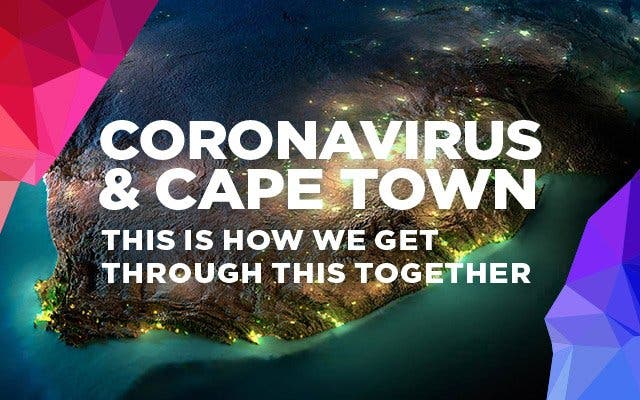 "Our analysis of the progress of the epidemic informs us that we need to urgently and dramatically escalate our response. The next few days are crucial", said Ramaphosa in his address. "Without decisive action, the number of people infected will rapidly increase from a few hundred to tens of thousands, and within a few weeks to hundreds of thousands."
WHAT IS A LOCKDOWN?
President #Ramaphosa: As a consequence, the National Coronavirus Command Council has decided to enforce a nation-wide lockdown for 21 DAYS with effect from midnight on Thursday 26 March.
#COVID19 #CoronaVirusSA pic.twitter.com/spxfeqwBWp

— Presidency | South Africa ???????? (@PresidencyZA) March 23, 2020
WHAT DOES LOCKDOWN MEAN FOR SOUTH AFRICANS?
According to the president, "individuals will not be allowed to leave their homes except under strictly controlled circumstances, such as to seek medical care, buy food, medicine and other supplies or collect a social grant."
WATCH: PRESIDENT CYRIL RAMAPHOSA'S FULL ADDRESS
---
SUBSCRIBE TO OUR NEWSLETTER FOR UPDATES
For more updates on Cape Town and coronavirus (COVID-19), including some of the good news we all need during this trying time, subscribe to our weekly newsletter.
STAY UP TO DATE ON ALL THINGS CORONAVIRUS-RELATED
The situation is ever-changing and our team is committed to bringing you all the latest updates on COVID-19 in Cape Town. Find out which places have closed and get notified when they reopen. Keep tabs on the other governmental restrictions in place. And treat yourself to some moments of joy we have found during these challenging times.
YOU CAN STILL LIVE A LITTLE
You might have cancelled many plans, but there's still plenty to do to keep yourself entertained this weekend. Use this social distancing period to work on your cooking skills with our homely, classic Cape Town recipes.
SUPPORT LOCAL BUSINESSES
Maybe your livelihood is unaffected, but not everyone is so lucky. With trading restrictions, social distancing, and event cancellations, many small local businesses are taking a huge hit. Order takeouts, buy online, donate, and try not to cancel any payments you can afford. The economy is under strain, but together we can keep many people afloat. Find out how you can support local businesses. Need supplies? Check out these places that deliver during lockdown.
---
Follow and like us on Twitter ❤ Facebook ❤ LinkedIn ❤ Instagram ❤ Pinterest for updates.